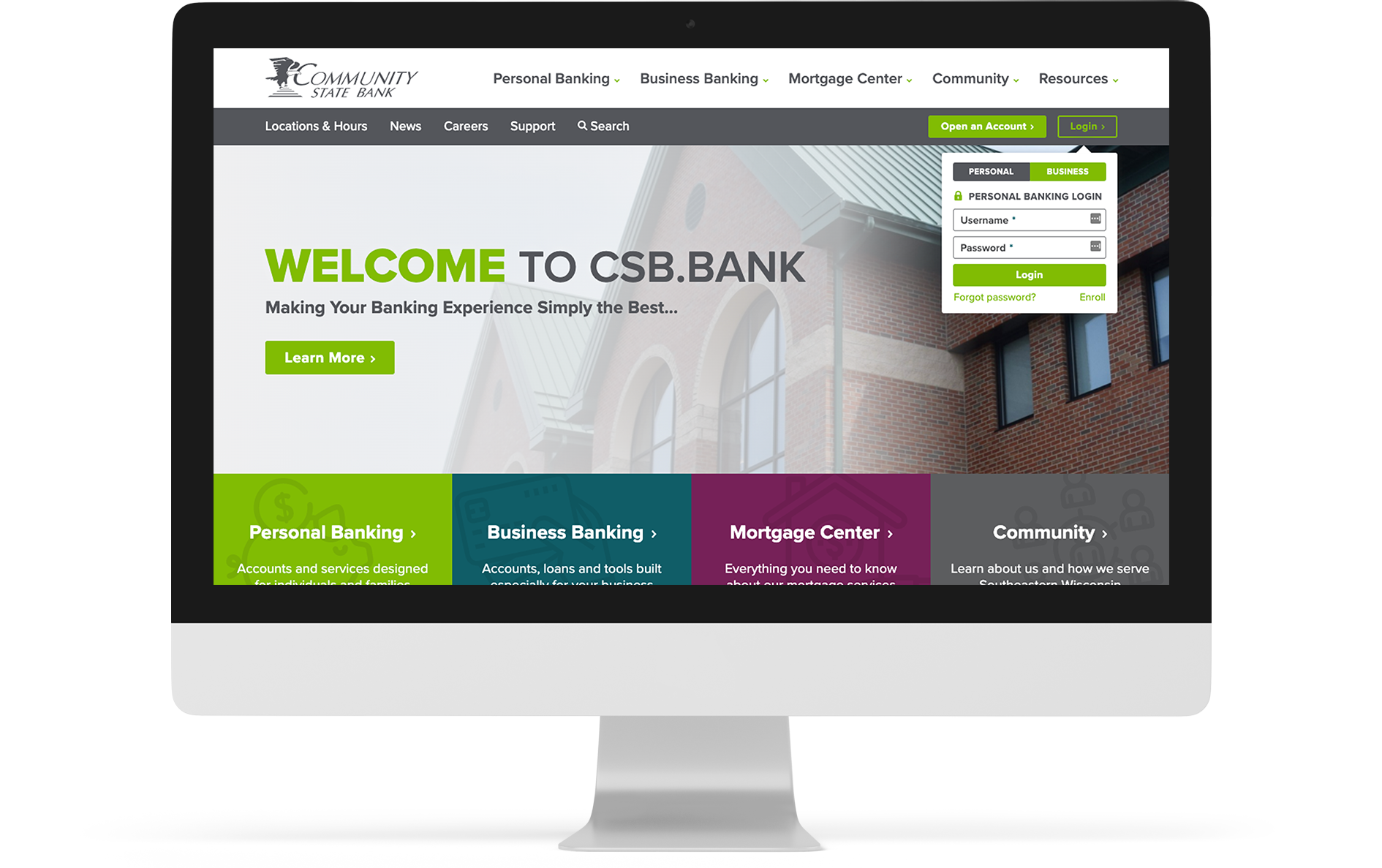 Our approach
While every responsive bank website from BrownBoots Interactive includes a high level of individuality, the new Community State Bank website is about as custom as you can get. Fortunately, we're not afraid of complexity!
In addition to our usual suite of content management system (CMS) tools, csb.bank is the first website to take advantage of our new Staff Manager, which allows employee information — from portraits and job titles to email addresses and phone numbers — to be uploaded to a single place in the CMS and then added to groups that appear throughout the website.
The new website also features custom styles for four major sections that correlate with CSB's main marketing initiatives. The call-to-action boxes on the homepage for Personal Banking, Business Banking, Mortgage Center and Community, as well as the subpages within those sections, bear the specific sub-branding colors found in the bank's other digital marketing and print marketing assets. Third-party integrations include Siteimprove website analytics, chat and an ADA web accessibility widget.
Let's work together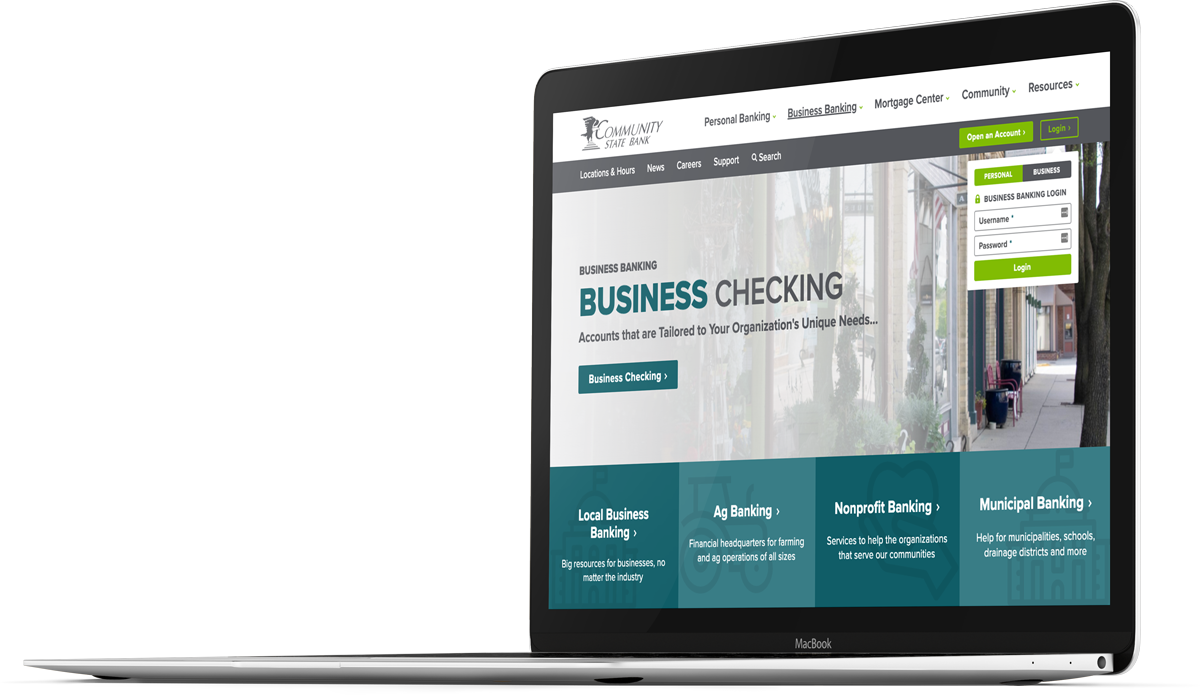 Website features
ADA-compliant design and code
Audit tool
Chat integration
Financial calculators
Form Manager
Photo editing
Proprietary CMS
Responsive, mobile-friendly design
Secure web hosting
SEO best practices
Siteimprove integration
Staff Manager
Video embedding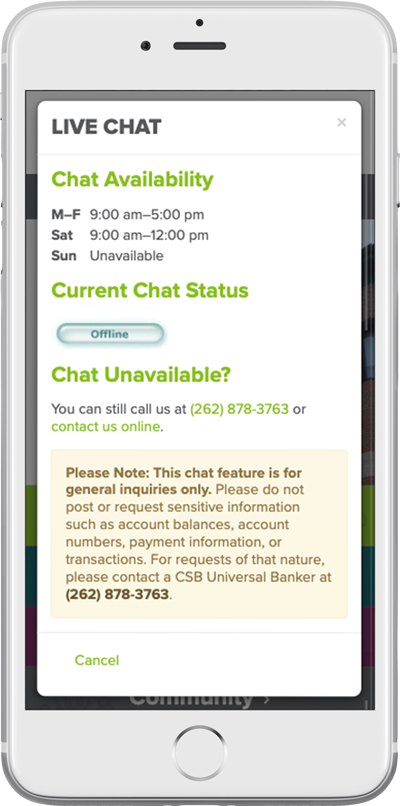 Each BrownBoots responsive bank website looks amazing and functions flawlessly on desktop, tablets and mobile screens.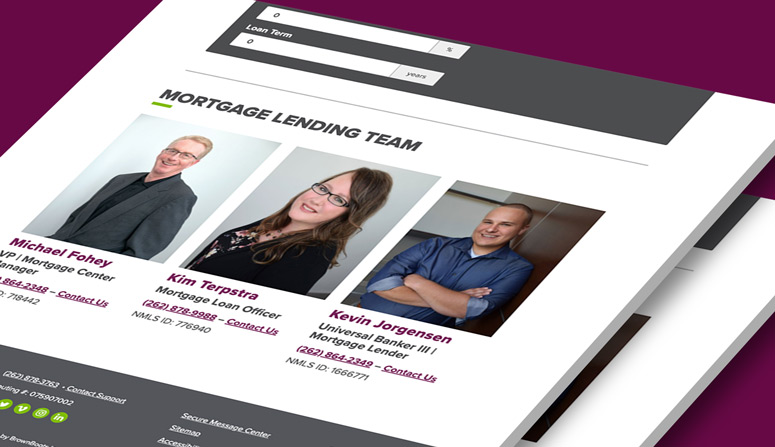 Staff Manager
The Community State Bank website takes advantage of our CMS's new Staff Manager, which places staff portraits, job titles, contact information and more strategically throughout the site.