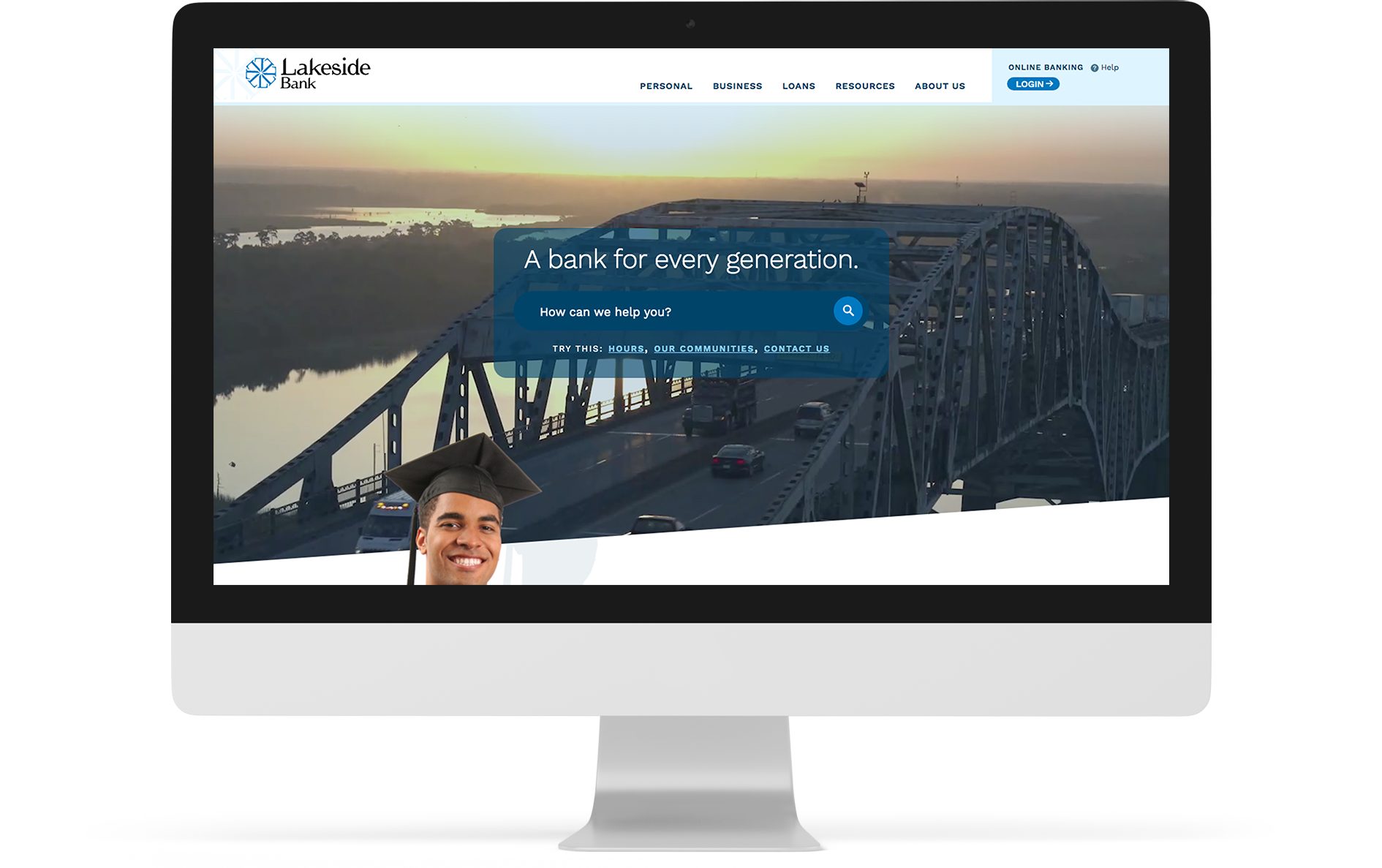 Our approach
With this project, BrownBoots' mission was clear from the start: create a responsive bank website that would stand out from the competition and work well for customers today as well as many tomorrows to come.
Given the ever-evolving nature of the internet, we couldn't promise Lakeside Bank a truly "futureproof" website. However, we were excited about the opportunity to push bank website design to its limits for maximized longevity: in other words, living up to our motto of making creativity and technology play nicely together.
Our future-focused approach resulted in an abundance of innovations to better serve their three generations of customers, including a search-centric homepage, live-chat integration and landing pages with calls to action that target the specific demographics.
Let's work together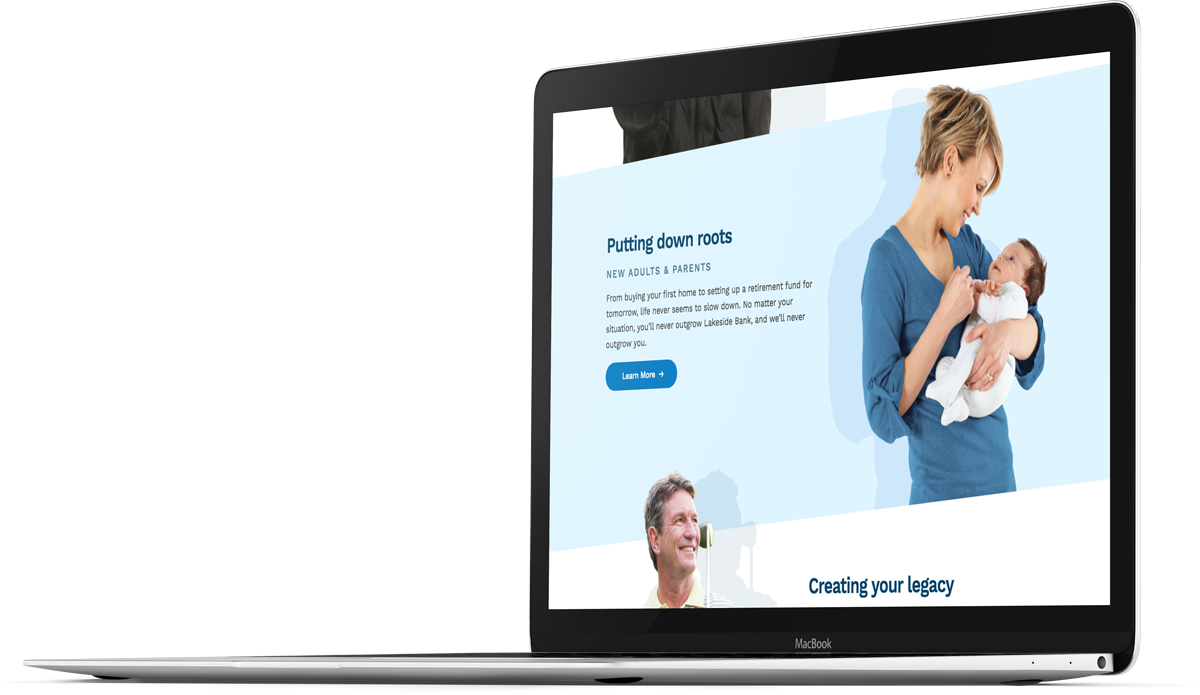 Website features
ADA-compliant design and code
Audit tool
Chat integration
Financial calculators
Form Manager
Photo editing
Proprietary CMS
Responsive, mobile-friendly design
Secure web hosting
Video embedding
Website copywriting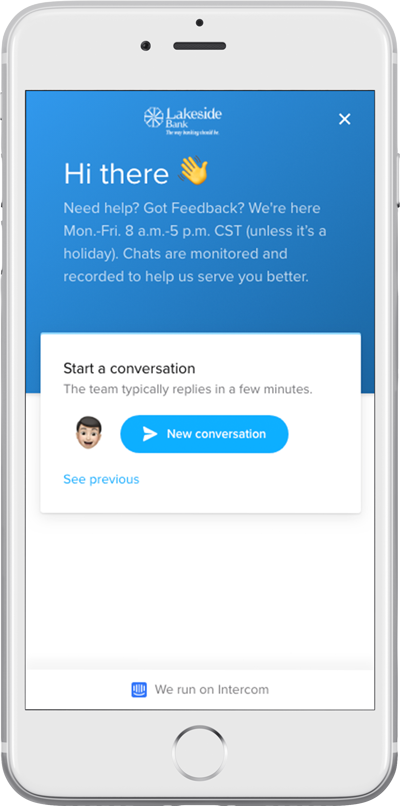 Every BrownBoots responsive bank website looks and functions flawlessly on desktop computers, tablets and mobile devices.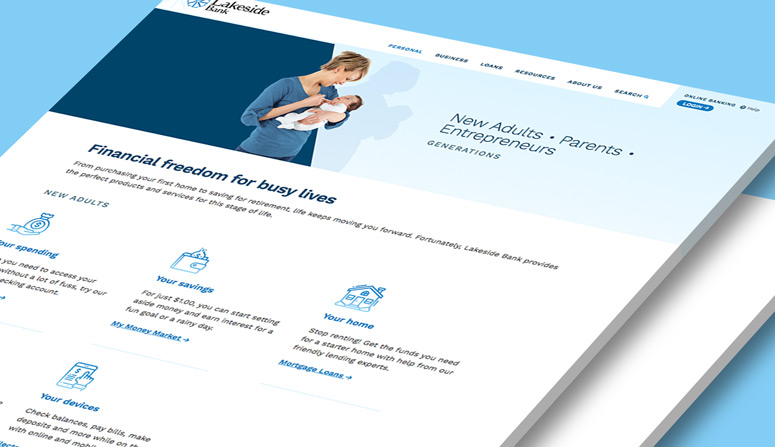 Easy Landing Pages
Creating landing pages for marketing initiatives and campaigns is easy with our proprietary CMS.