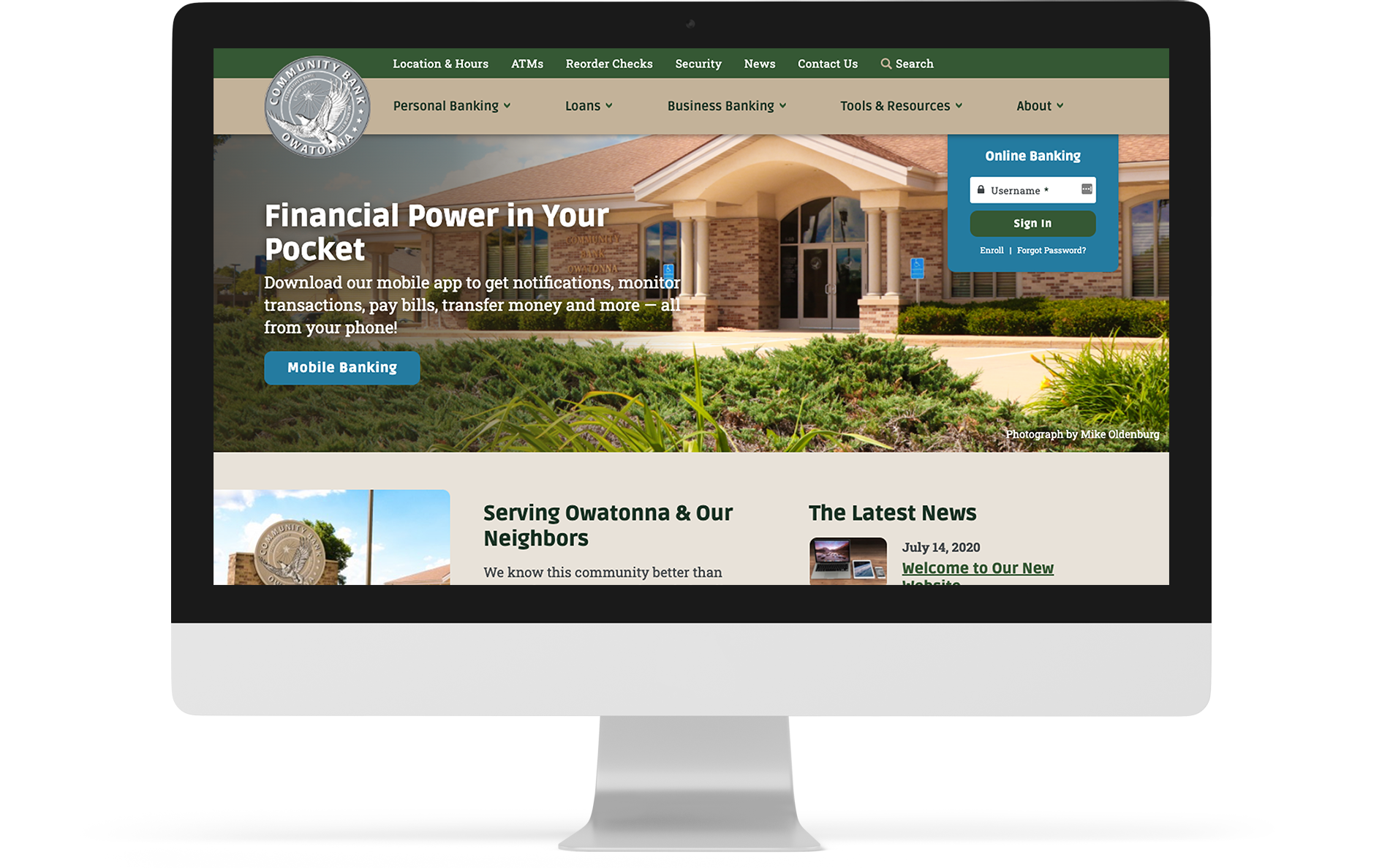 Our approach
A bank with only one branch needs a powerful bank website as much as bigger institutions — and maybe even more so.
As the only community bank headquartered in their city, Community Bank Owatonna (CBO) needed a website that conveyed not only the bank's highly personal touch within the region, but also the staff's expertise and available technology comparable to their larger competitors.
We accomplished these goals by focusing on the local angle and including the content management system (CMS) tools to easily update the site going forward. We worked with CBO to curate, crop, and incorporate Owatonna photography throughout the website as well as to craft new website copywriting from scratch to speak directly to their customers. Finally, we integrated our Rates Manager, Staff Management and Form Manager so that the site will remain relevant for years to come.
Let's work together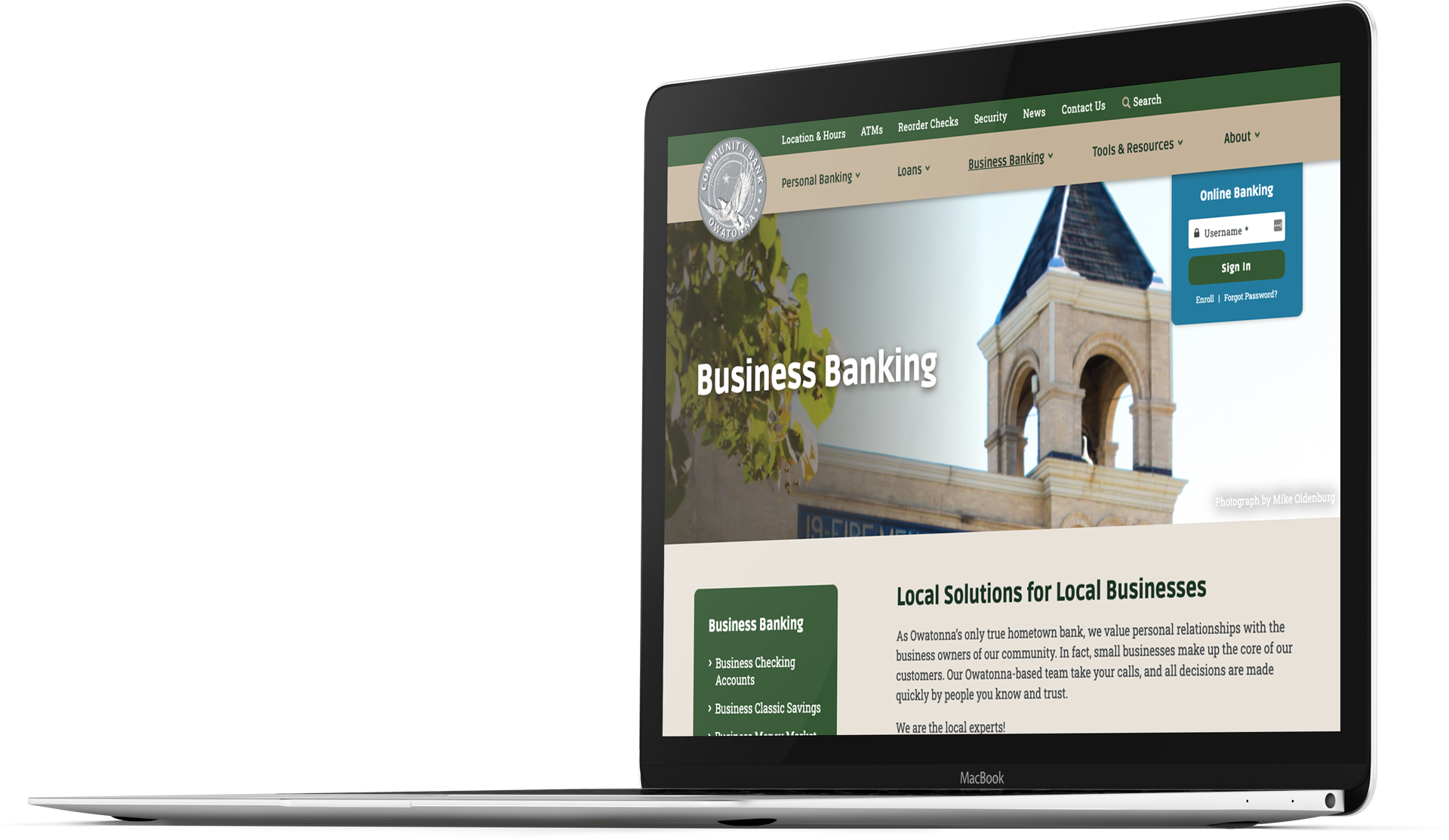 Website features
ADA-compliant design and code
Audit tool
Financial calculators
Form Manager
Photo editing
Proprietary CMS
Rates Manager
Responsive, mobile-friendly design
Secure web hosting
Staff Manager
Website copywriting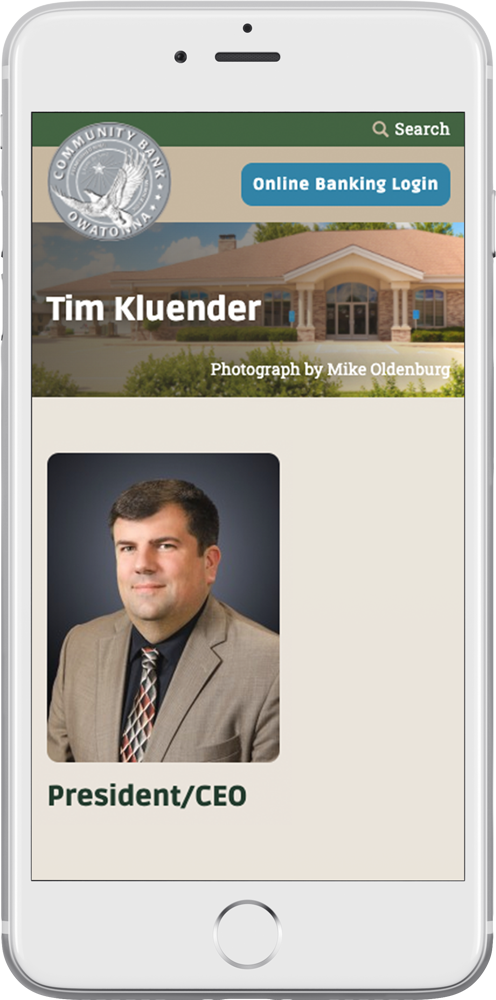 BrownBoots' responsive bank websites look marvelous and function flawlessly on desktop, tablet and mobile screens.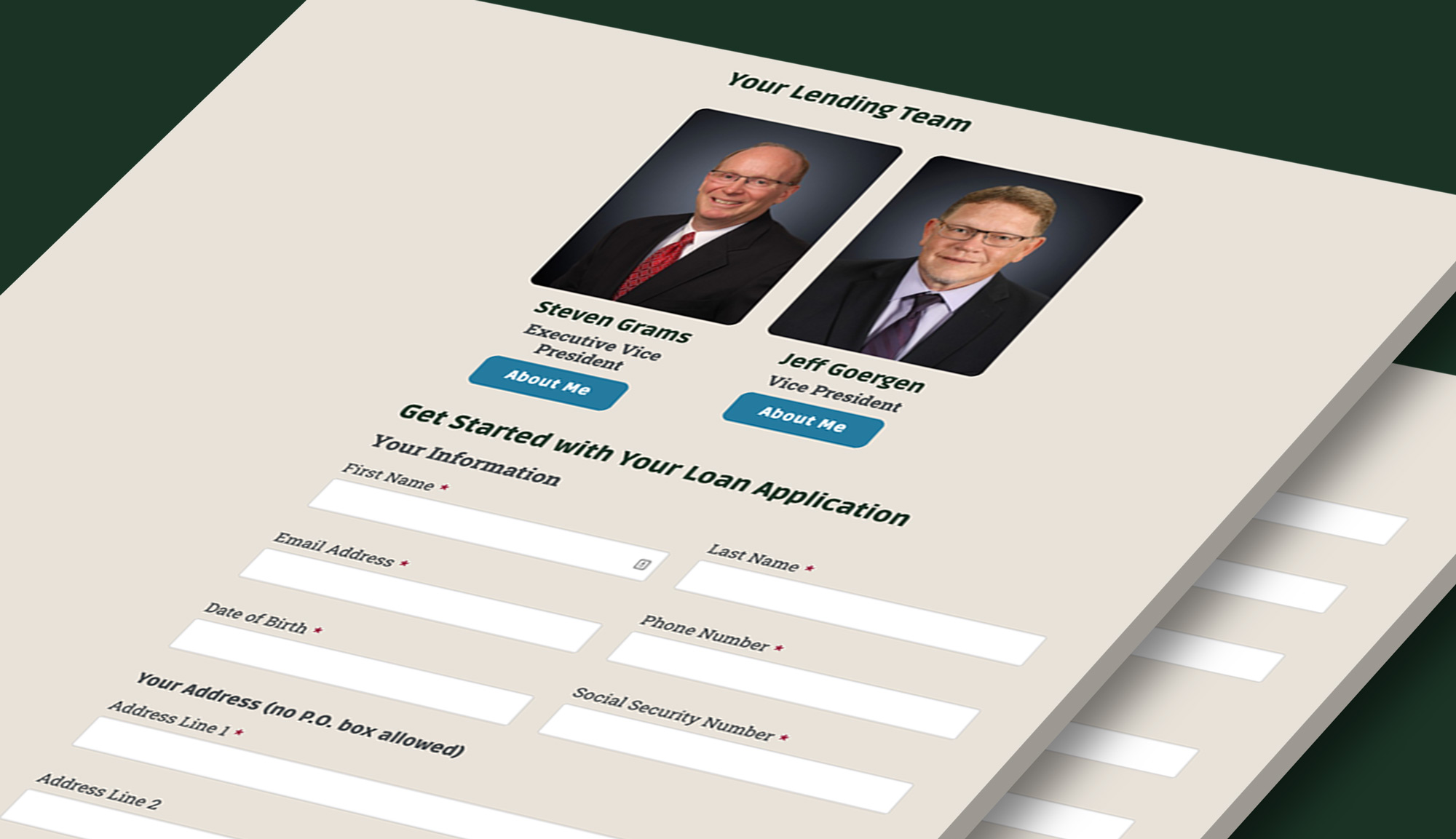 Form Manager
With our proprietary CMS's Form Manager, it's easy to add custom lead-generation forms for deposit accounts, secure online applications and more on any webpage.