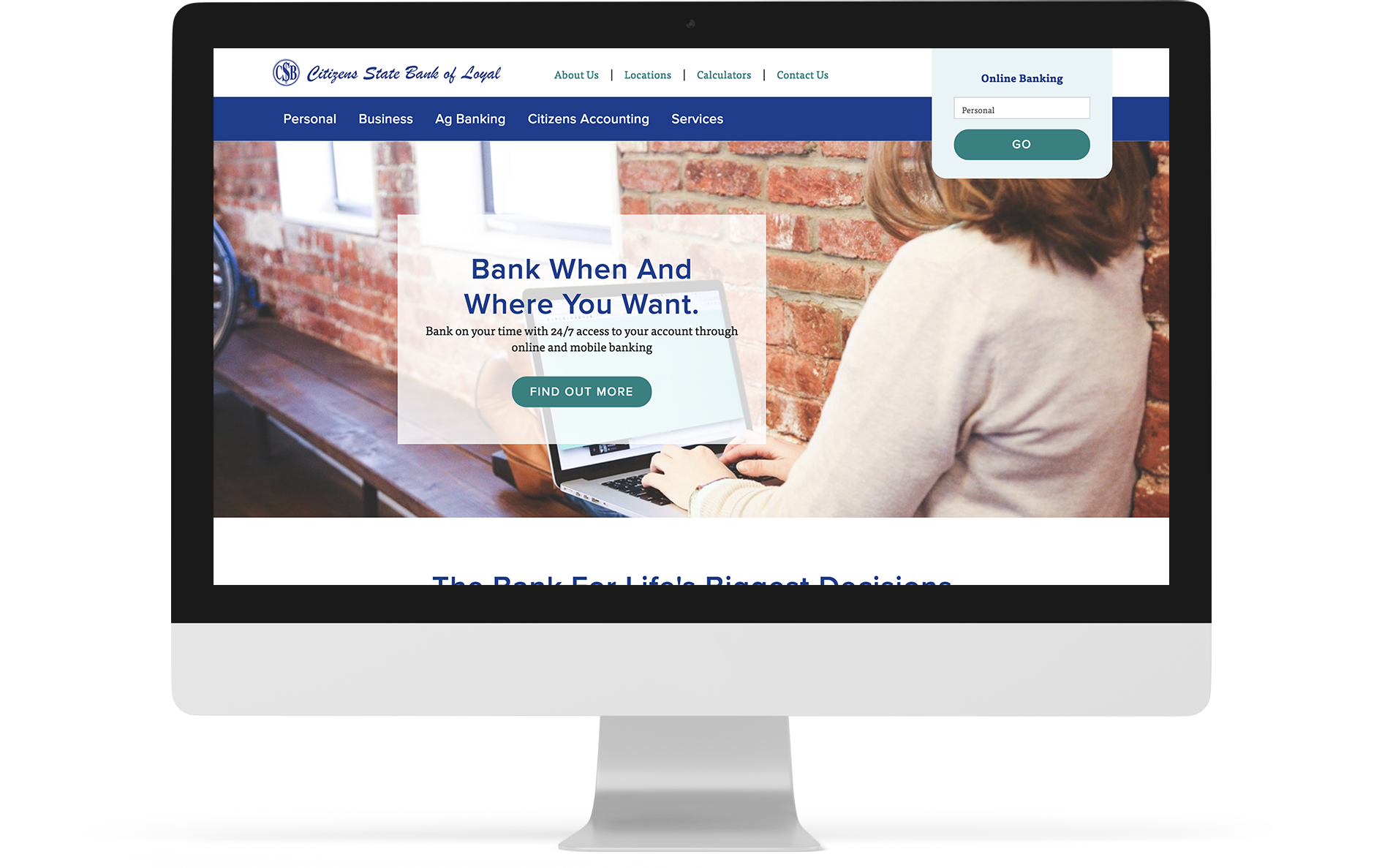 Our approach
Although we recommend a fully customized bank website for most of our clients, we know there are instances when a robust bank website package isn't the perfect fit.
The good news is that even a streamlined bank website from BrownBoots is packed with features. CSB Loyal's new site includes five financial calculators, a contact-us form, sitemap and responsive bank website design. And like all of our custom websites, this new site is powered by our powerful, proprietary CMS. The new bank website also meets ADA compliance so that users of all abilities can access the information and features they need.
Yes, we're all about accommodation!
Let's work together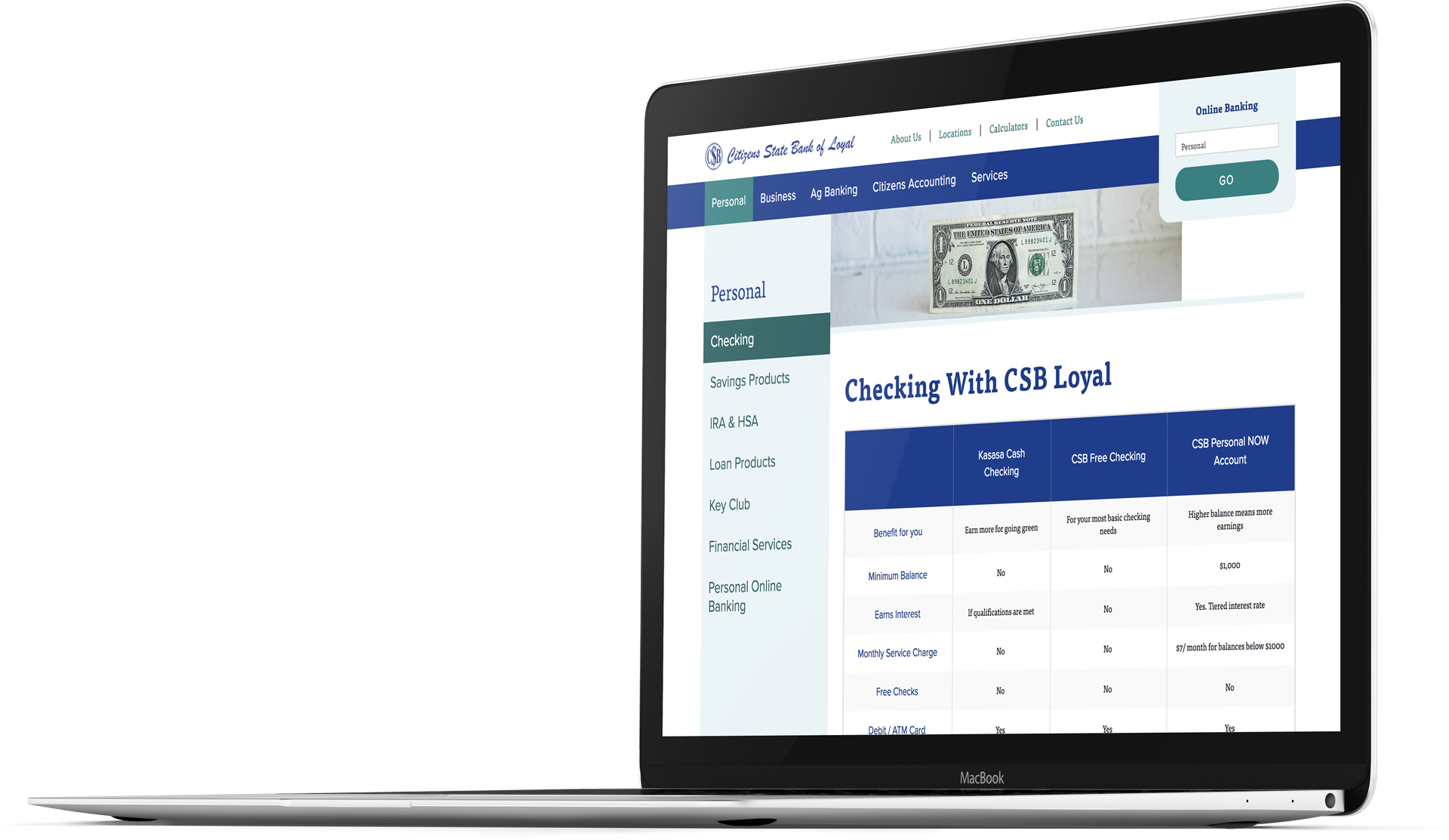 Website features
ADA-compliant design and code
Audit tool
Financial calculators
Form Manager
Proprietary CMS
Responsive, mobile-friendly design
Secure web hosting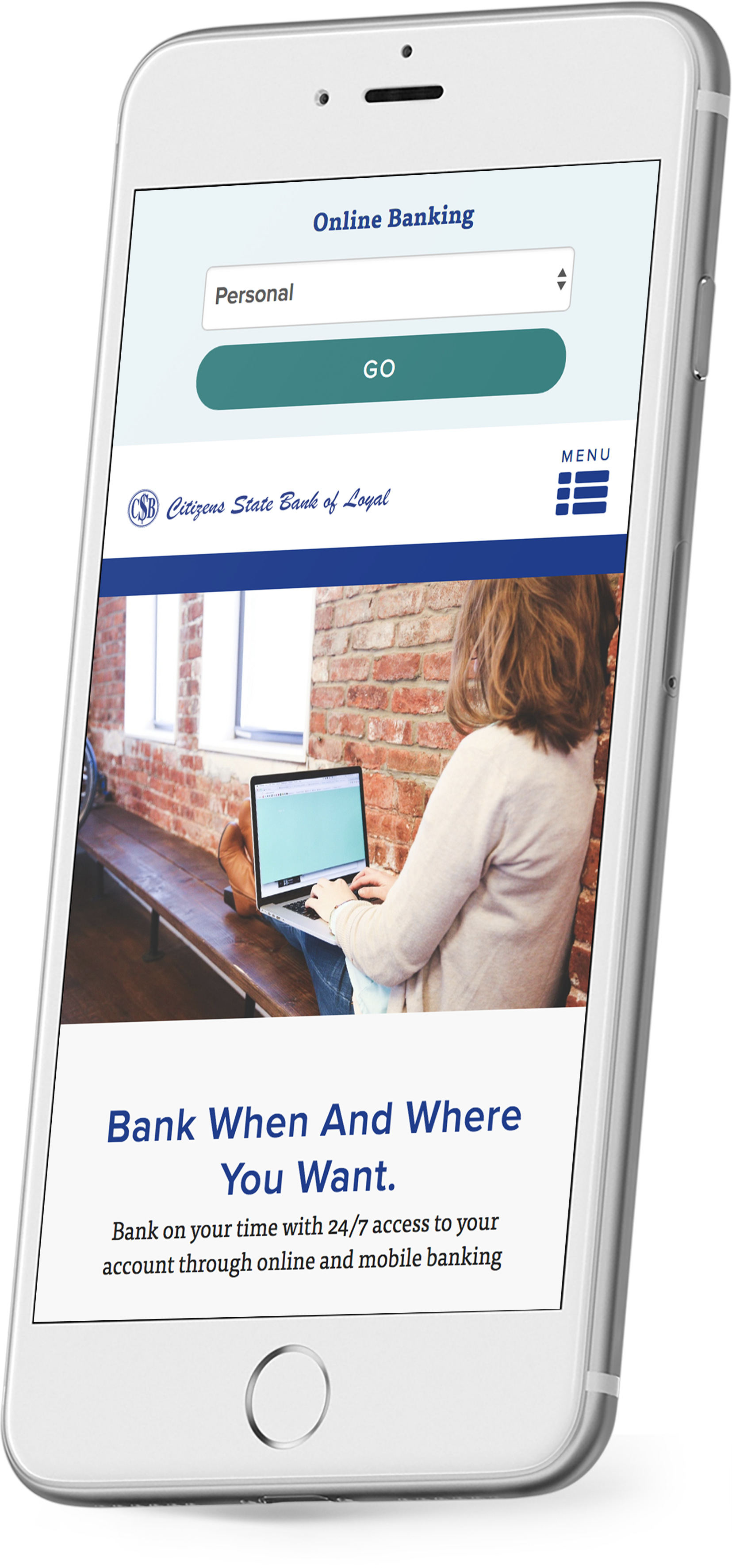 BrownBoots' bank websites adopt responsive bank website design, making them desktop- and mobile-friendly!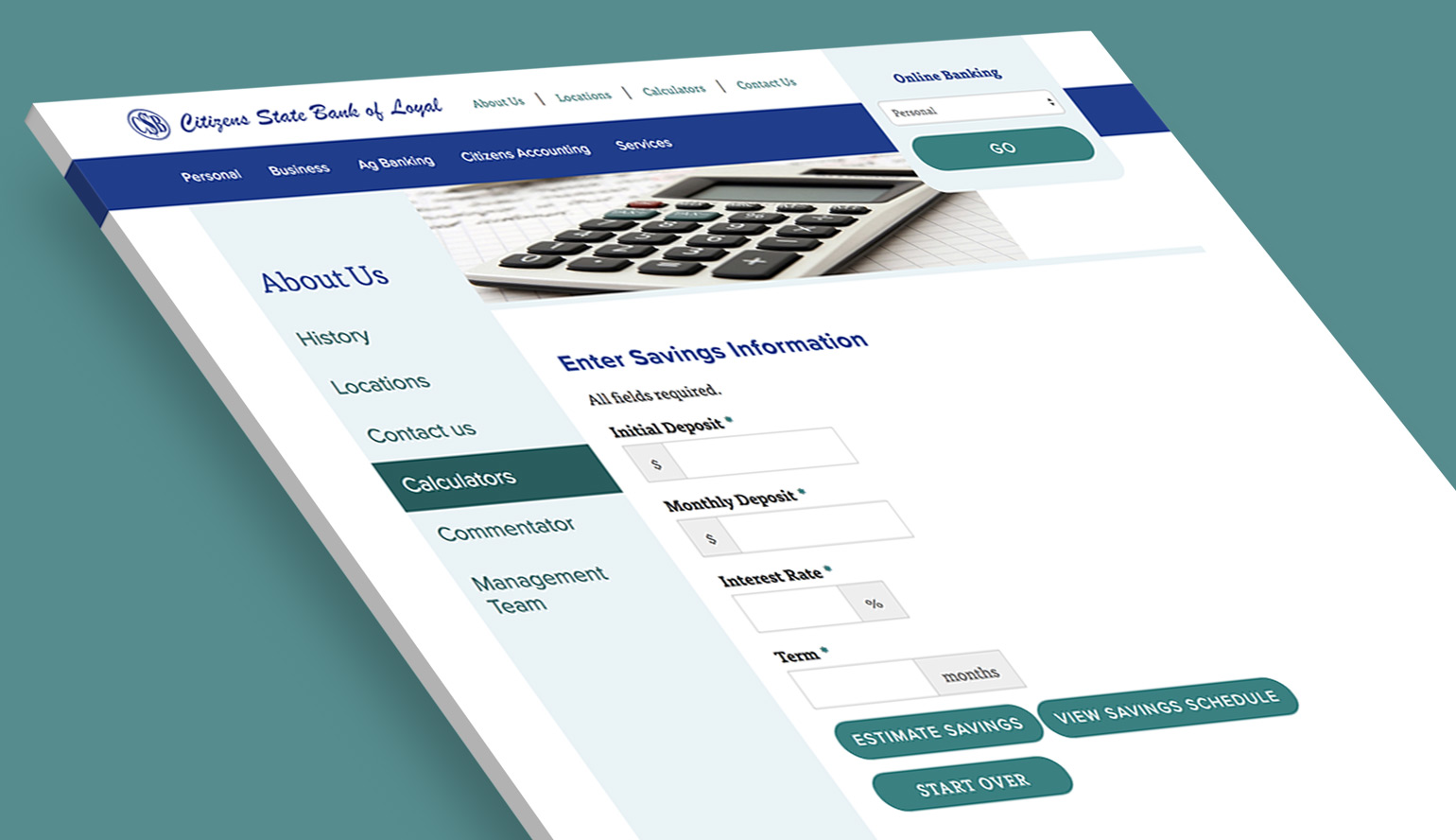 Financial calculators
Five financial calculators come standard with every BrownBoots bank website.