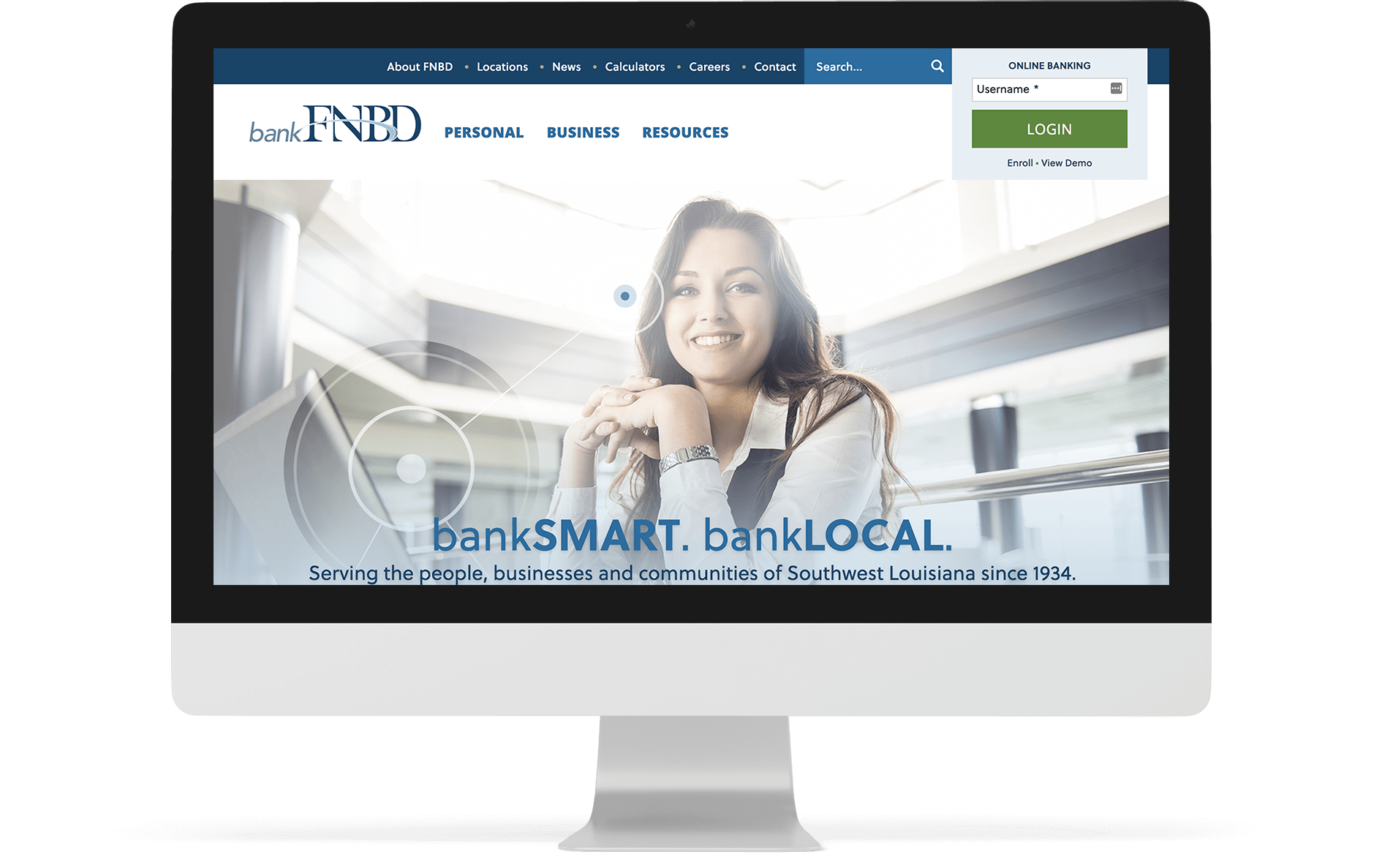 Our approach
When First National Bank DeRidder outgrew their old website provider, we were happy to step up and provide FNBD with the flexibility and functionality they needed to ensure their new bank website would reflect their modern brand.
In addition to giving the client complete control over the look and feel of the site, we delivered back-end features that make the lives of FNBD customers and website admins easier. Multimedia integration, the Locations Manager in our proprietary content management system (CMS), customizable calls to action, secure online forms — the list of features goes on and on.
But perhaps we're proudest of the fact that the new bank website so effectively showcases FNBD's rich history as well as the individuals who make the bank great.
Let's work together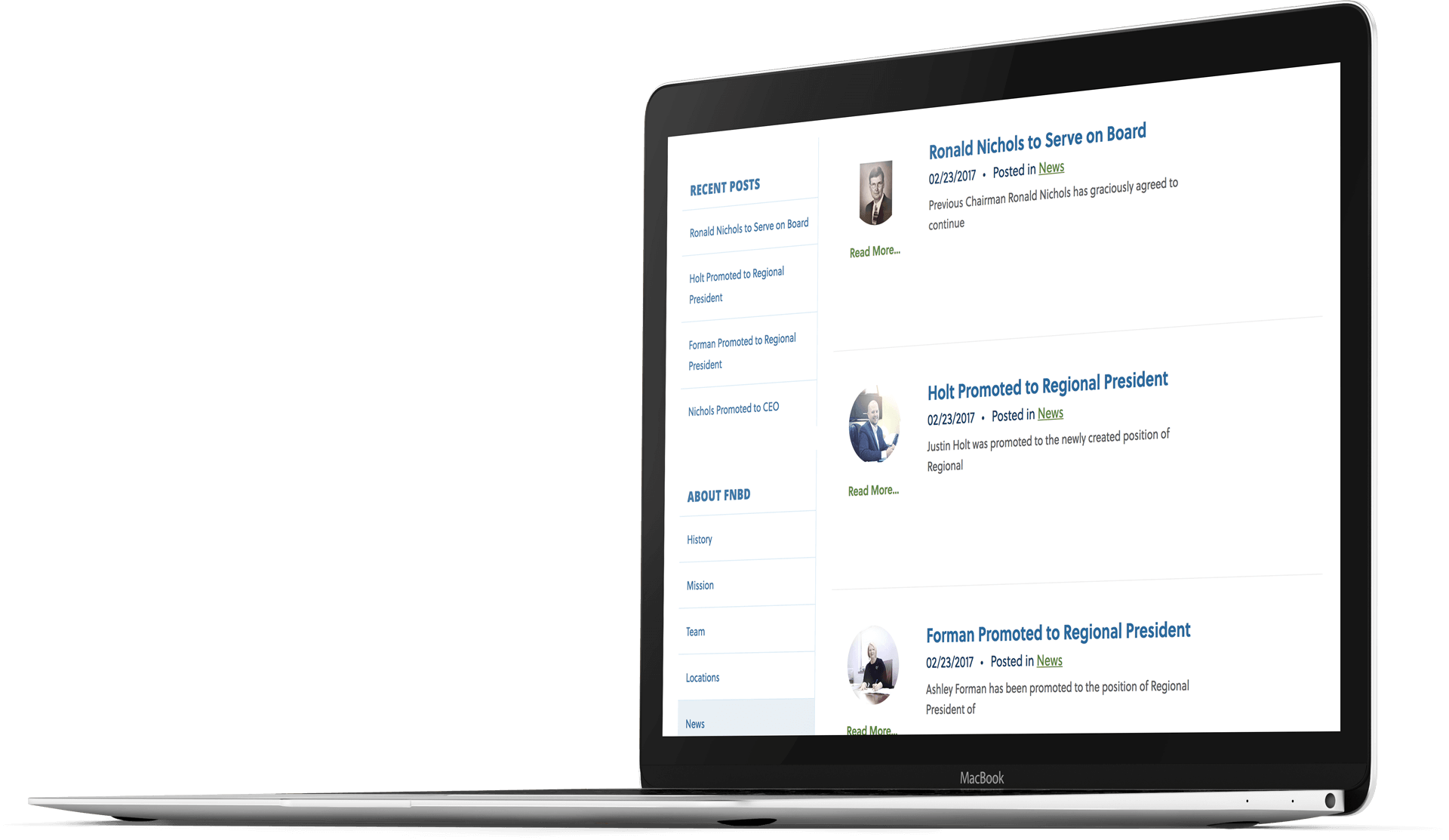 Website features
ADA-compliant design and code
Audit tool
Blog platform
Financial calculators
Form Manager
Proprietary CMS
Responsive, mobile-friendly design
Secure online forms with encryption
Secure web hosting
Social media integration
Video embedding
Website copywriting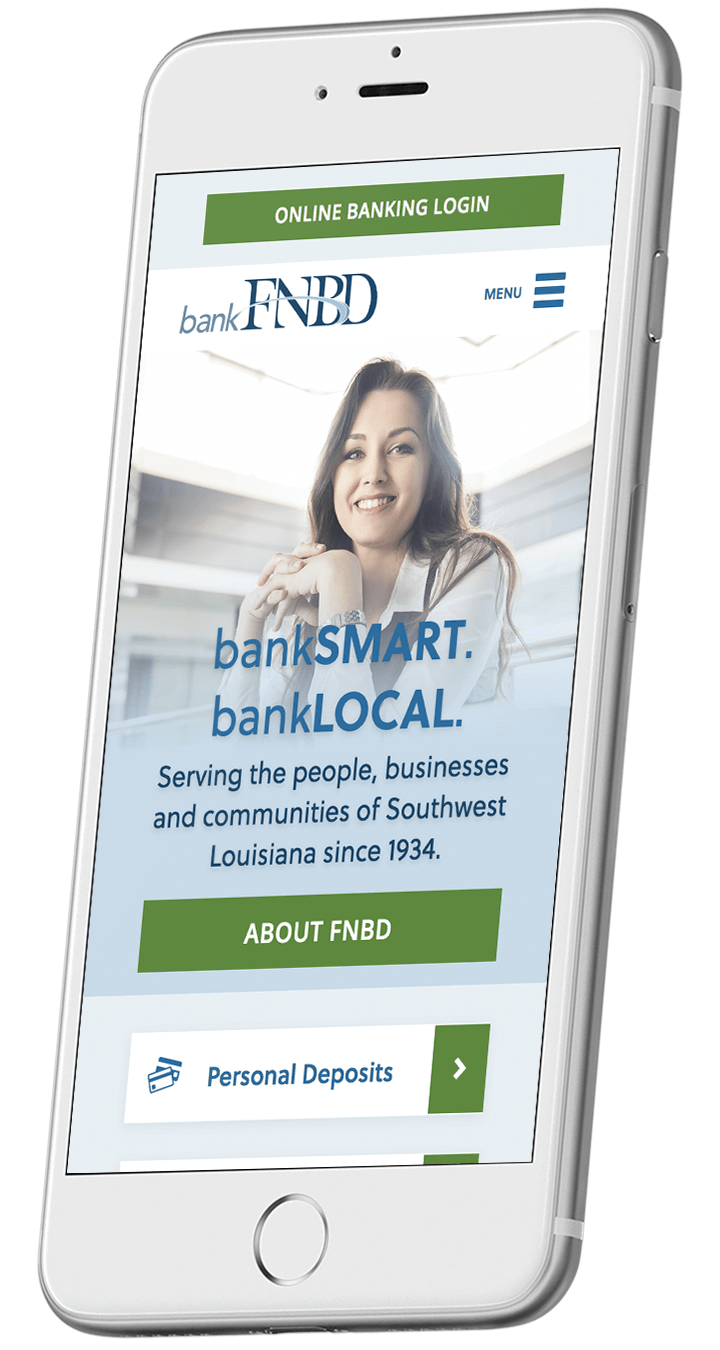 BrownBoots' responsive bank websites look and function flawlessly on desktops, tablets and smartphones.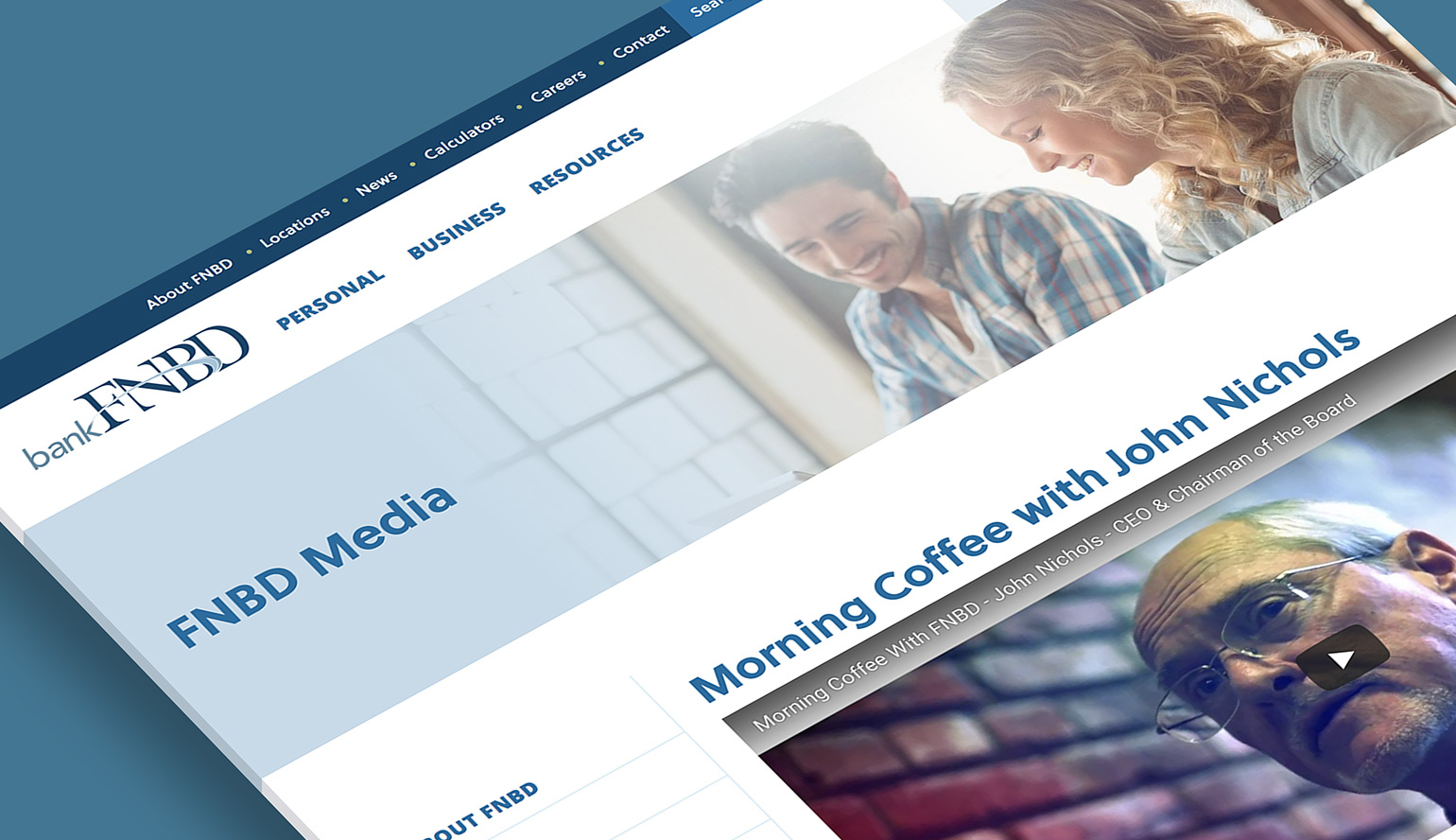 Bank videos
First National Bank DeRidder's new bank website spotlights the personality of the bank as well as the folks who provide such great service.