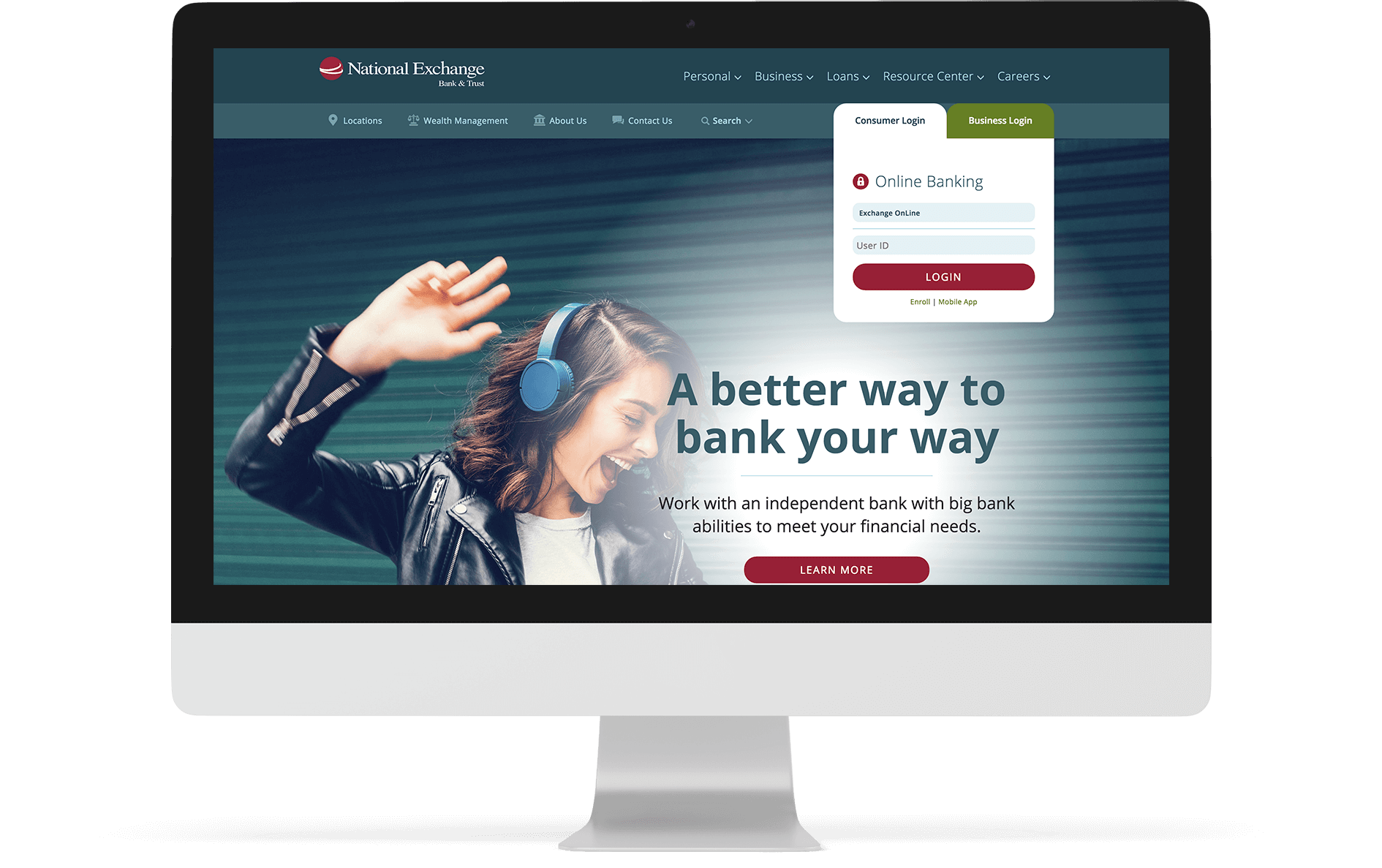 Our approach
National Exchange Bank & Trust was our first bank client, paving the way to BrownBoots' becoming a full-service bank marketing agency. With our offices less than a block apart, we were already neighbors. Our work together proves that sometimes the perfect fit is only a few steps away.
In addition to a clean, contemporary website that champions usability above all else, BrownBoots has worked with NEBAT to produce print work, including brochure design, and ongoing updates to the digital message center located within Festival Foods. And we look forward to adding to the rich sample of our work as we continue to assess and improve the website.
Let's work together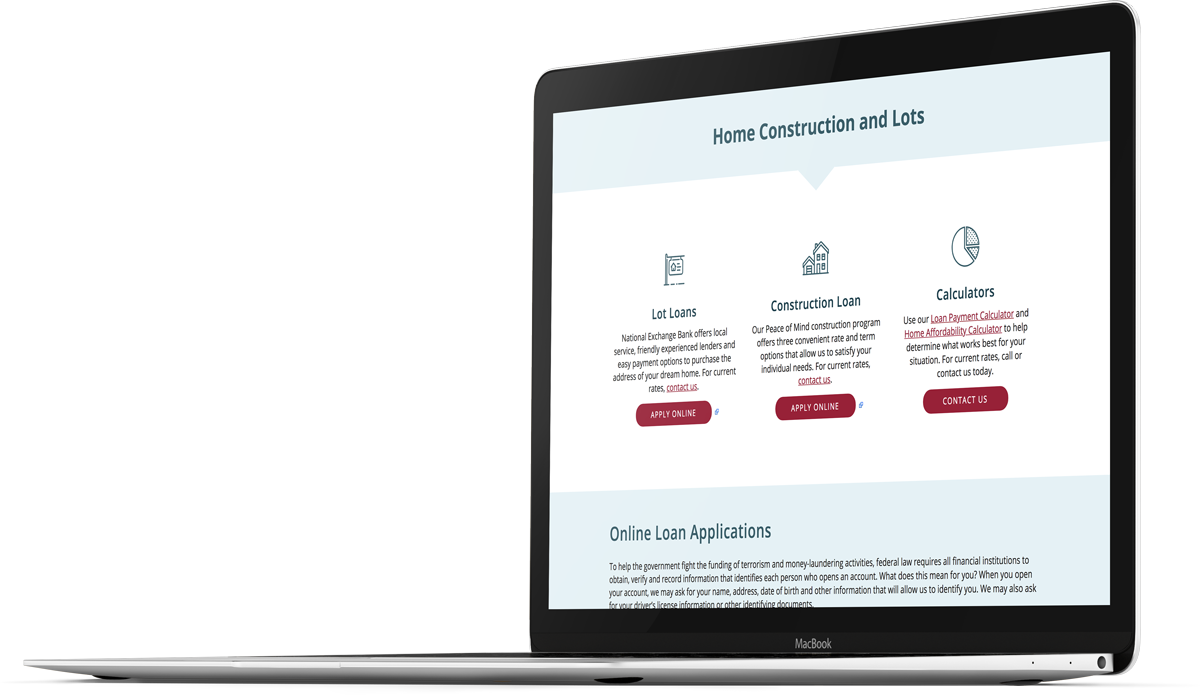 Website features & marketing deliverables
ADA-compliant design and code
Bank brochure design
Digital sign design
Financial calculators
Form Manager
Proprietary CMS
Responsive, mobile-friendly design
Secure web hosting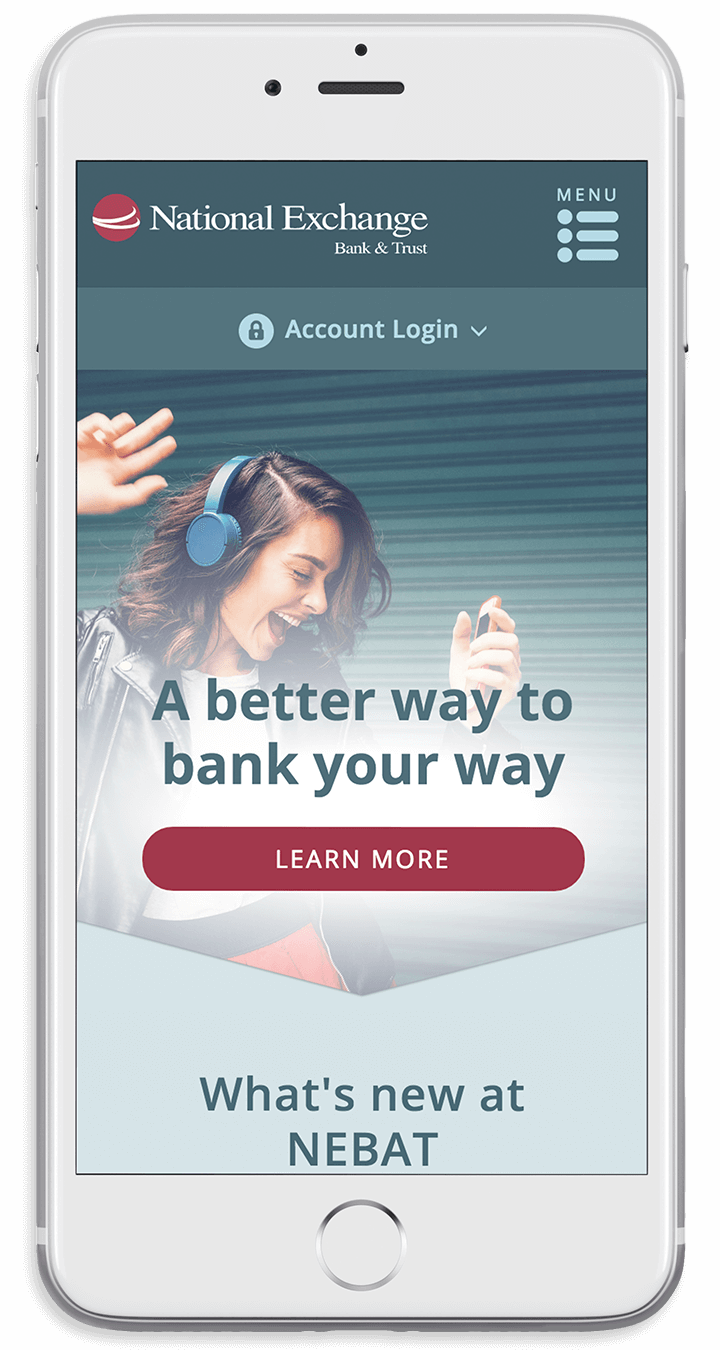 Because BrownBoots builds responsive bank websites, our sites look and function flawlessly on desktops, laptops, tablets and other mobile devices.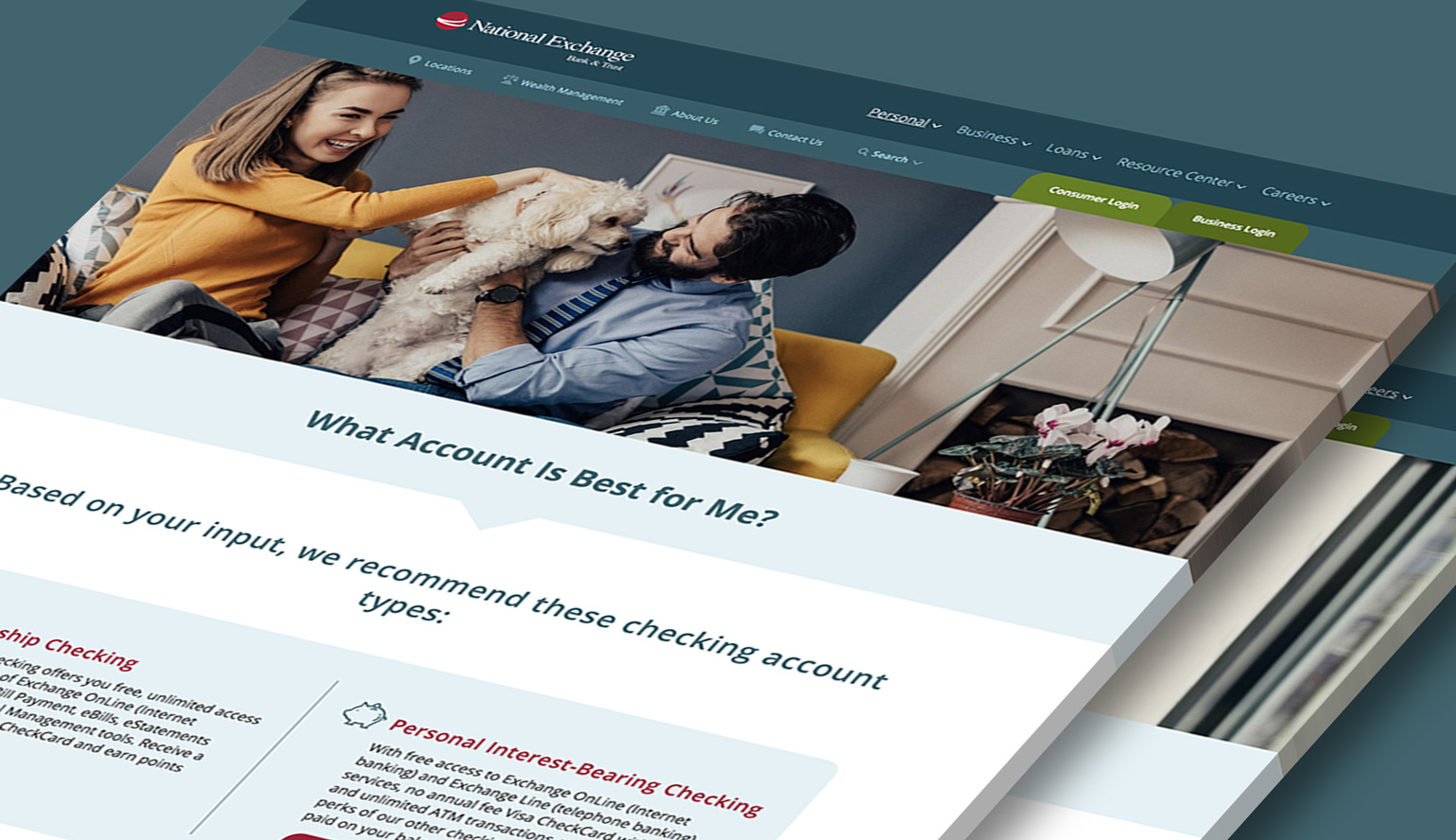 Account wizard
We love developing new applications. Working with NEBAT to create the "Which Account Is Best for Me?" account wizard is just one example.