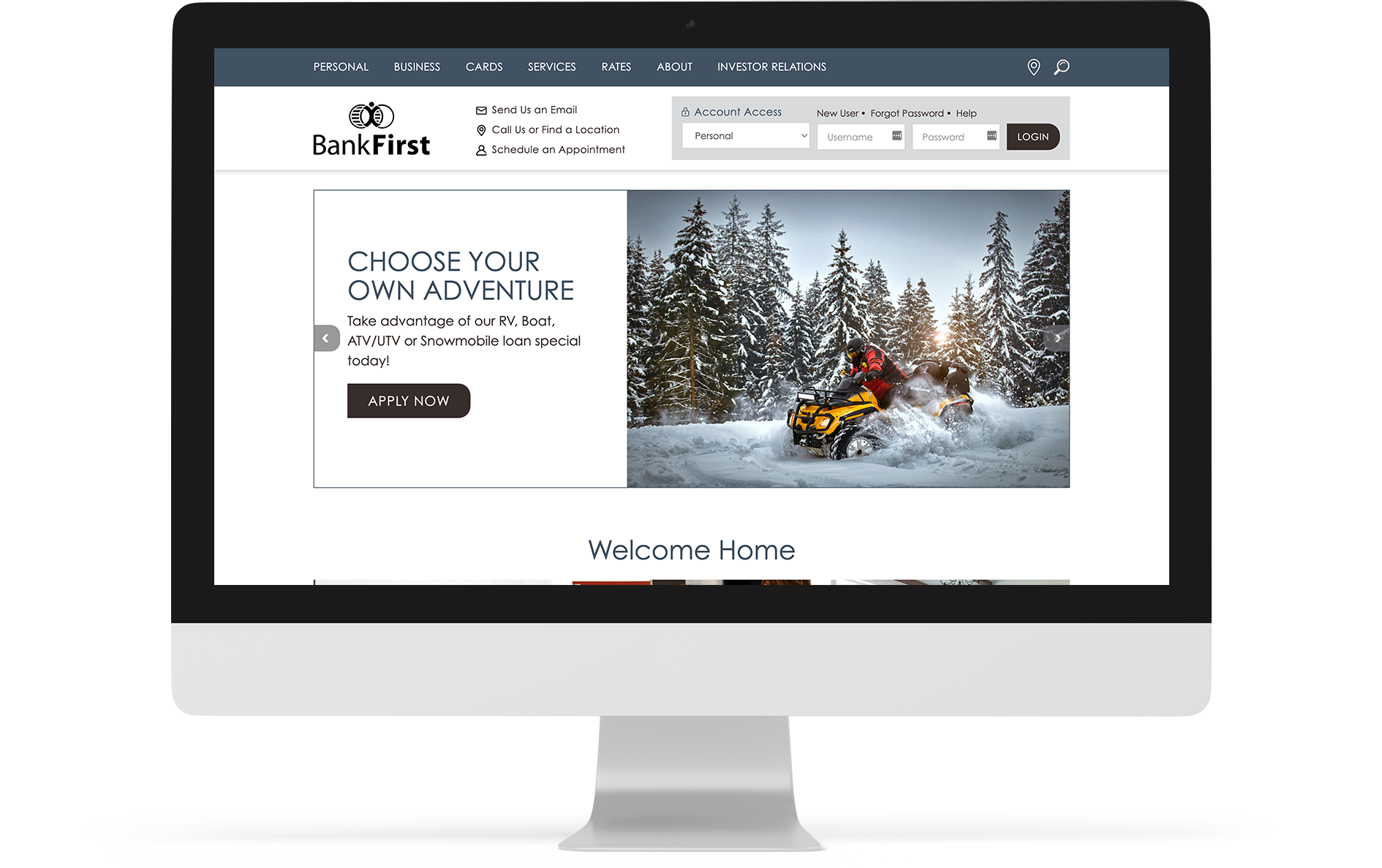 Our approach
Haste doesn't always make waste.
Bank First came to us with an aggressive deadline: produce a responsive bank website with ADA compliance in two months. While that's a full month less than our typical turnaround time, we found efficiencies and flexibility that allowed us to meet our goal.
Best of all, the new bank website doesn't cut any corners when it comes to features, which include a community calendar, BrownBoots' simple CMS (content management system), our easy-update rates tool and a built-in website audit report tool.
Let's work together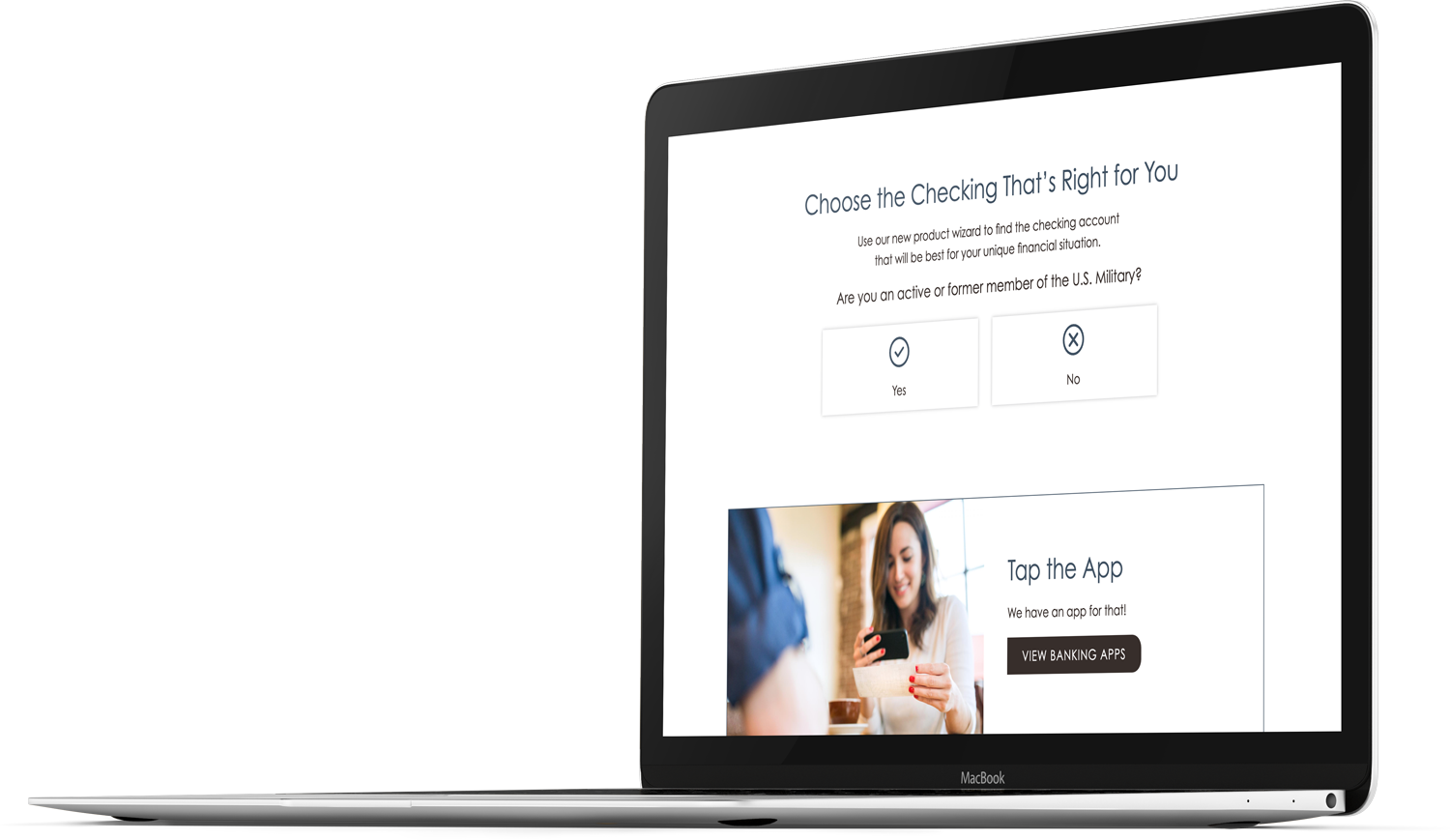 Website features
ADA compliance
Calendar integration
Easy-update rates tool
Financial calculators
Responsive bank website design
Secure web hosting
Simple CMS
Website audit report tool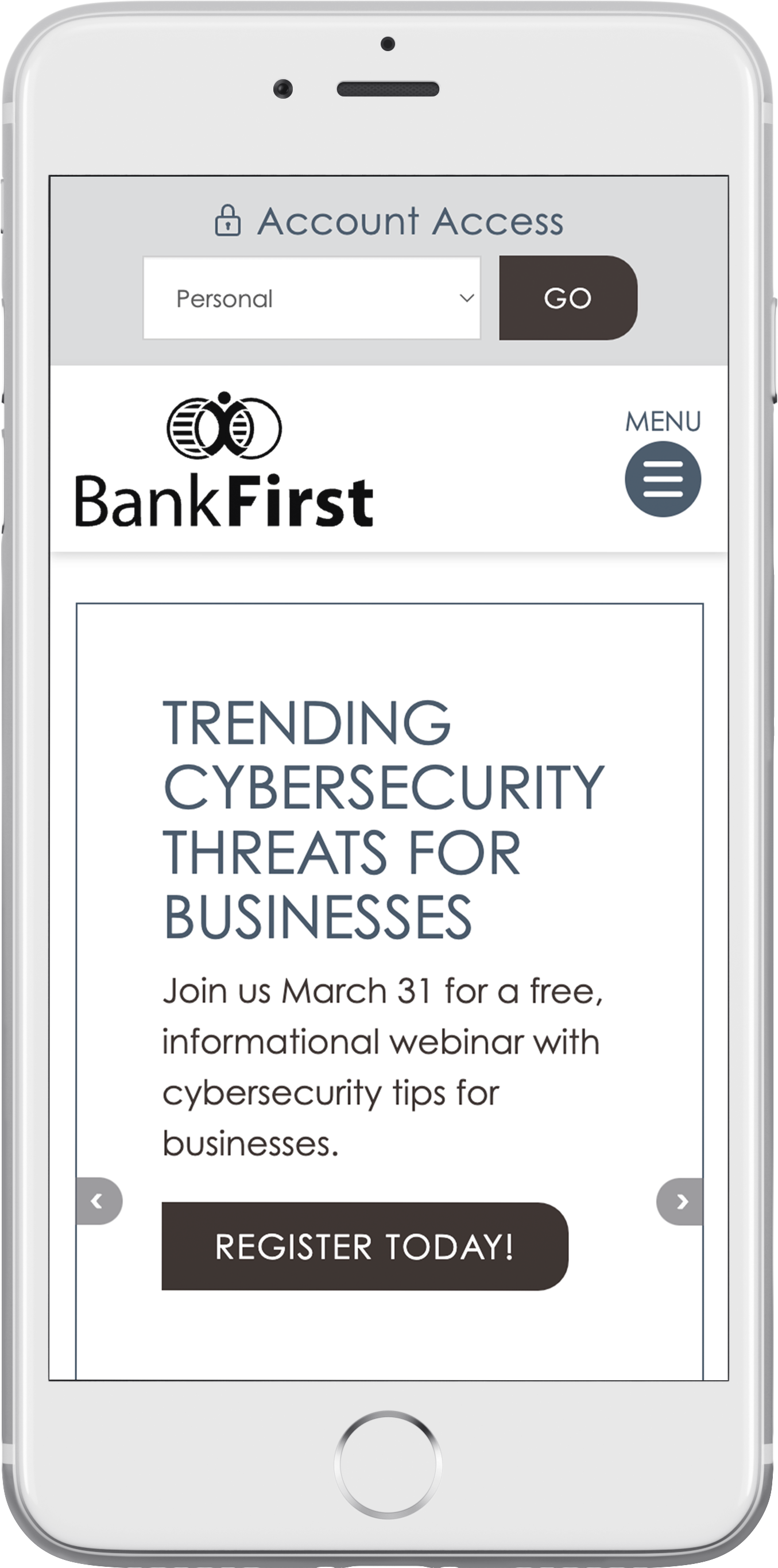 BrownBoots' responsive bank websites look and function flawlessly on desktops, laptops, tablets and phones.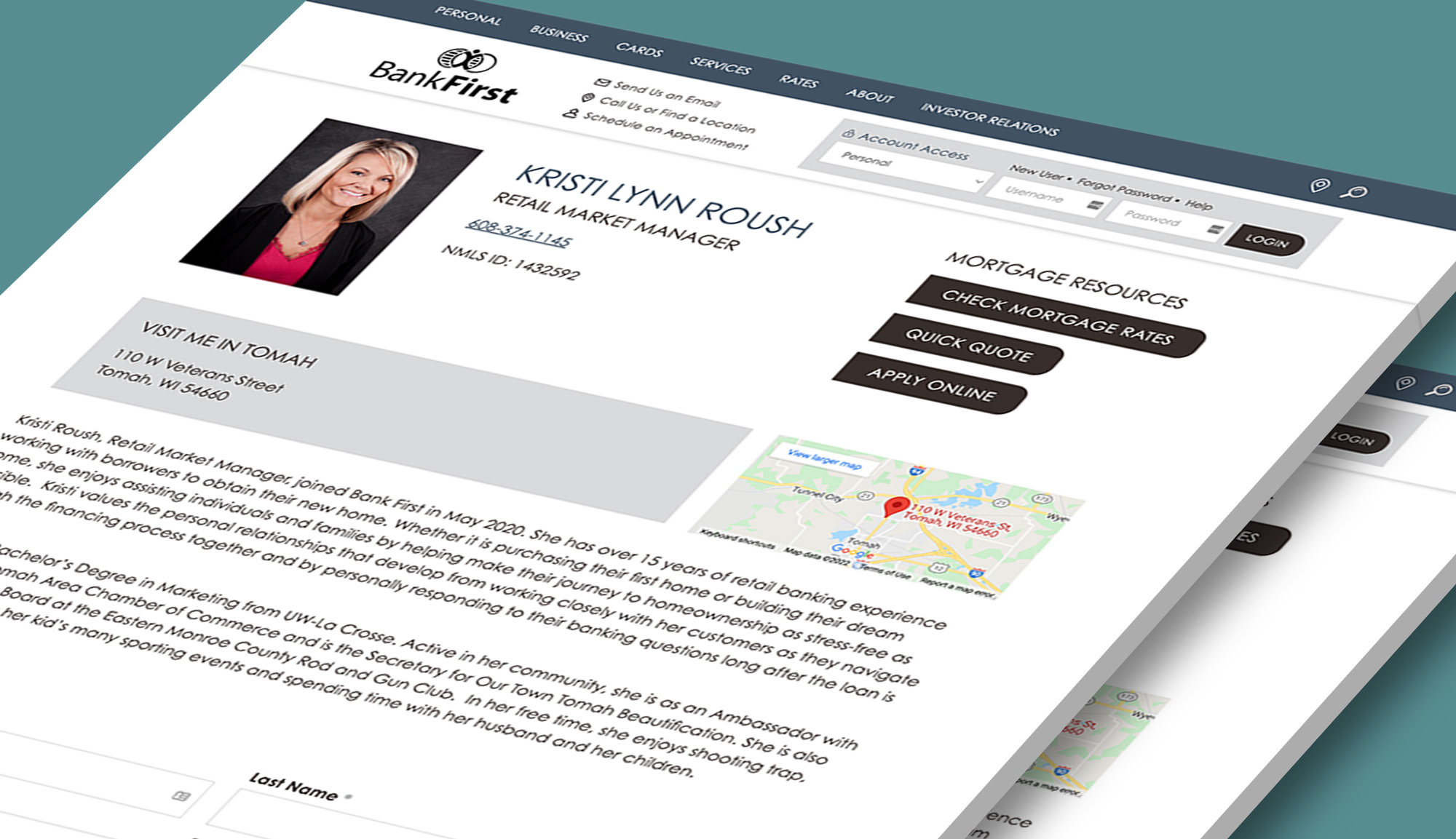 Lender profile
A CMS-integrated staff element is among the features of Bank First's new bank website.
Let's get results
Have a question? Ready to get started? Fill out the quick form, and we'll get back to you as soon as possible.
Prefer the phone? Give us a call at (920) 906-9175.