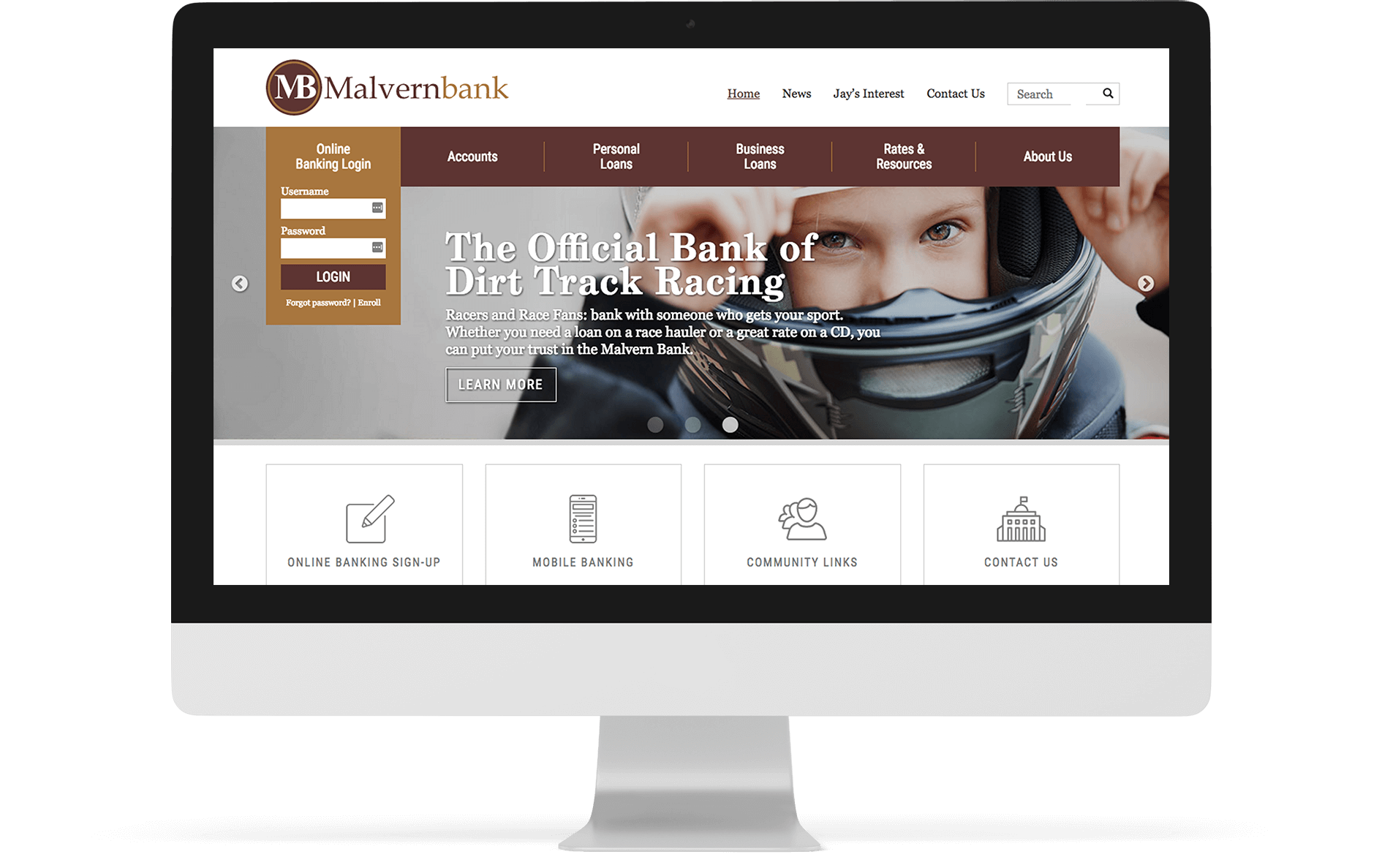 Our approach
Banks and credit unions often rely on their websites to attract new customers. But Malvern Bank — a single-branch bank located in tight-knit Malvern, Iowa — was far more interested in serving their existing customers in new and better ways than gaining additional ones.
We worked their friendly, customer-focused approach into our website copywriting and photo editing. References to local businesses and familiar events are sprinkled throughout the site, and an image of downtown Malvern is featured on "About Us" pages. Additionally, the portraits of Malvern Bank staff accompany all calls to action so that customers can put a name and a face with the person who is best able to help them.
Malvern.bank also debuts the new blog functionality we integrated into our proprietary content management system (CMS). This CMS enhancement brings additional security to our custom web development — a necessity not only because secure web hosting is always a top priority, but also because the .bank domain extension, specifically, has strict requirements.
Let's work together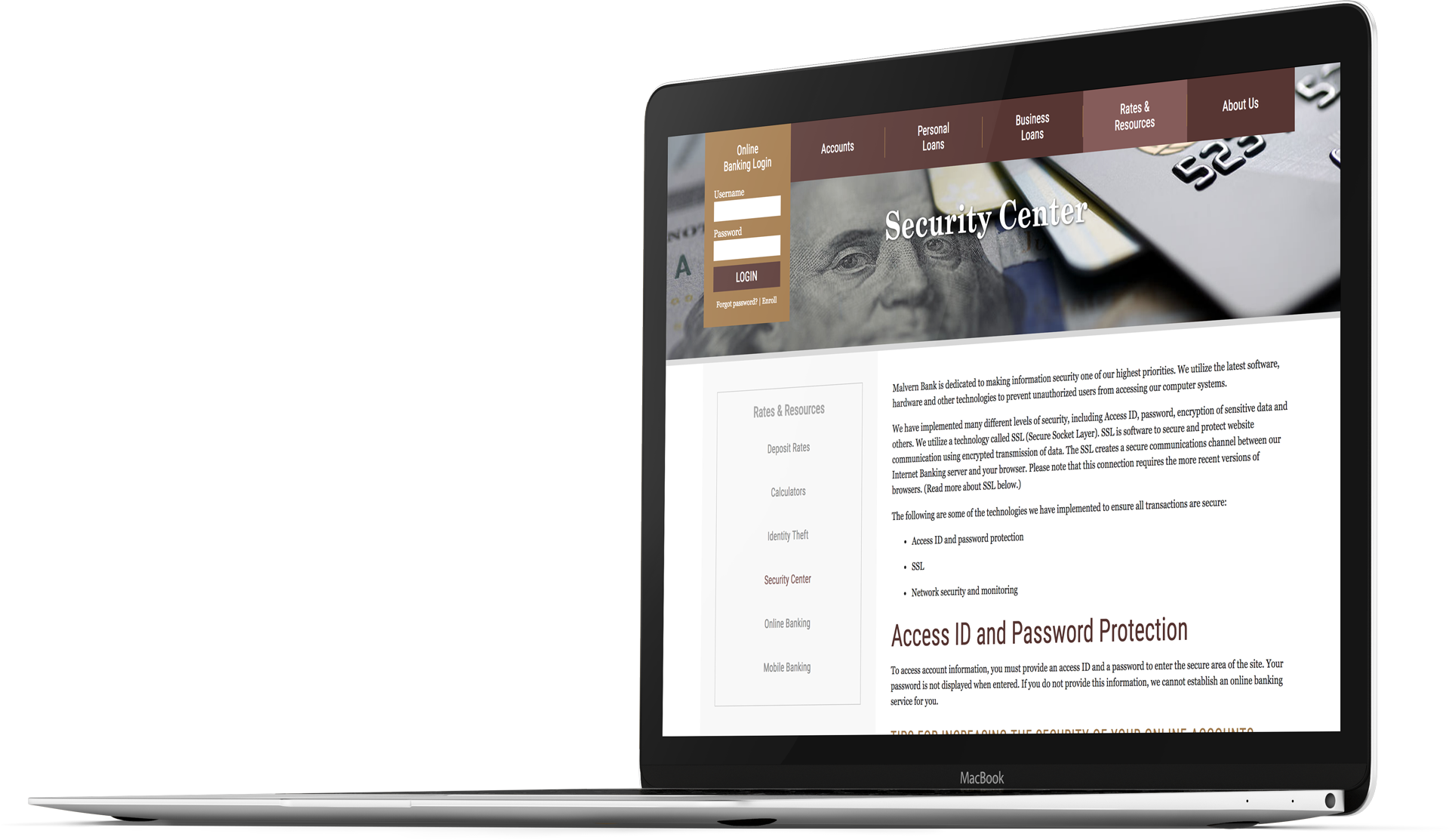 Website features
ADA-compliant design and code
Audit tool
Blog platform
Financial calculators
Form Manager
Photo editing
Proprietary CMS
Rates Manager
Responsive, mobile-friendly design
Secure web hosting
Website copywriting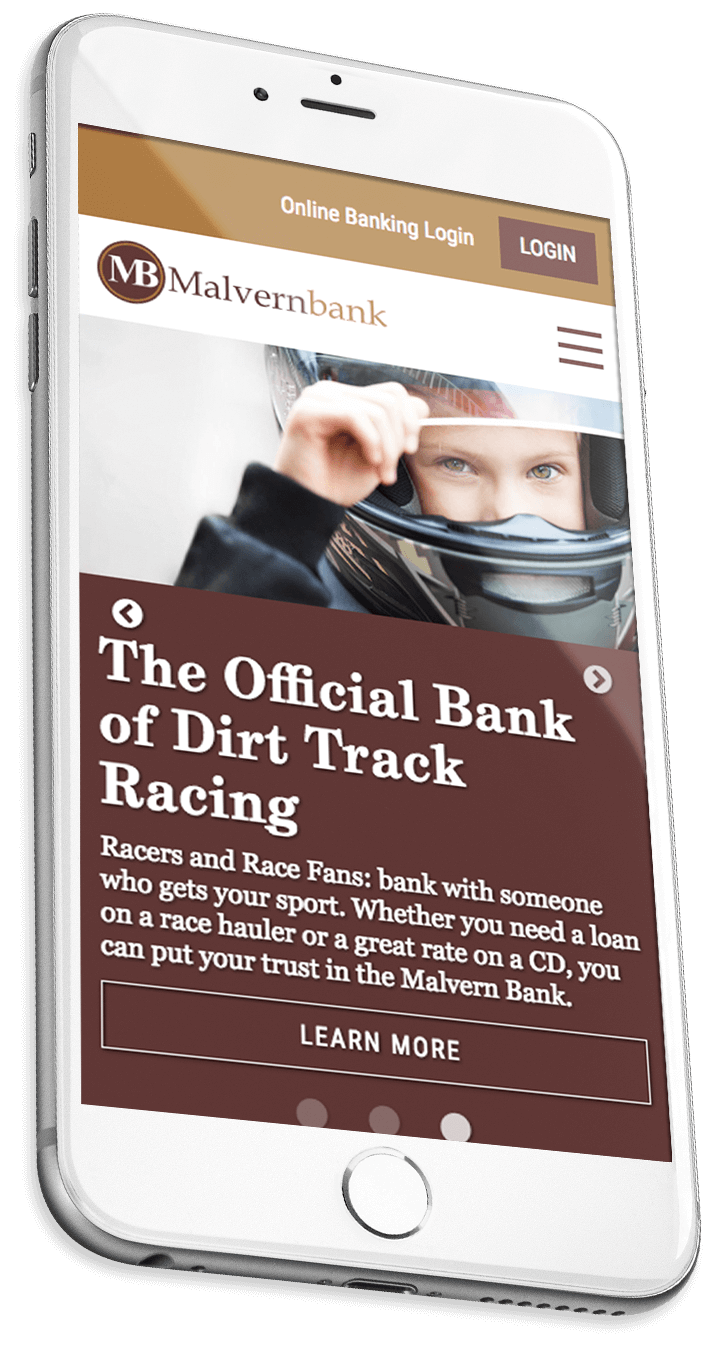 Calls to action throughout the bank website feature friendly, familiar faces — even when accessed from a mobile phone.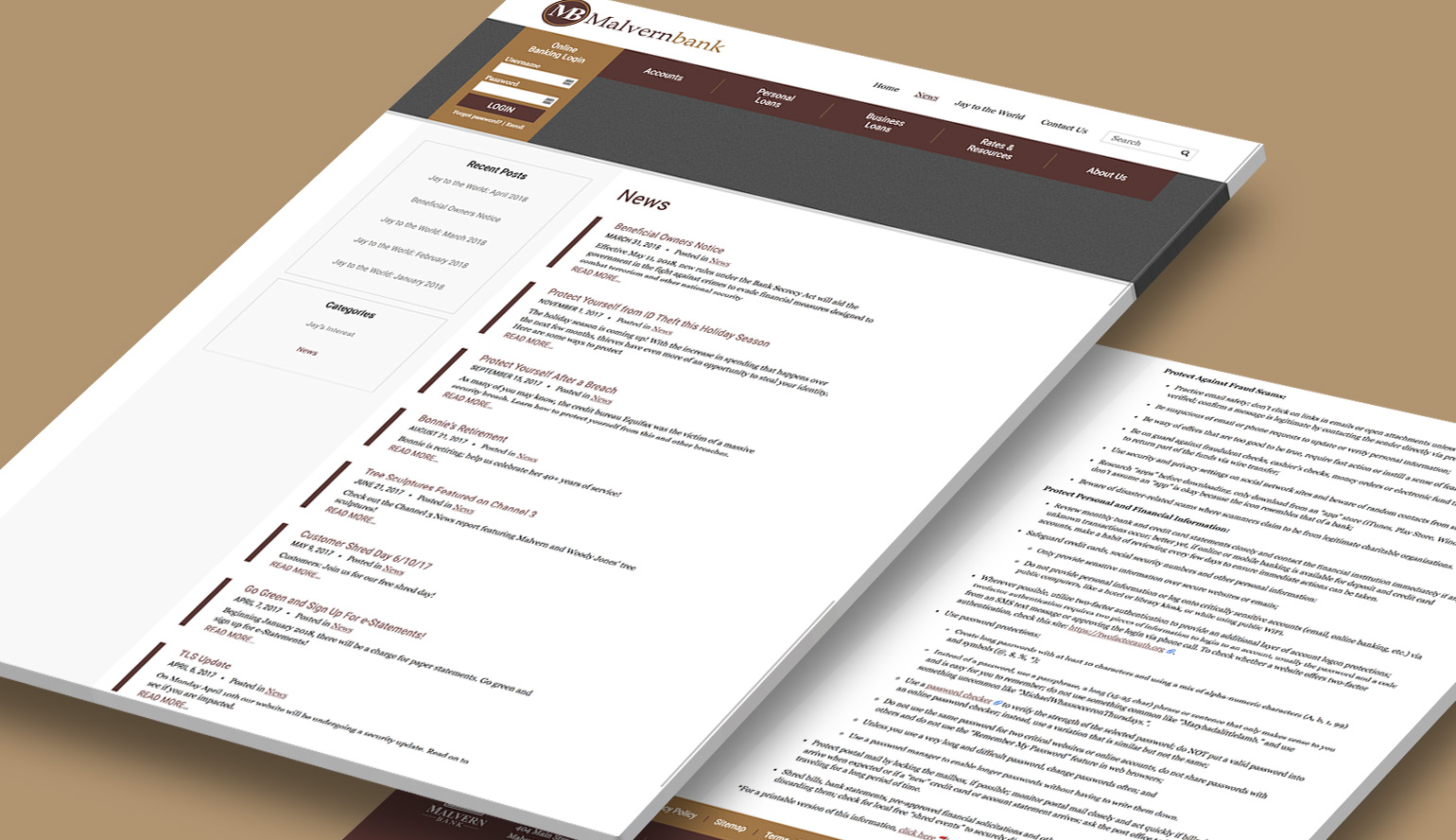 Proprietary CMS
Malvern Bank's website includes a blog that is powered by our easy-to-use CMS.