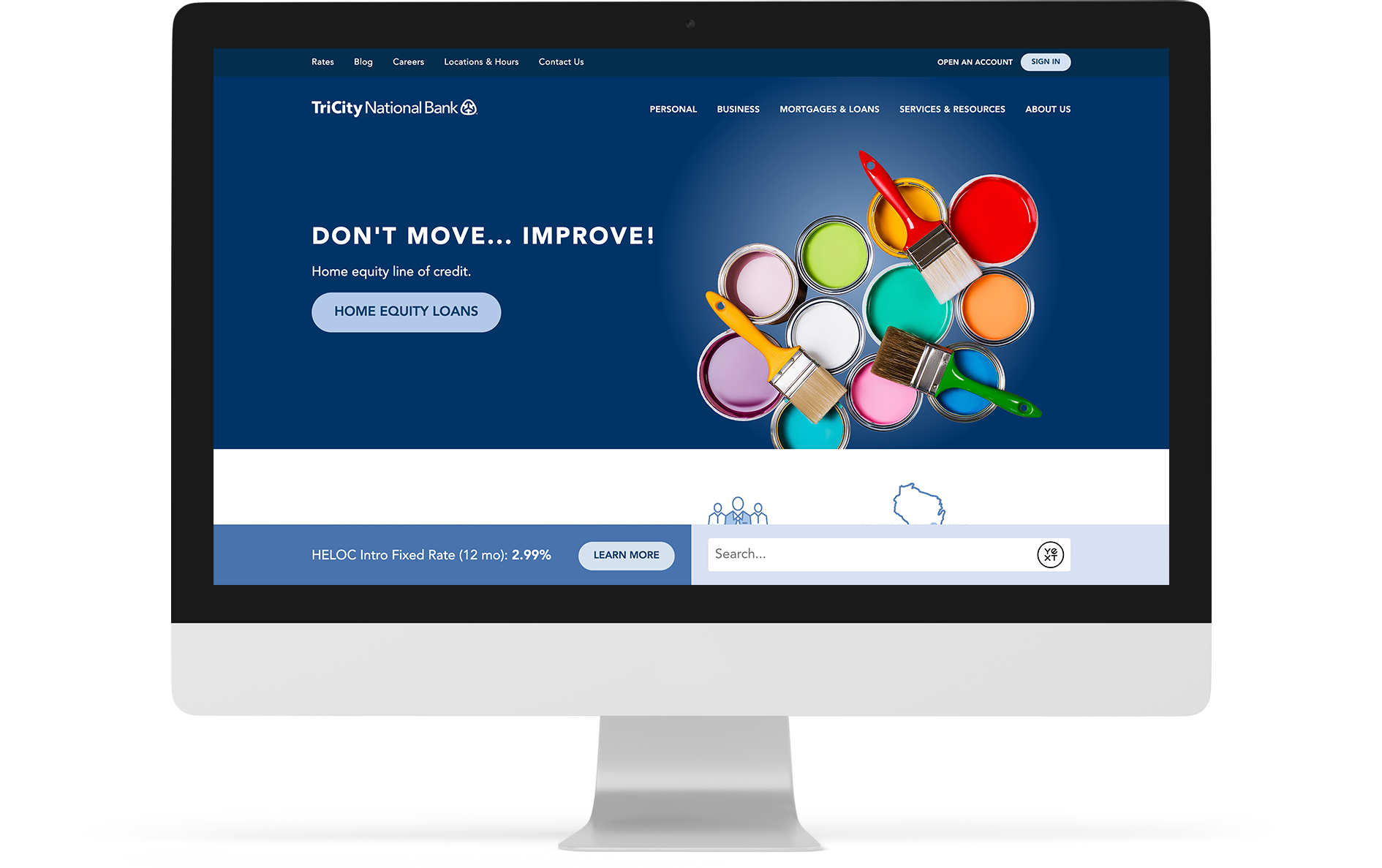 Our approach
When form and function work in close conjunction, the results are always fantastic. Not only does Tri City National Bank's new website feature a fresh design that accommodates a variety of content types, such as multicolumn indices and targeted calls to action, but also the site includes components that take their customers' online experiences to the next level.
Beyond the tools we make available through BrownBoots' easy-to-use content management system (CMS) — including a blog platform, audit tool, Rates Manager, Staff Manager and Locations Manager — the website takes advantage of an account wizard, advanced Google Analytics interactions and other third-party integrations.
A bigger bank website isn't always better, but in Tri City's case, a robust digital presence that puts customers first on every page was undeniably the right call.
Let's work together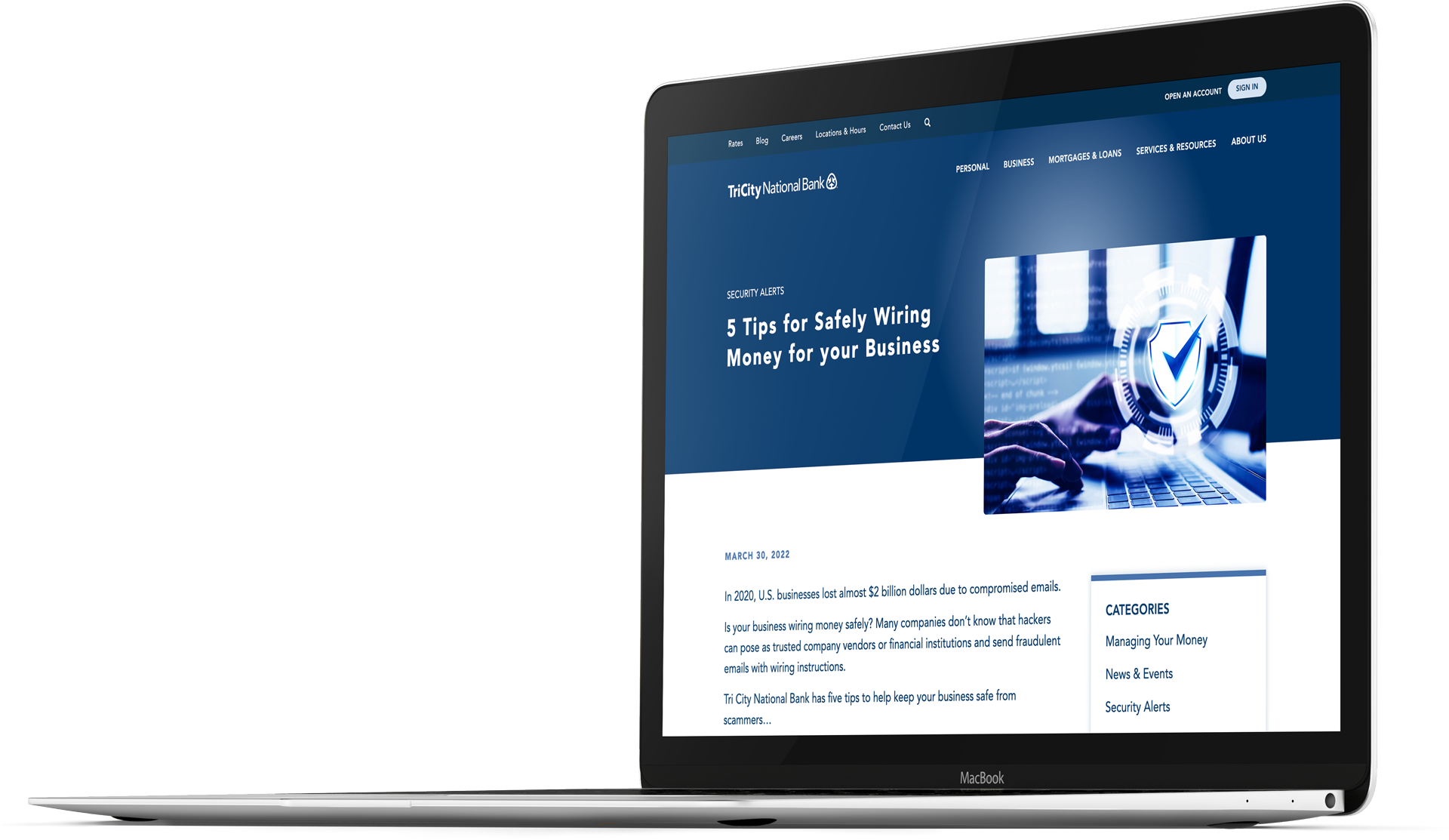 Website features
Account wizard
ADA-compliant design and code
Audit tool
Blog platform
Financial calculators
Form Manager
Proprietary CMS
Rates Manager
Responsive, mobile-friendly design
Secure web hosting
Social media integration
Staff Manager
Video embedding
Website copywriting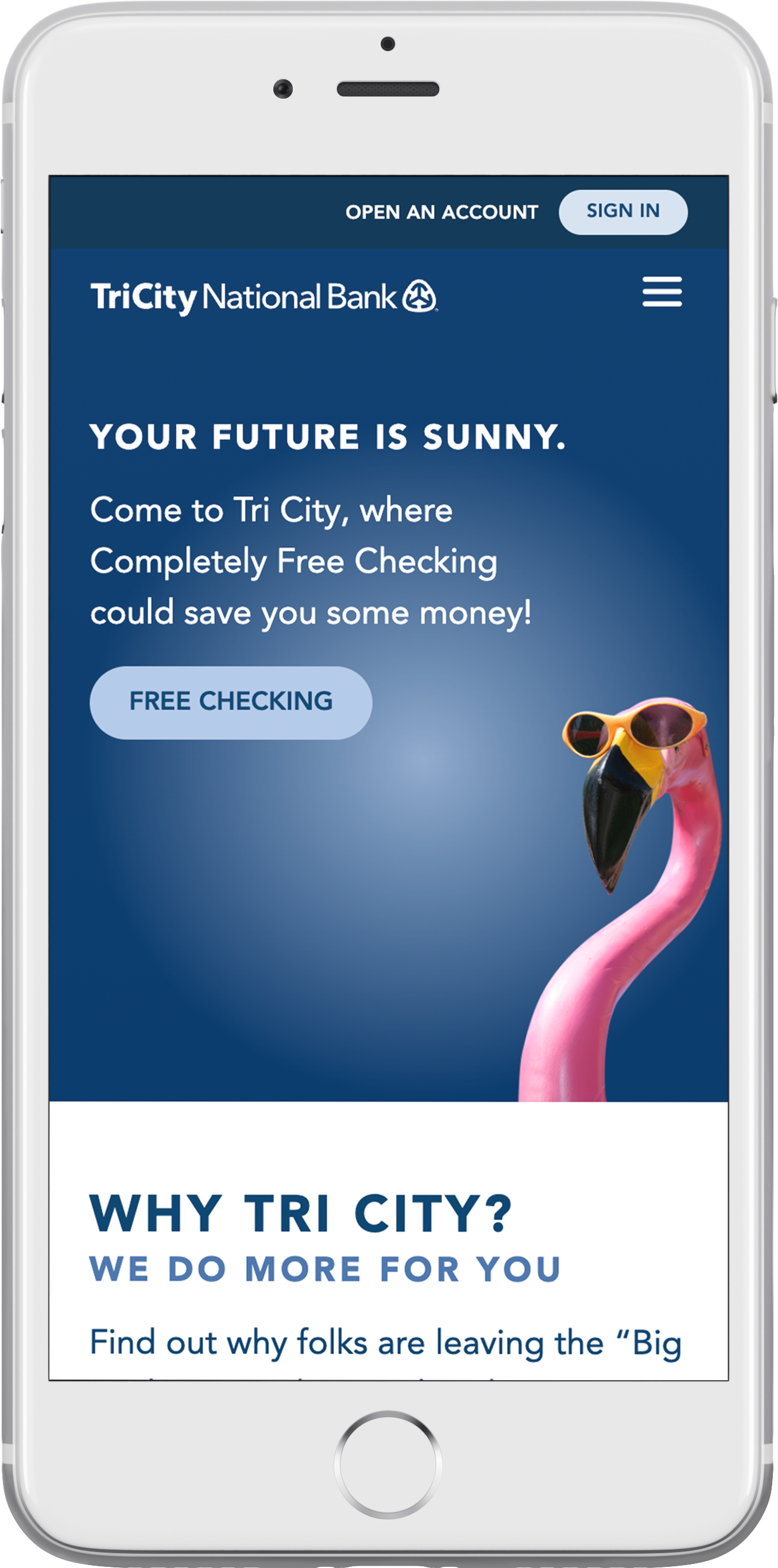 Our responsive bank websites function flawlessly on desktops, tablets and smartphones.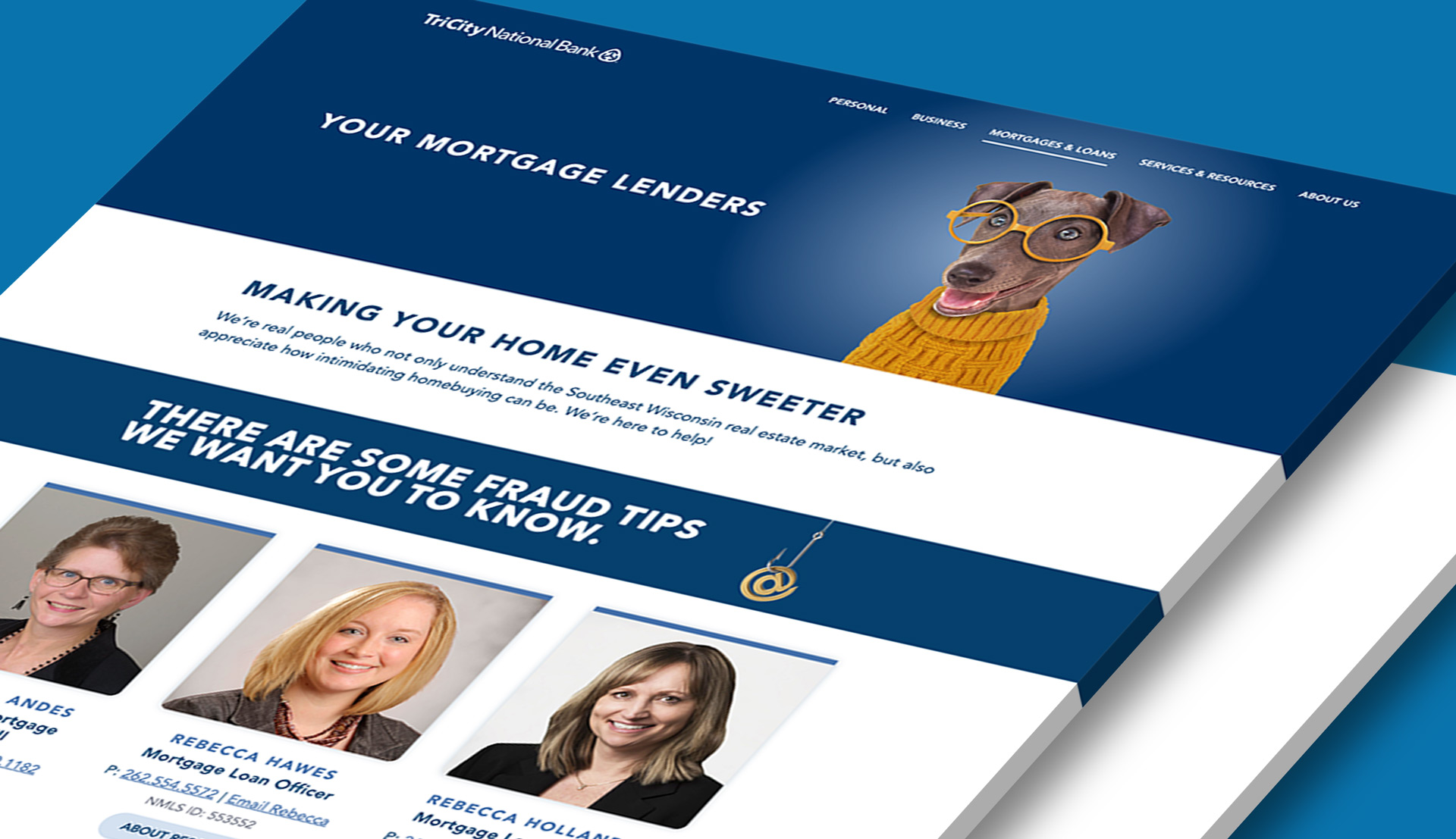 Third-party software integration
BrownBoots plays nicely with other vendors, as evidenced by the website's integration of a proprietary search application and third-party ad-delivery service.