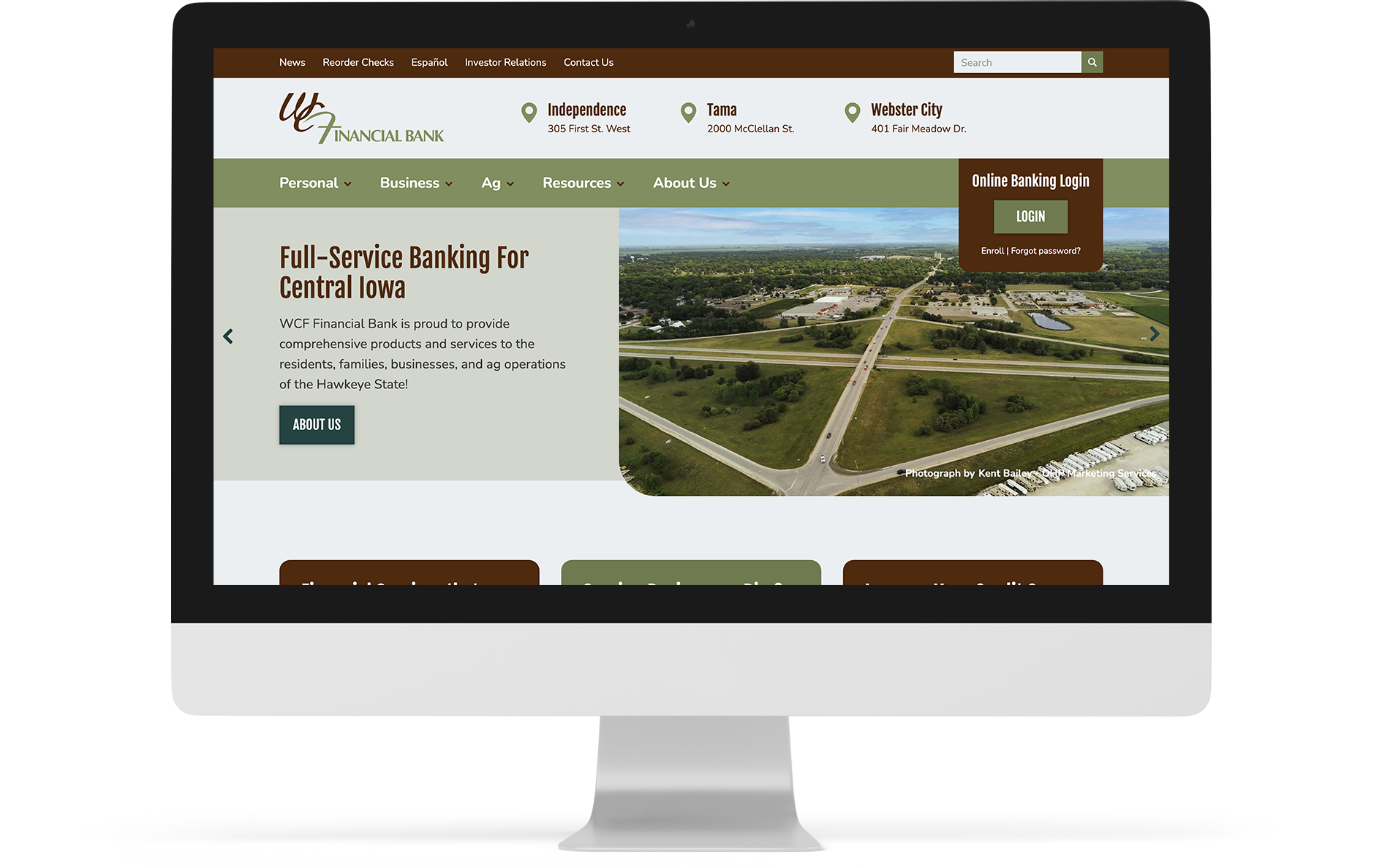 Our approach
WCF Financial Bank's website is new in just about every sense of the word.
While many newly launched websites update, tweak and otherwise repurpose elements from their old sites, we not only added a number of fresh features, but also custom-created every word of website copywriting for WCF's new site. Why? Because unlike BrownBoots, the bank's prior website vendor did not provide a content management system. As a result, the information had become outdated.
In addition to a new blog, Spanish pages with links to the English version (and vice versa), staff bios, and prominent call-to-action boxes, WCF's new site also features community-centric photography on certain pages, which display a local image based on the visitor's specific geography. The lead-generating webforms, which are managed in one place and can be easily added to any page, have already proven their worth mere days after the site launched.
Let's work together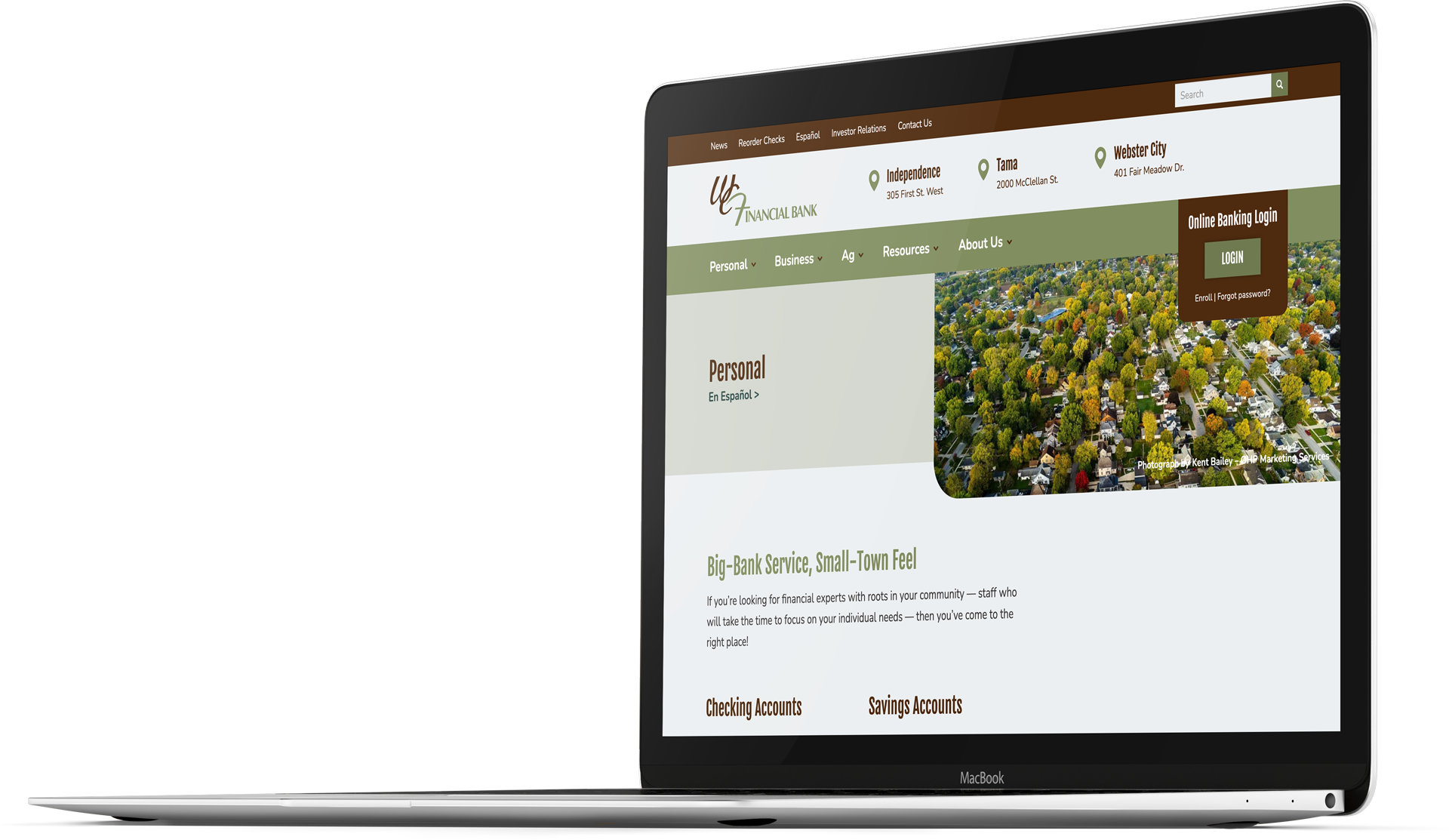 Website features
ADA compliance
Blog / social media integration
Financial calculators
Responsive bank website design
Secure web hosting
Simple CMS
Staff manager tool
Video integration
Webform builder tool
Website copywriting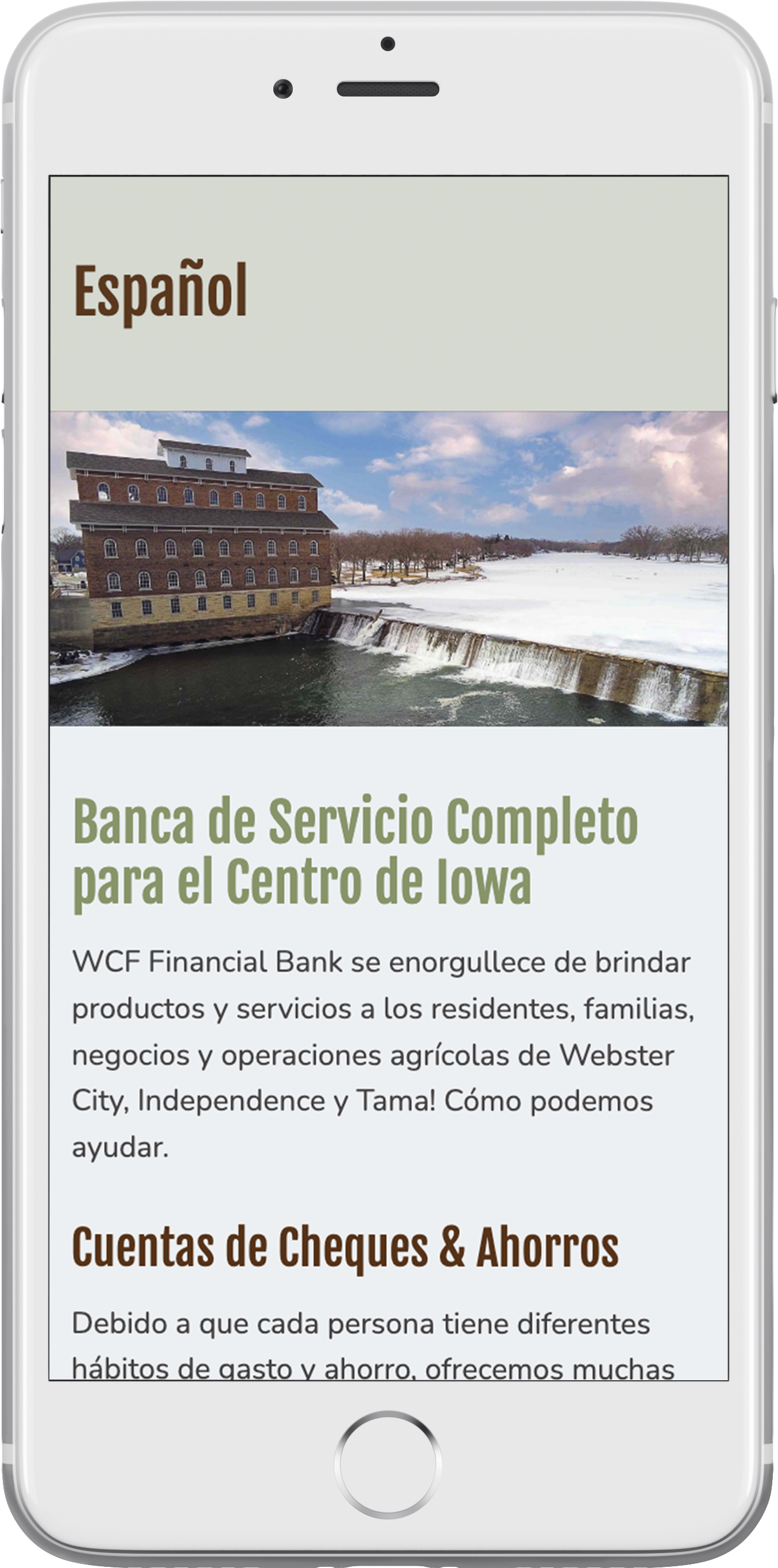 BrownBoots' responsive bank websites function flawlessly on desktops, tablets and smartphones.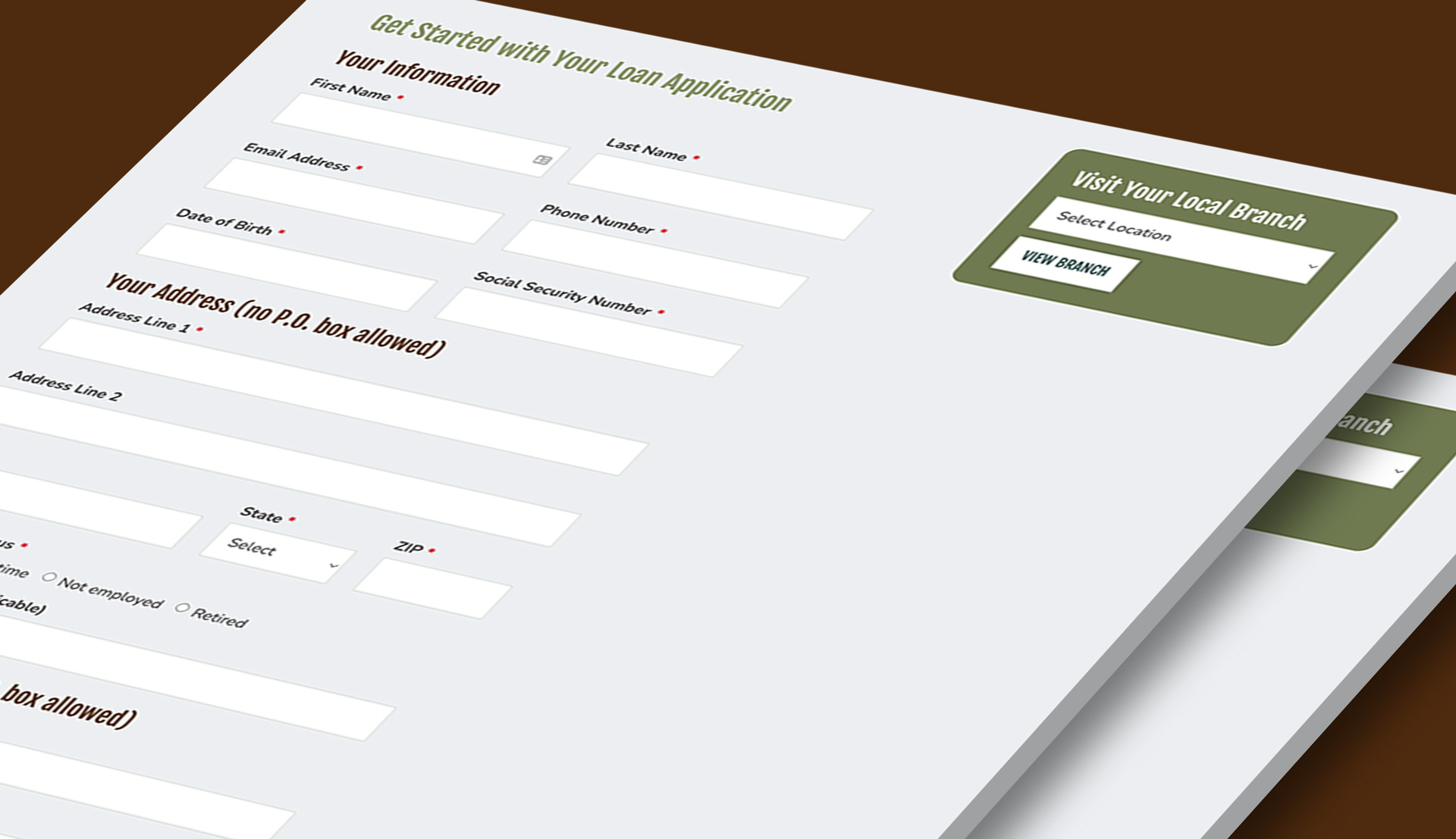 Lead-generating Form
Product and service subpages include embedded lead-generating webforms for prospective customers to get the ball rolling.
Let's get results
Have a question? Ready to get started? Fill out the quick form, and we'll get back to you as soon as possible.
Prefer the phone? Give us a call at (920) 906-9175.