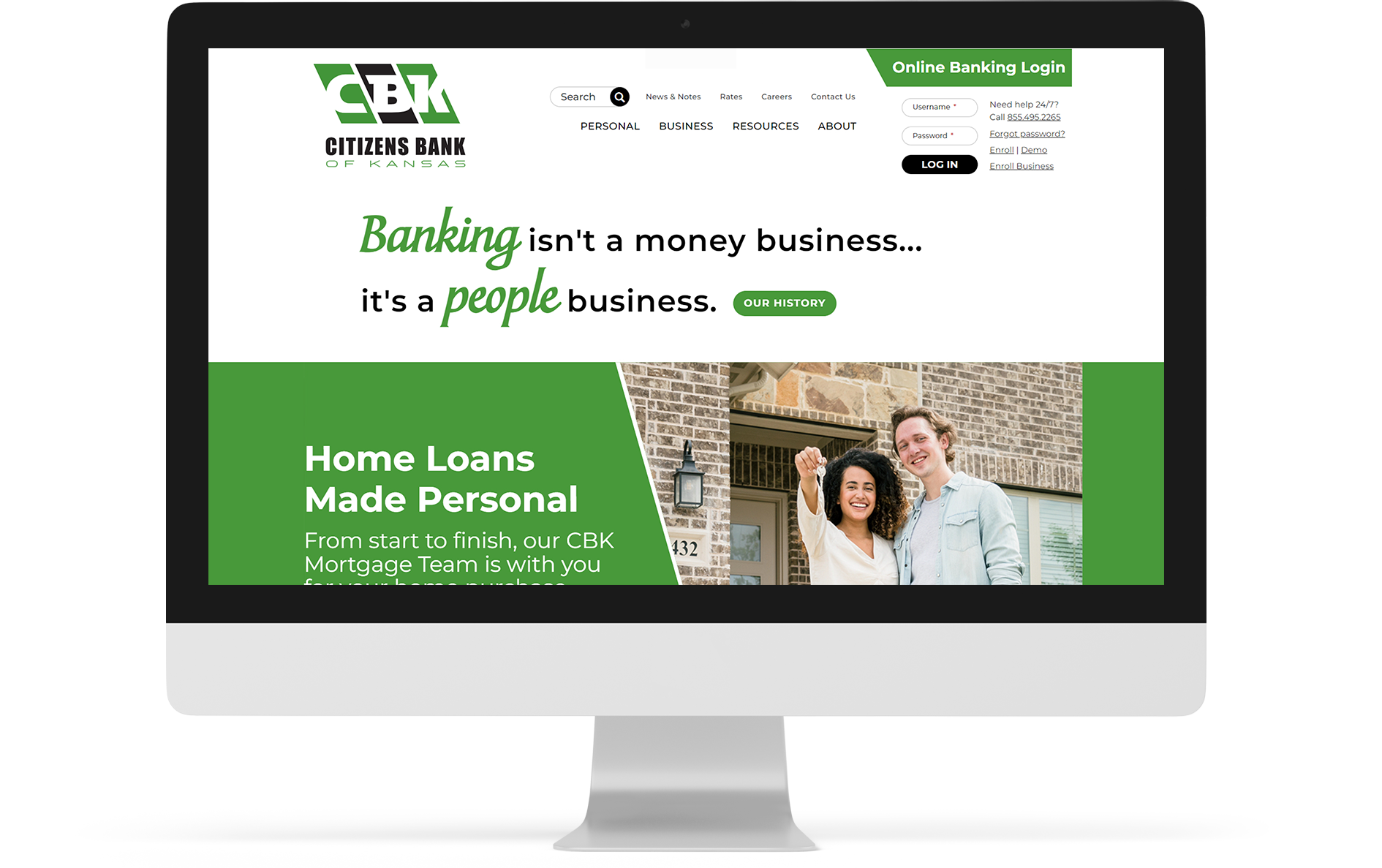 Our approach
"We're not in Kansas anymore" — which is a bit sad since we had a blast building a brand-new website for Citizens Bank of Kansas.
Of course, our spirits are buoyed by the fact that the site turned out beautiful to behold and intuitive to use. Easily managed via BrownBoots' ever-evolving content management system (CMS), citizensbankofkansas.com features a fine balance of tools for the bank's customers, such as a product wizard and clear calls to action, as well as handy back-end applications for website administrators, including those specifically designed to manage rates, forms, staff and testimonials. Beyond the finished product, we also enjoyed a wonderful working relationship with the bank, communicating regularly and moving through approval processes swiftly since our goals were aligned all throughout.
Even though this project is behind us, we look forward to working with Citizens Bank of Kansas to keep their site in optimal condition for years to come. Between that partnership and the prospect of working with other Kansas financials eager to upgrade to a custom BrownBoots bank website, it seems we aren't leaving the state any time soon, after all!
Let's work together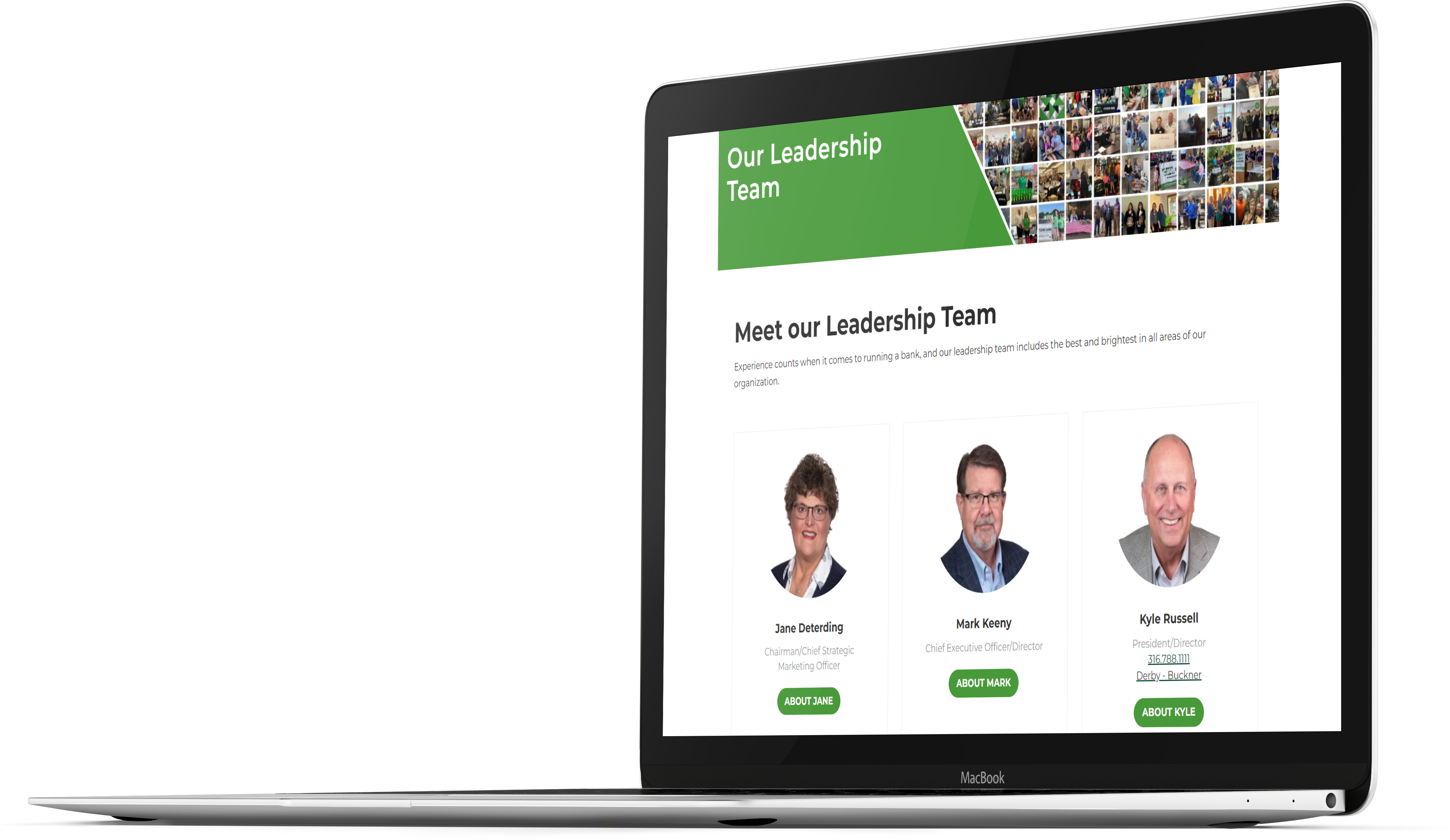 Website features
Account wizard
ADA-compliant design and code
Audit tool
Blog platform
Financial calculators
Form Manager
Proprietary CMS
Rates Manager
Responsive, mobile-friendly design
Secure web hosting
Social media integration
Staff Manager
Video embedding
Website copywriting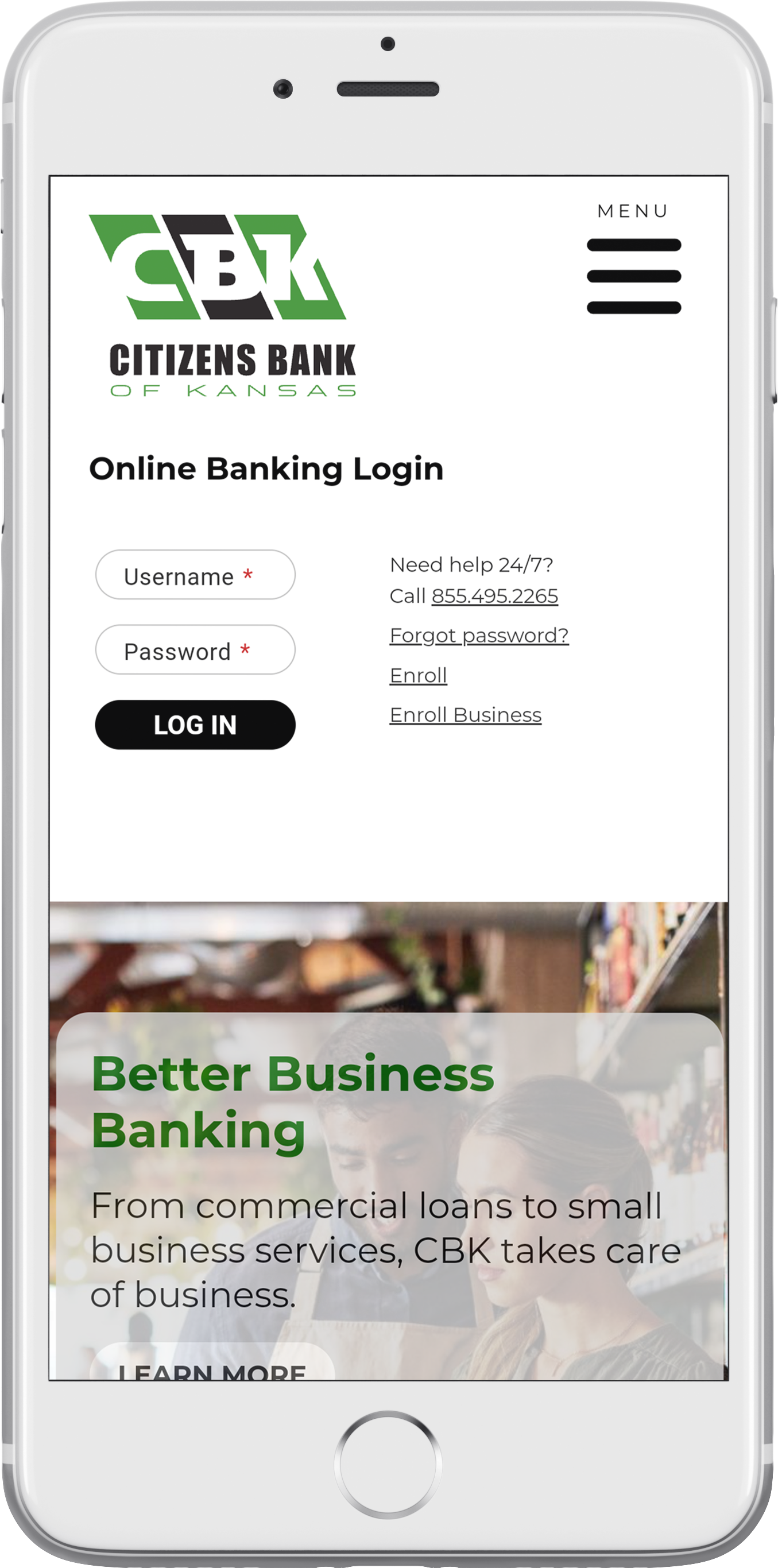 Our responsive bank websites function flawlessly on desktops, tablets and phones.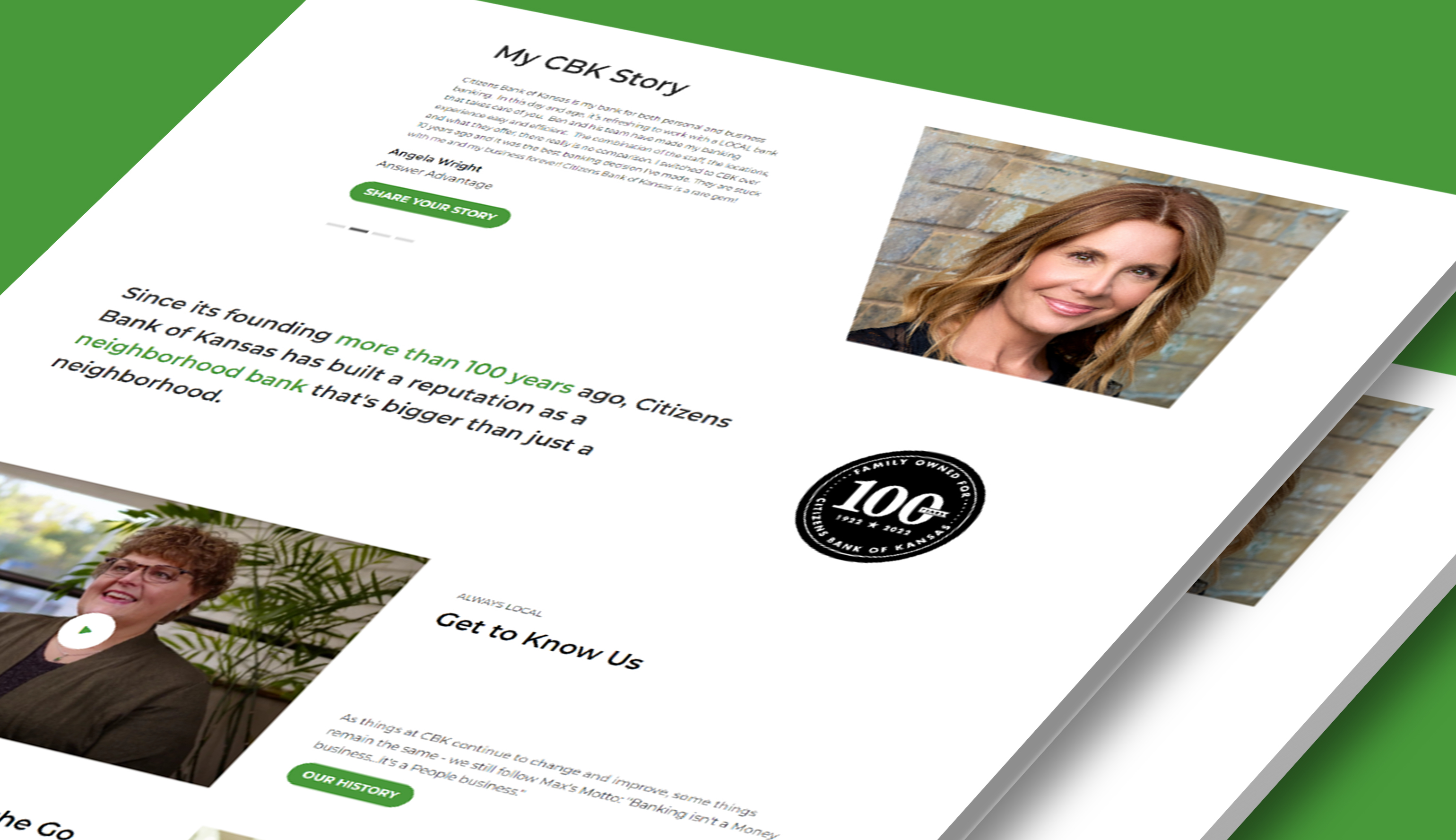 Customer testimonials
By using the versatile block element in our CMS, individual testimonials can be created once and then added to all relevant pages.