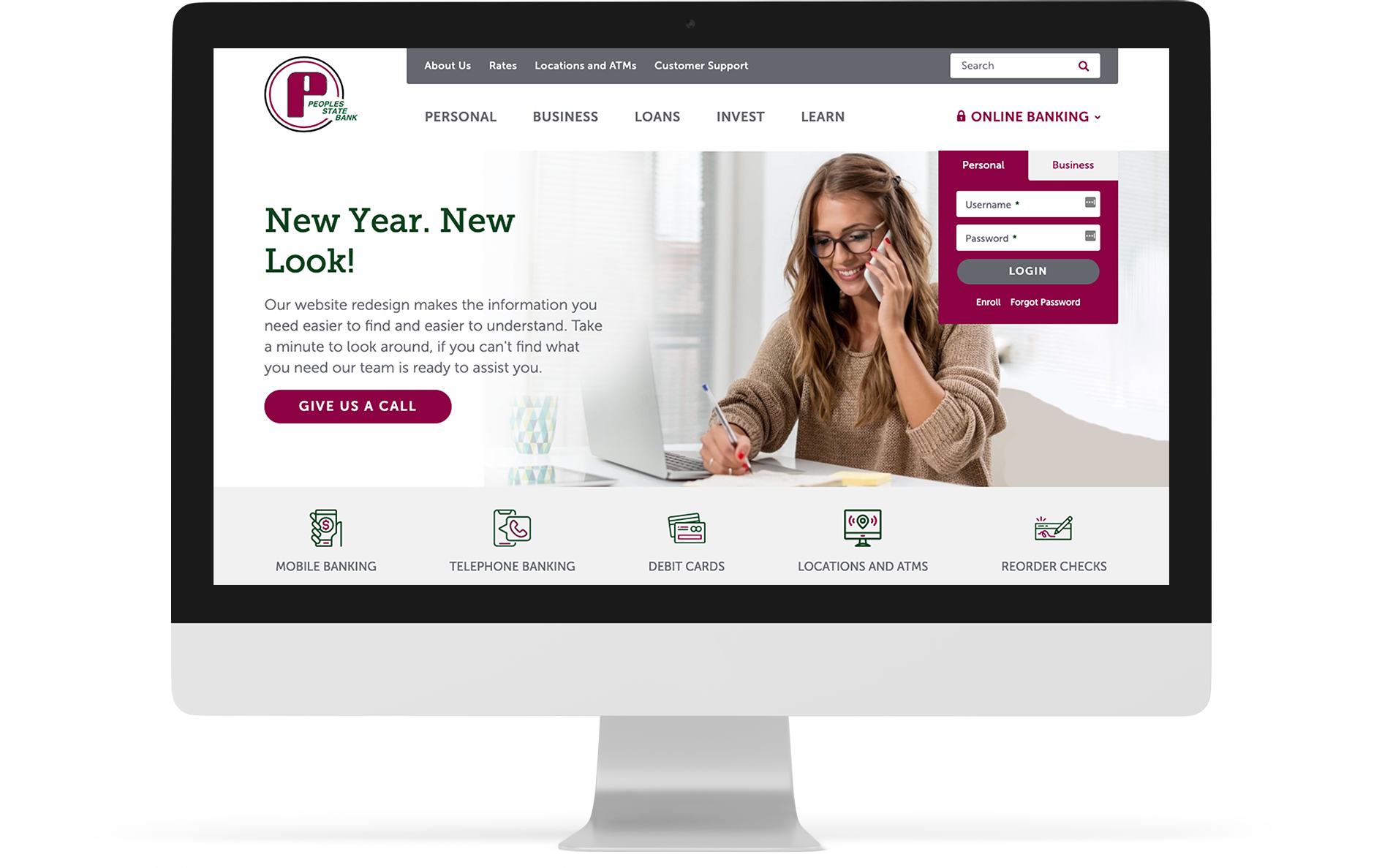 Our approach
Even straightforward bank websites can hide a surprise or two.
In addition to incorporating the functionality bank customers demand (e.g. mobile-friendly design, how-to videos, financial calculators) as well as the features that make managing the site a snap (e.g. simple CMS with webform builder and easy-update rates tool), we included some extra customization to ensure peoplesfinancial.com stands out for the right reasons.
The interface on the Locations & ATMs page allows visitors to choose between an alphabetized list of destinations and a Google Maps inlay with clickable pinpoints. Both lead to individual branch pages that are sure to please people with a plethora of location-specific information while also serving up search-engine optimized content for web-crawling bots. A password-protected portal for members of the Board of Directors adds even more utility to Peoples' online communications.
Let's work together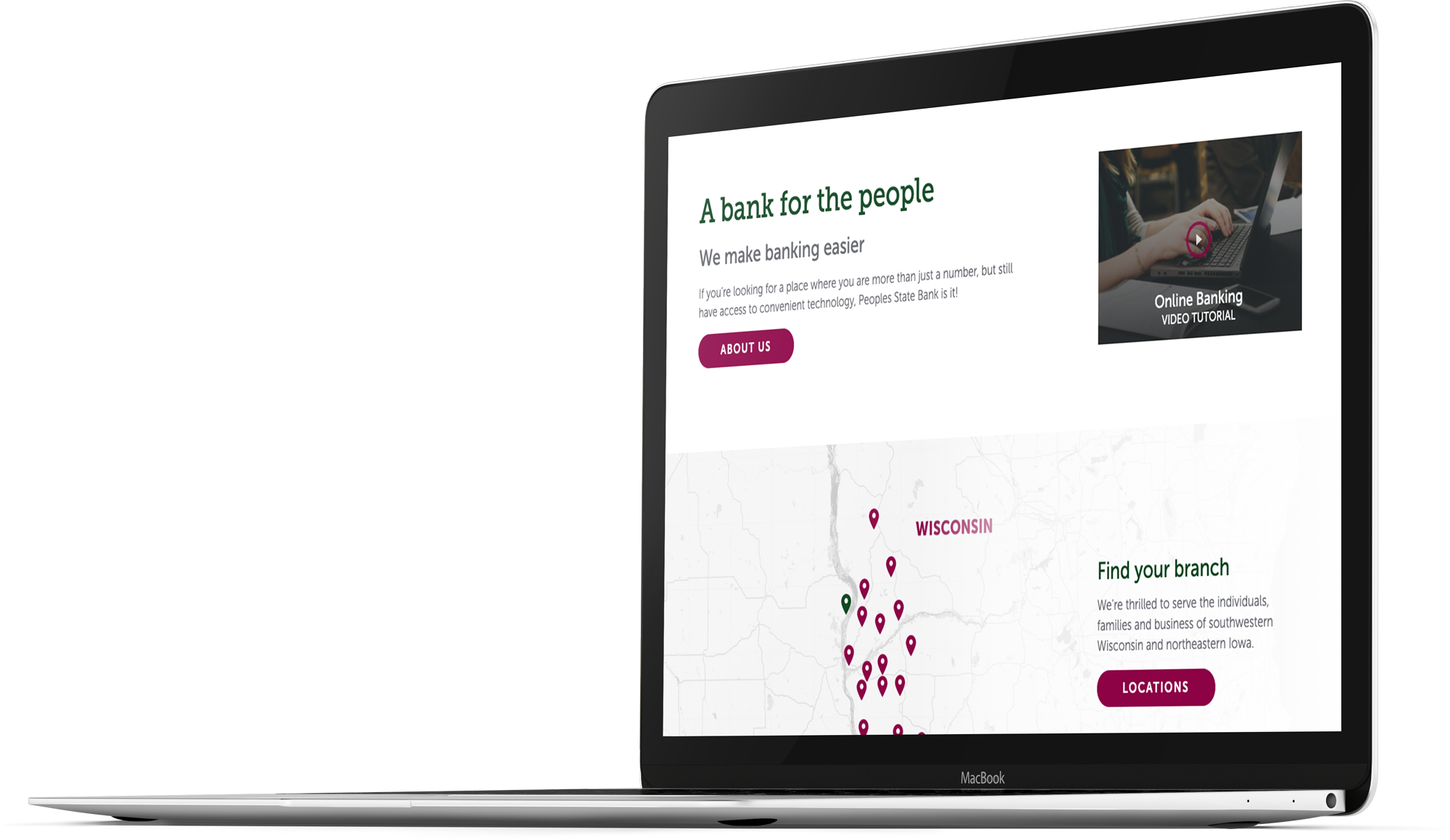 Website features
ADA compliance
Custom graphics
Easy-update rates tool
Financial calculators
Photo editing
Responsive bank website design
Secure web hosting
Simple CMS
Video integration
Webform builder tool
Website audit reporting tool
Website copywriting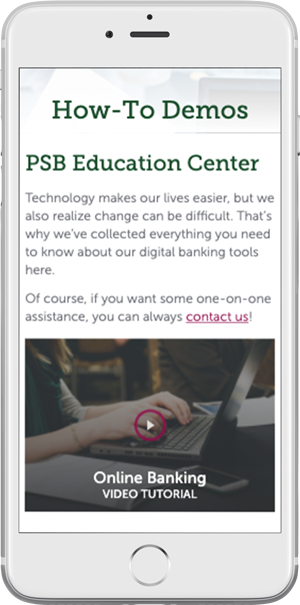 BrownBoots' responsive bank websites function flawlessly and look fantastic on desktops, tablets and smartphones.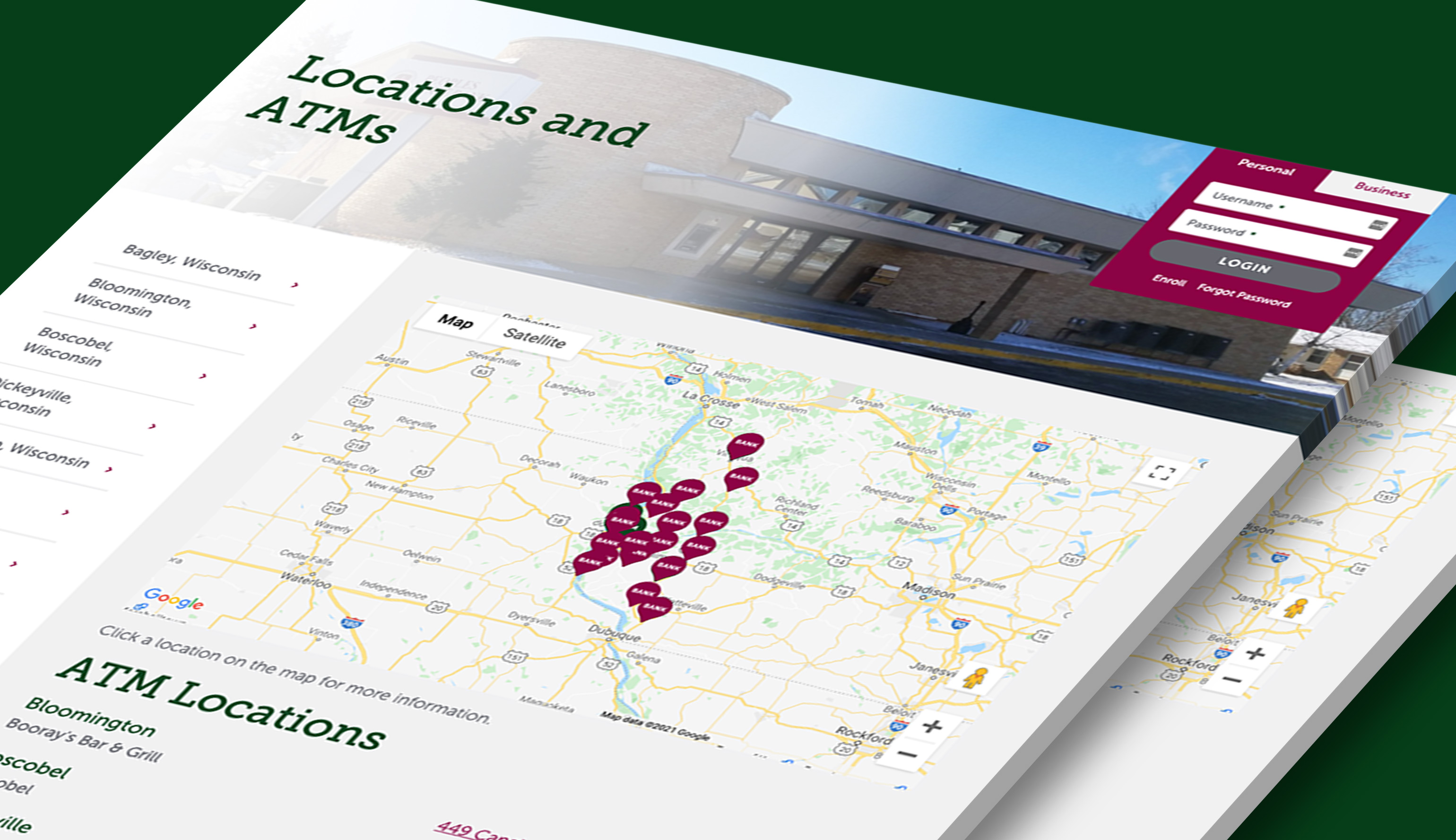 Custom Locations Page
While every BrownBoots bank website includes an easy-upload tool for populating branch pages, the Peoples State Bank website's Locations page includes extra functionality.
Let's get results
Have a question? Ready to get started? Fill out the quick form, and we'll get back to you as soon as possible.
Prefer the phone? Give us a call at (920) 906-9175.