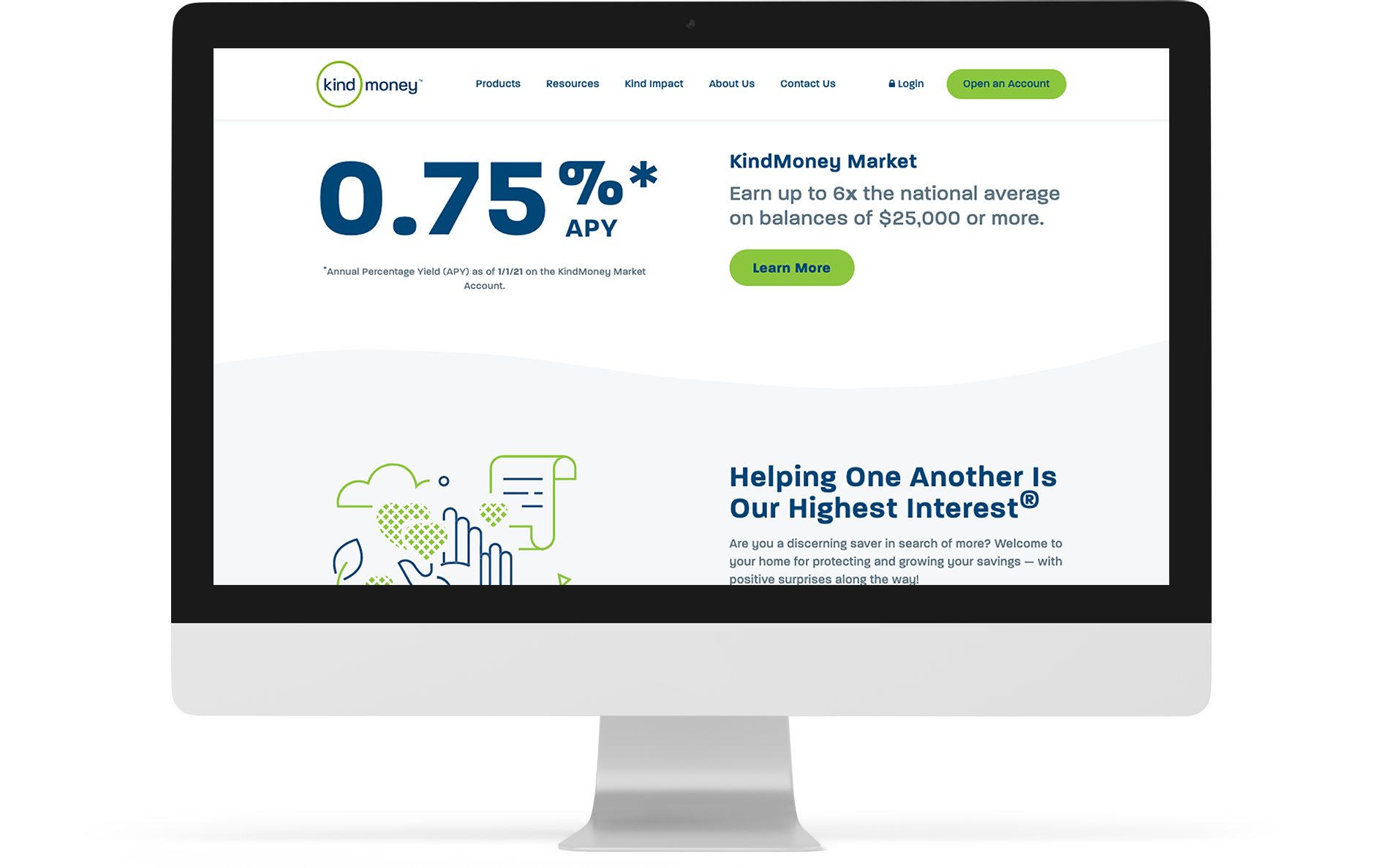 Our approach
Helping one another is KindMoney's highest interest, so we were eager to help this new online bank brand put its best foot forward.
KindMoney, a web-based financial institution that takes a principled approach to banking to make a positive impact on the world, speaks to a niche audience. Therefore, it was important for BrownBoots to ensure the visuals, text and technology all worked together to convey KindMoney's compassionate mission.
In addition to our usual touches — responsive web design, website copywriting services, and the integration of our proprietary CMS equipped with an audit tool, Form Manager and Rates Manager — KindMoney's debut website also features a "Kindometer" to track donated service hours and a custom-built rates comparison calculator. The result is a bank website with both heft and heart.
Let's work together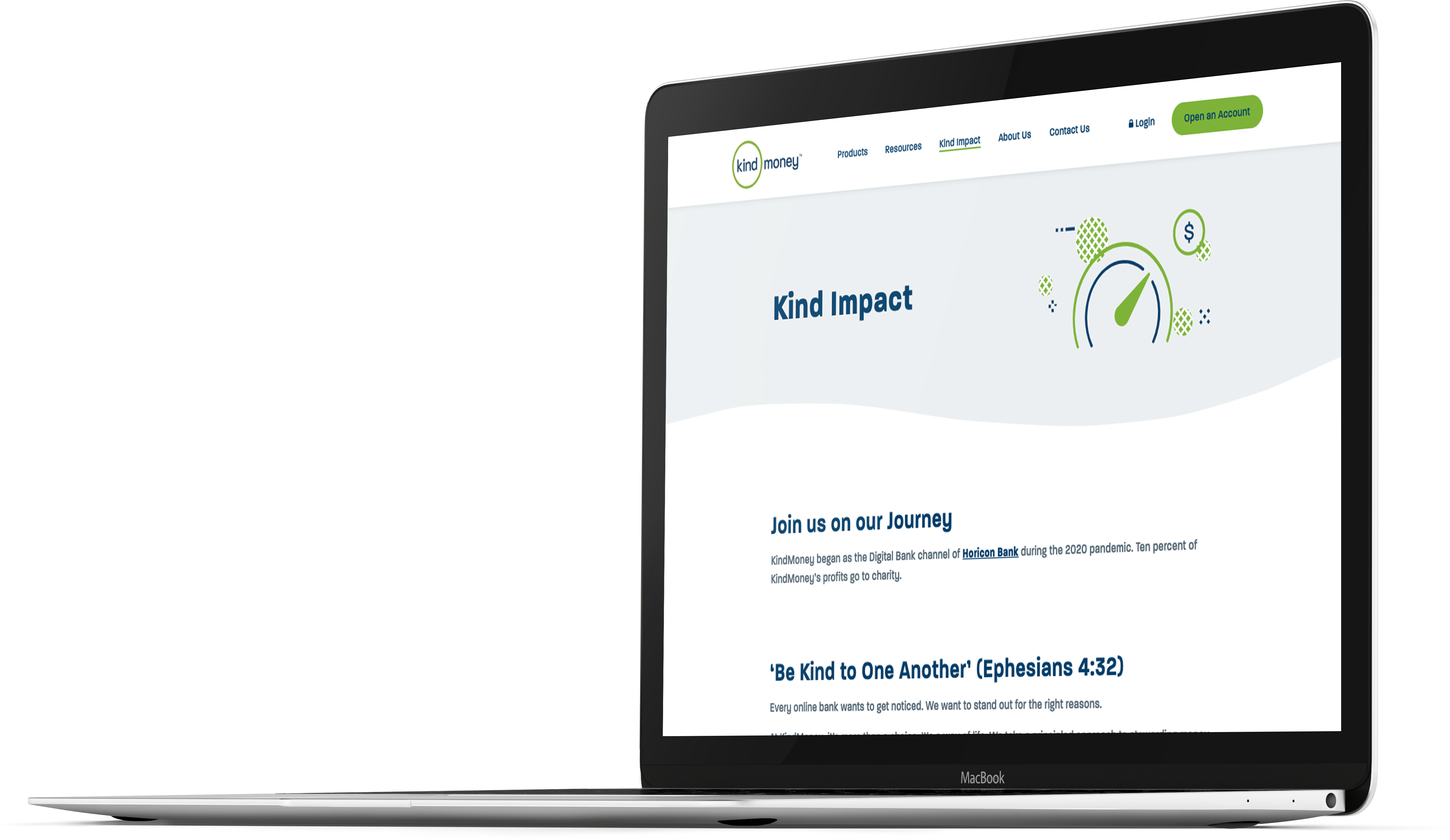 Website features
ADA-compliant design and code
Audit tool
Custom graphics
Financial calculators
Form Managerl
Responsive, mobile-friendly design
Proprietary CMS
Rates Manager
Secure web hosting
Website copywriting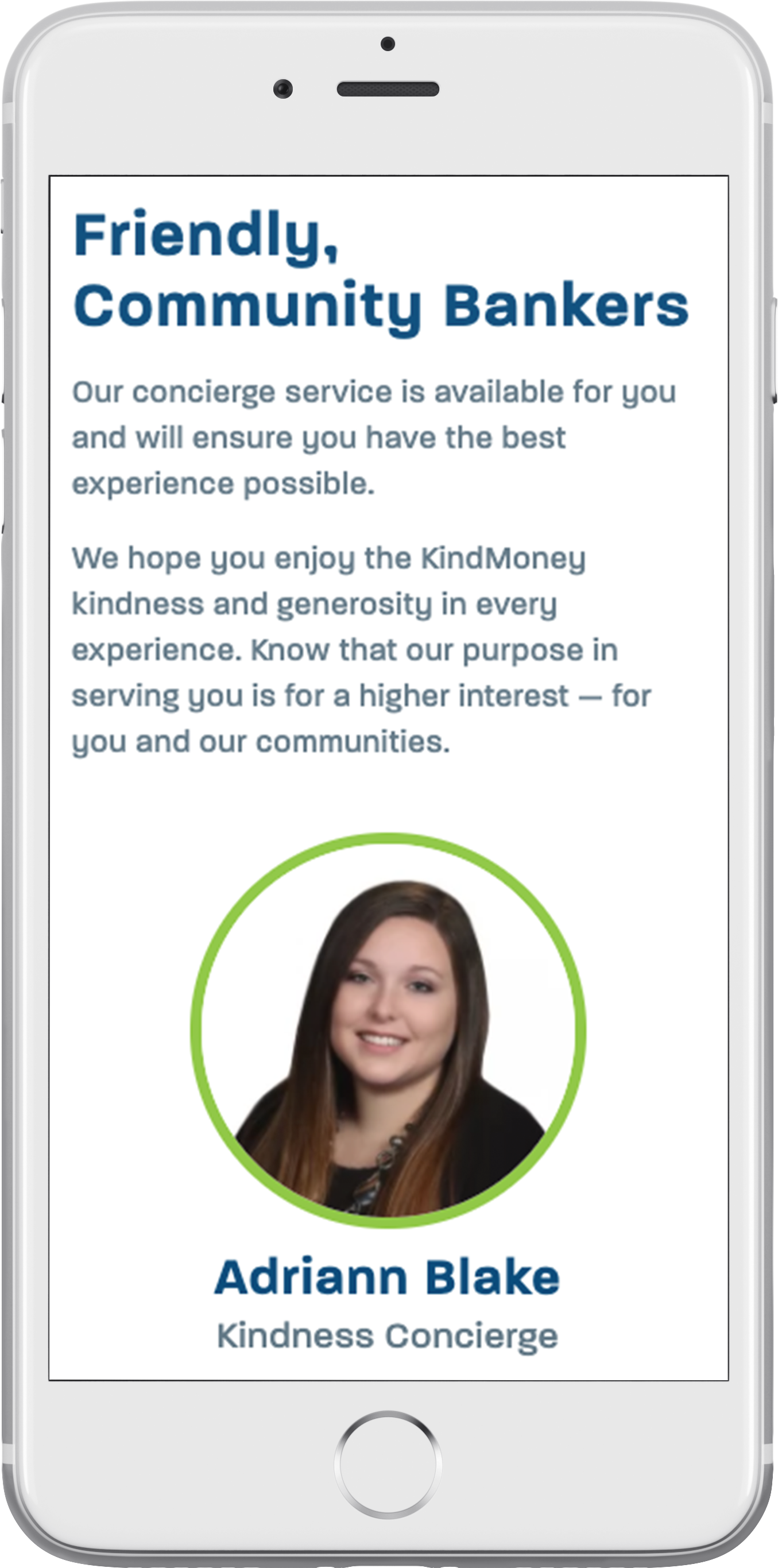 BrownBoots' responsive bank websites look and function flawlessly on desktop, tablet and smartphone screens.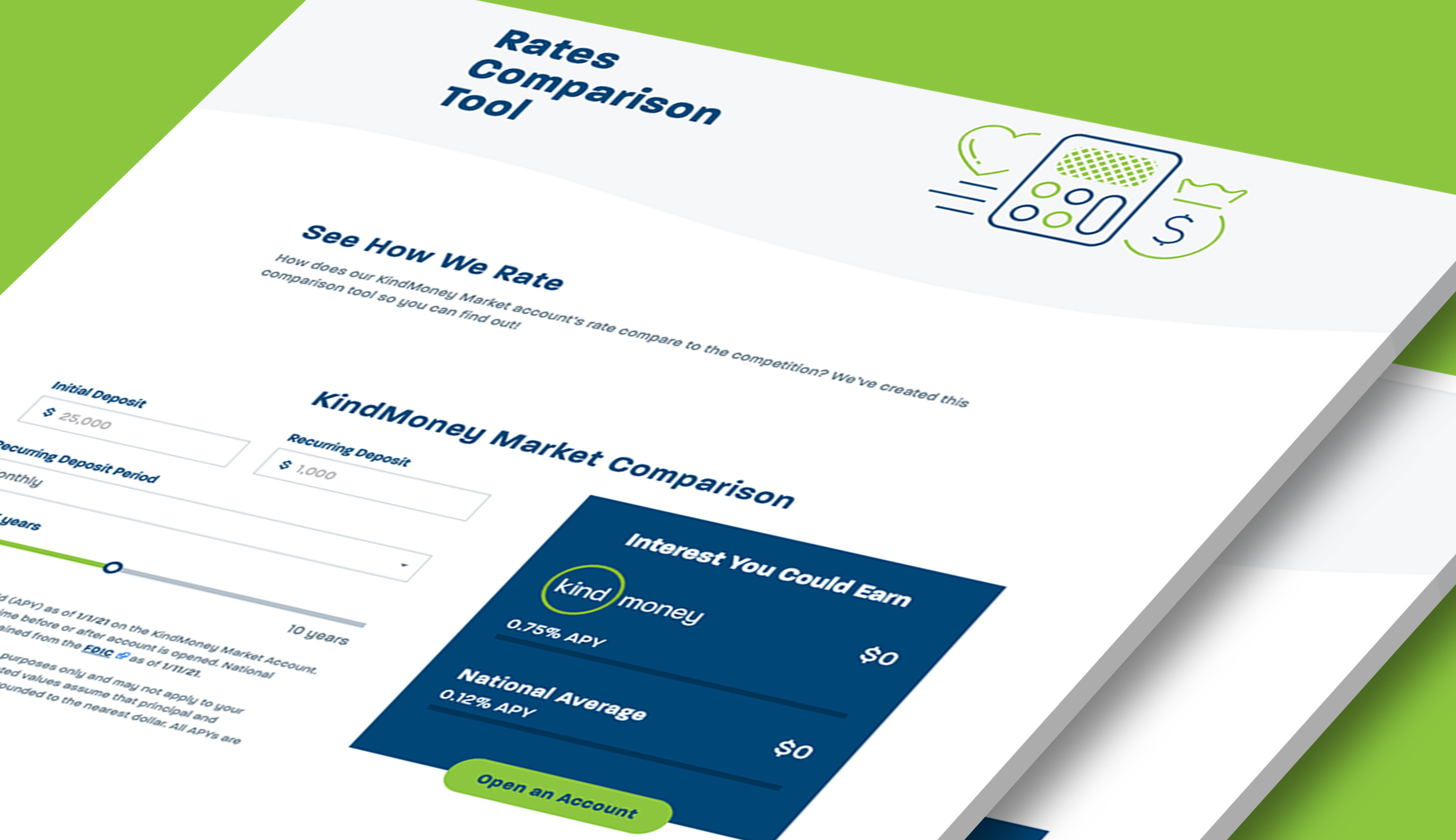 Rates-Comparison Tool
Because KindMoney is competing on a national level, we designed and developed a custom rates-comparison calculator.
Let's get results
Have a question? Ready to get started? Fill out the quick form, and we'll get back to you as soon as possible.
Prefer the phone? Give us a call at (920) 906-9175.