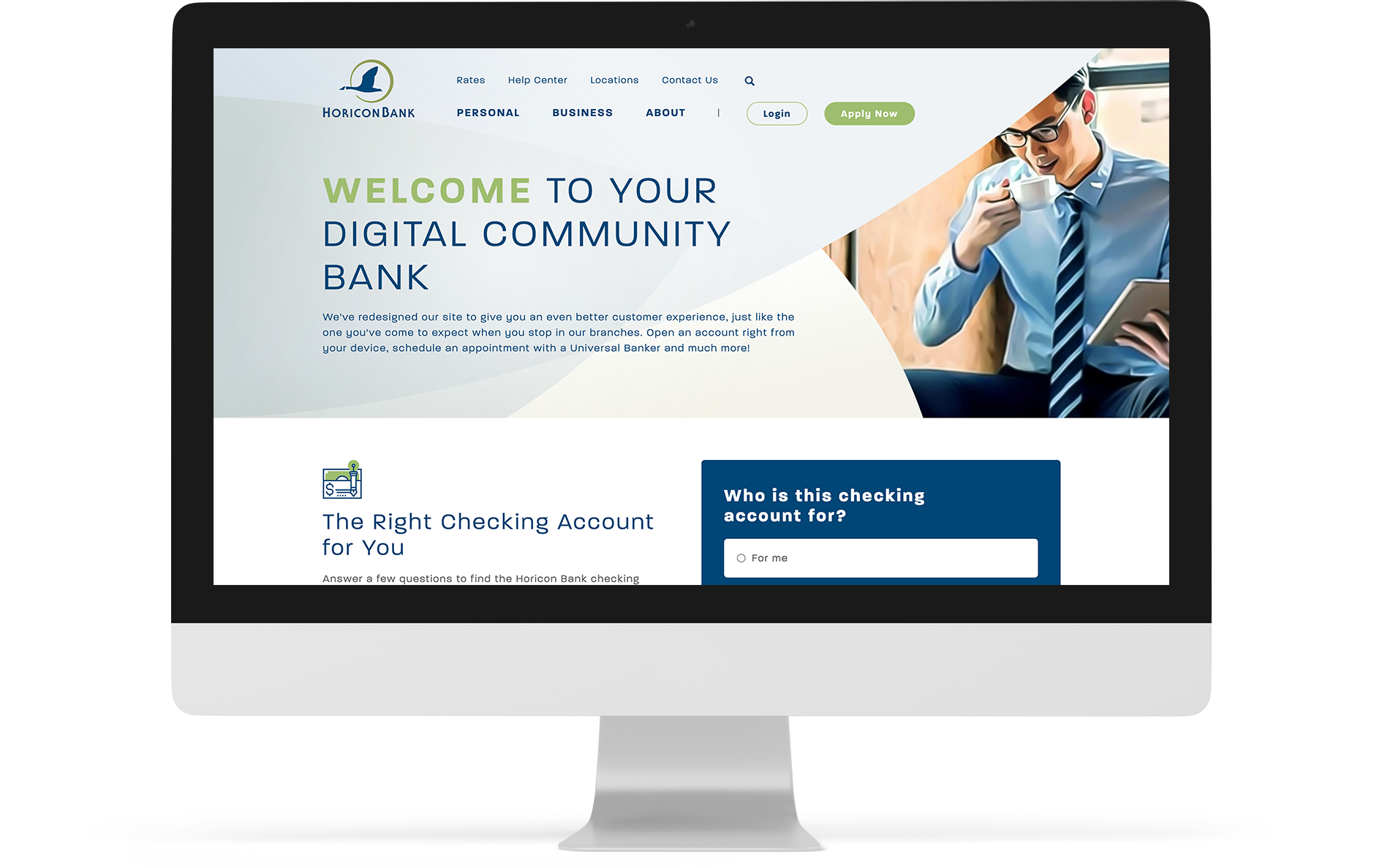 Our approach
Horicon Bank came to us with a clear vision for their new website.
Since we had worked with them for a long time — including launching their prior award-winning website in 2014 — coming together as partners came naturally. Combining the client's goals and ideas with our expertise and proven four-phase approach to bank website projects resulted in not only a smooth process, but also an exceptional website that builds on the success of its predecessor.
To make Horiconbank.com worthy of a truly digital community bank, we created product pages that could serve as standalone landing pages for the bank's digital marketing efforts. Prominent calls to action, including an Apply Now button in the header that connects to a hub of online applications, make the new Horiconbank.com a website primed to convert. An account wizard and online appointment scheduler add another level of interactivity to a bank website designed to succeed at launch and for years to come.
Let's work together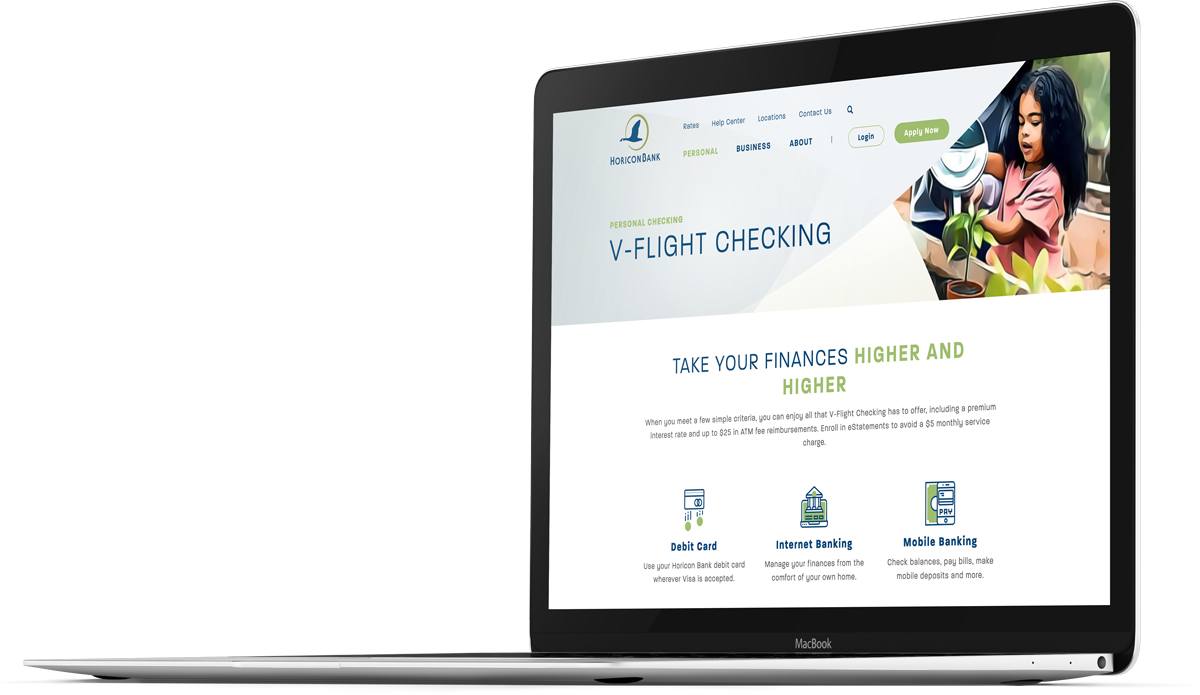 Website features
Account wizard
ADA-compliant design and code
Blog platform
Financial calculators
Form Manager
Online scheduler integration
Proprietary CMS
Rates Manager
Responsive, mobile-friendly design
Secure web hosting
Social media integration
Staff Manager
Website copywriting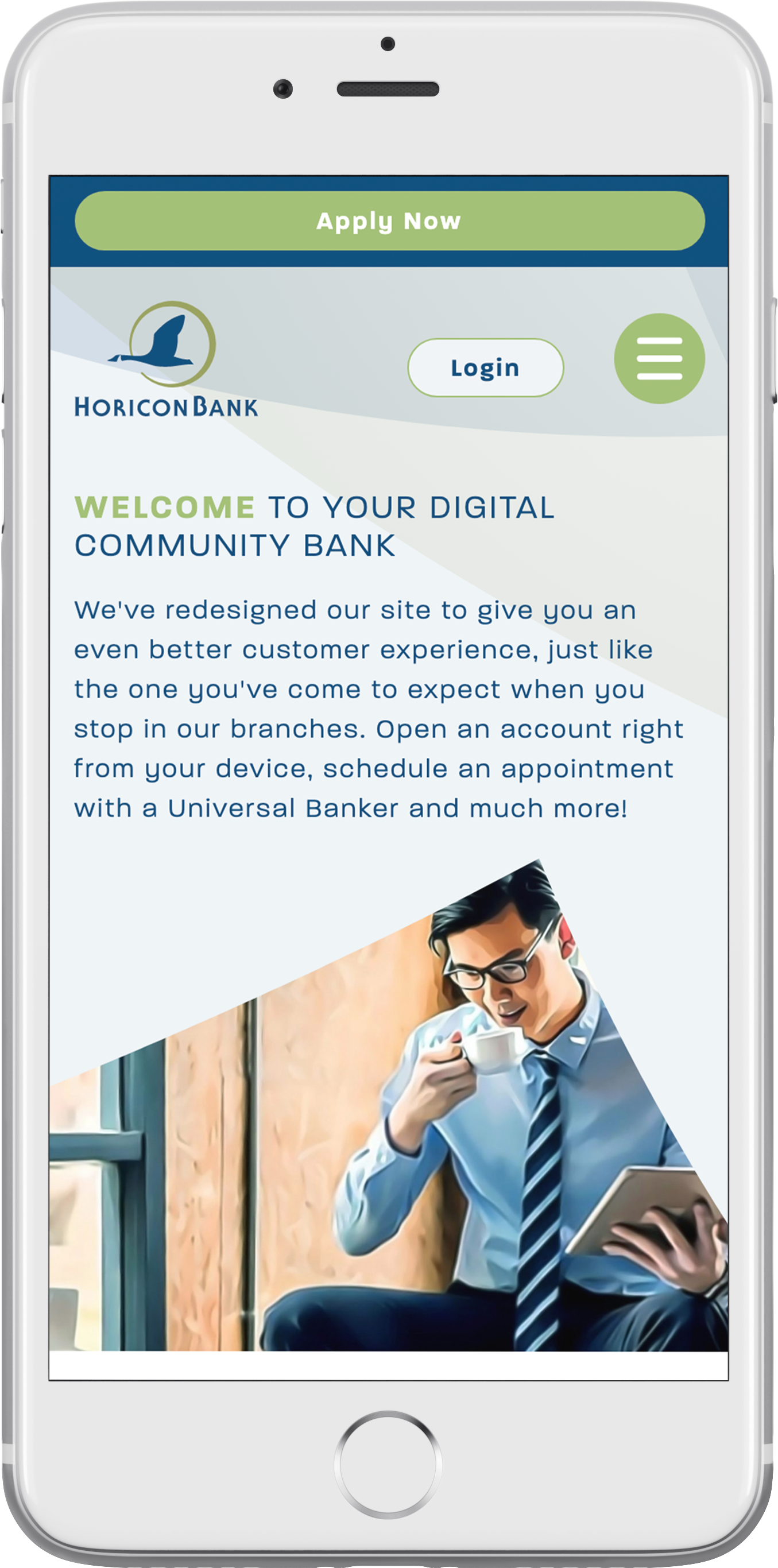 All BrownBoots' responsive bank websites look and function flawlessly on desktops, tablets and mobile devices.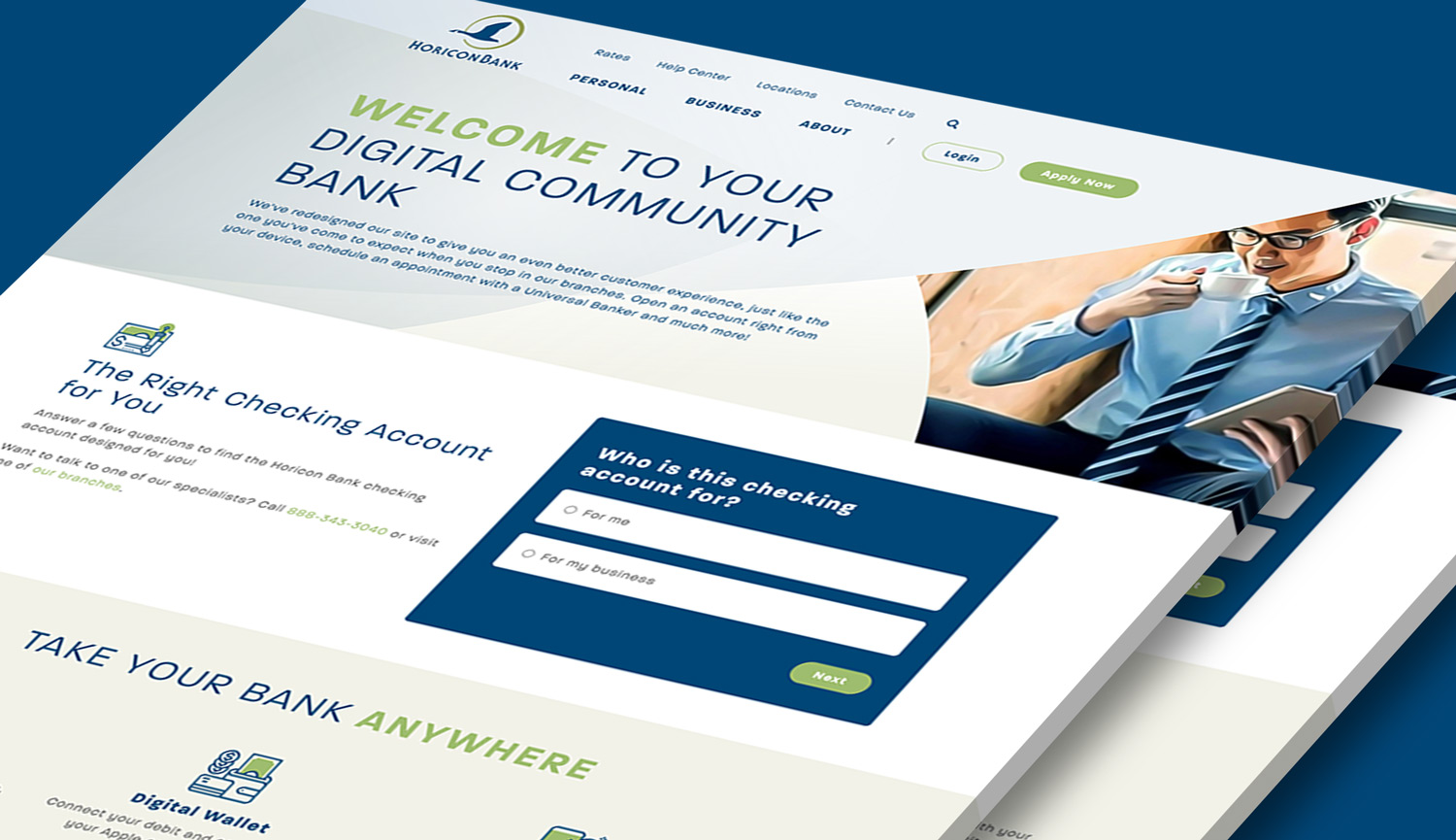 Account Wizard
Wizards are ideal for guiding customers through a series of simple questions to suggest the best account, product or service for their unique situation.