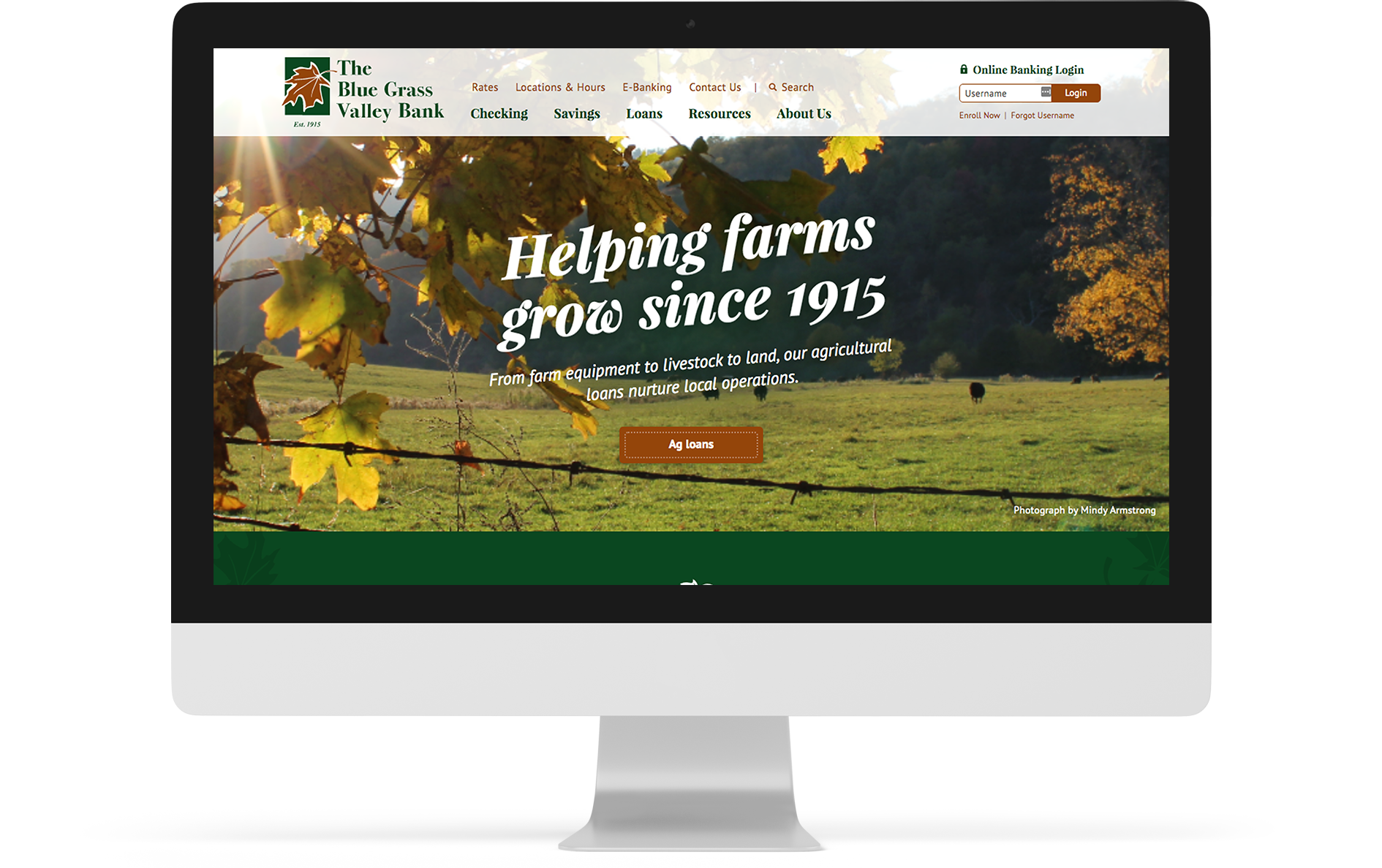 Our approach
Every bank deserves an engaging, effective website — even smaller financials with no dedicated marketing positions.
BrownBoots was happy to take on the brunt of planning and project management for The Blue Grass Valley Bank's website redesign. We listened to the client to discover their brand and determine which tone was most appropriate, both in terms of words and imagery.
The Blue Grass Valley Bank's two branches provide personalized, local service to Virginia and West Virginia, and now their online branch delivers the same people-centric approach. In terms of functionality, the fully responsive, ADA-compliant website would be worthy of any national bank, but the hometown feel and natural beauty belongs, heart and soul, to "the best little bank in the Virginias."
Let's work together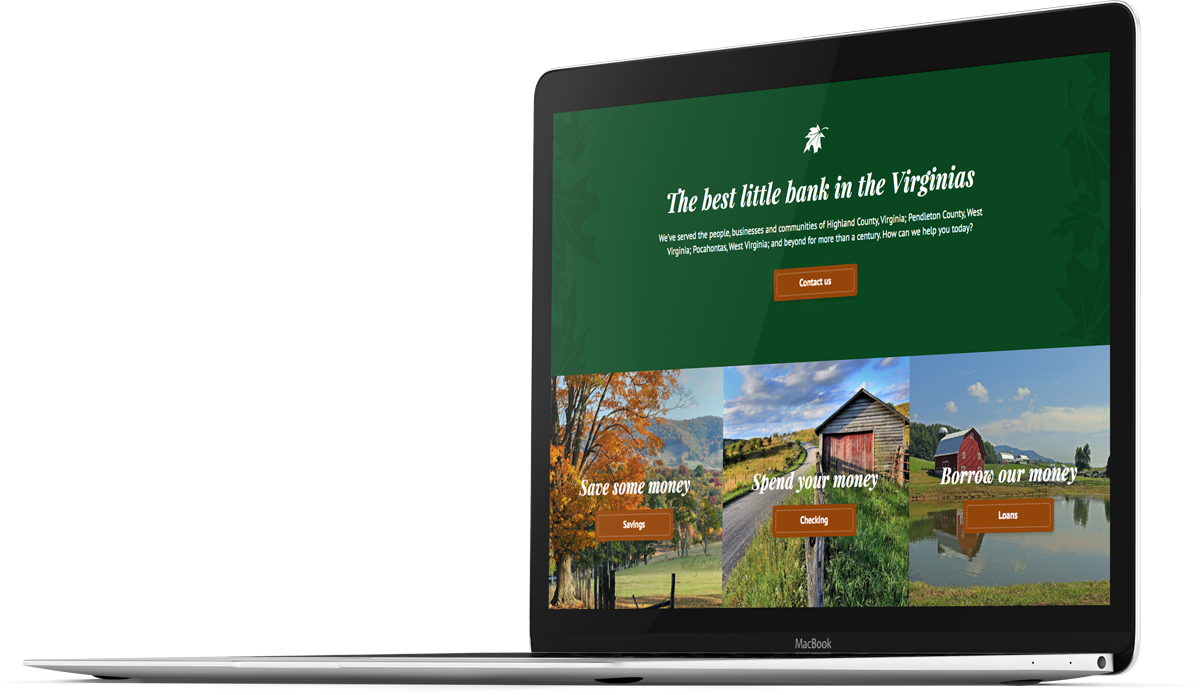 Website features
ADA compliance
Financial calculators
Photo editing
Responsive bank website design
Secure web hosting
Simple CMS
Webform builder tool
Website copywriting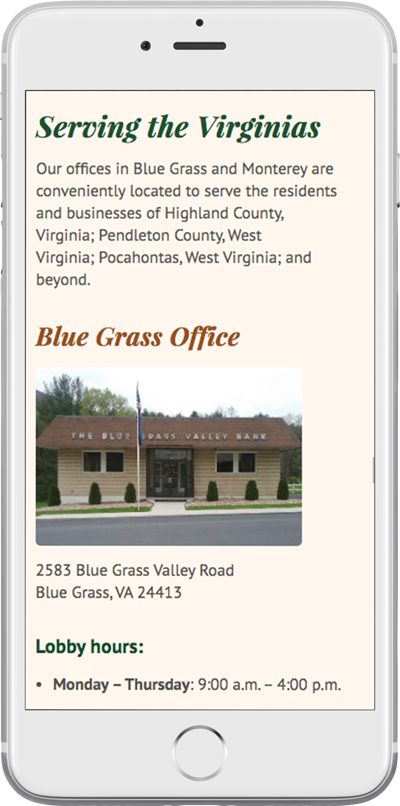 This beautiful, responsive bank website functions flawlessly on desktop and laptop computers, tablets and other mobile devices.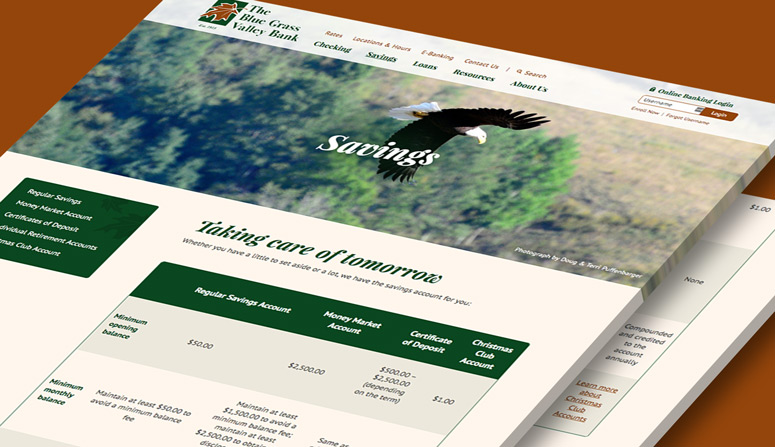 Simple CMS
Updating rates, images and text is easy with BrownBoots' proprietary content management system (CMS).
Let's get results
Have a question? Ready to get started? Fill out the quick form, and we'll get back to you as soon as possible.
Prefer the phone? Give us a call at (920) 906-9175.