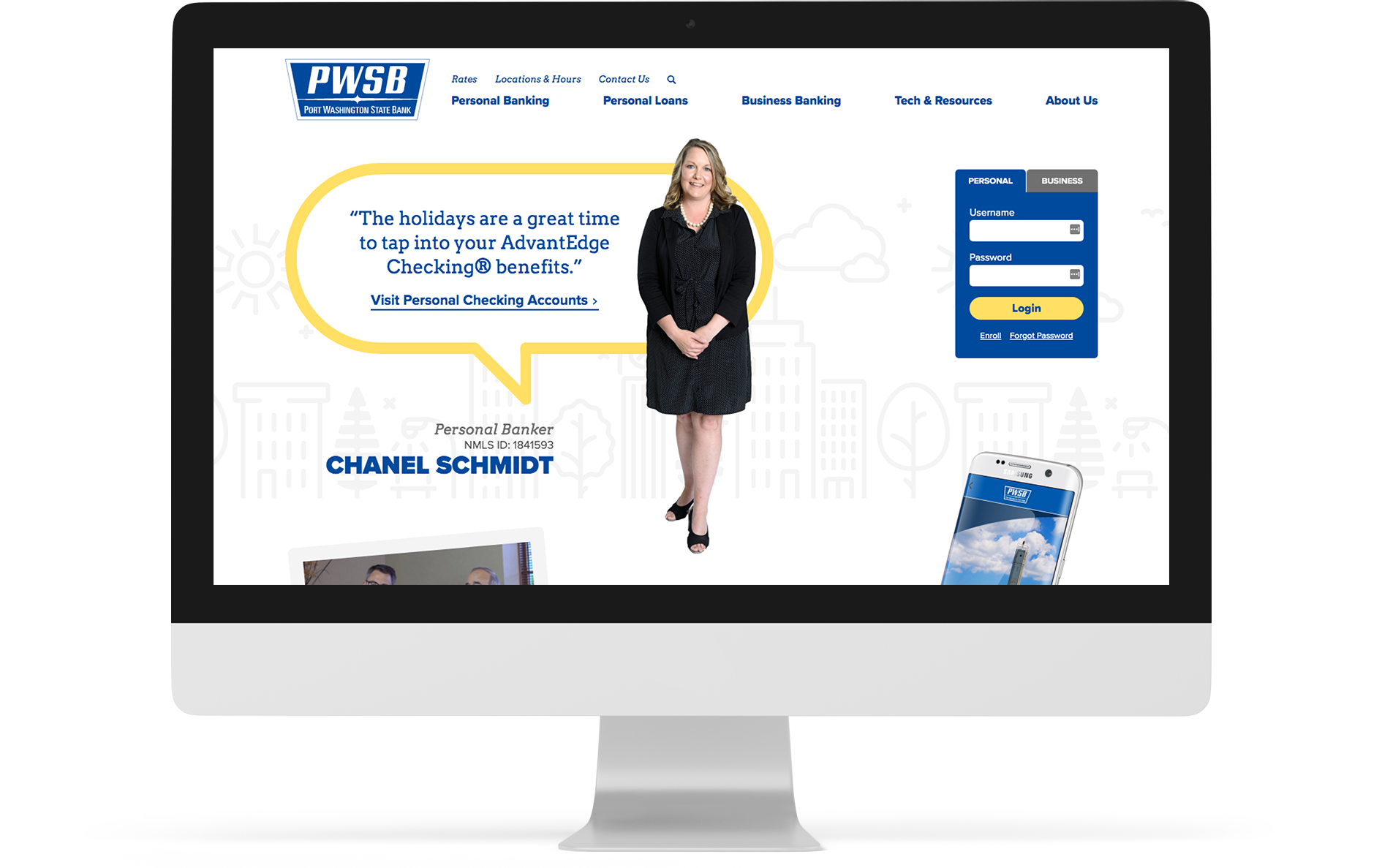 Our approach
Port Washington State Bank (PWSB) wanted to "out-community" other community banks, so we created a bank website with an abundance of custom elements to spotlight the people, products and expertise that make the Wisconsin bank such a valuable resource to the region.
In addition to the top-notch bank website design that all BrownBoots clients enjoy, PWSB's website benefits from adjustable-column subpages, quick-build secure webforms, customizable landing pages and branch pages teeming with content tied directly to those individual communities.
"Our new website better showcases the bank's technology, our friendly employees and our ties to the communities we serve. On top of that, we can now offer a mobile experience to make smartphone viewing easier," Tarrah Beyer, VP/Director of Marketing, said.
Let's work together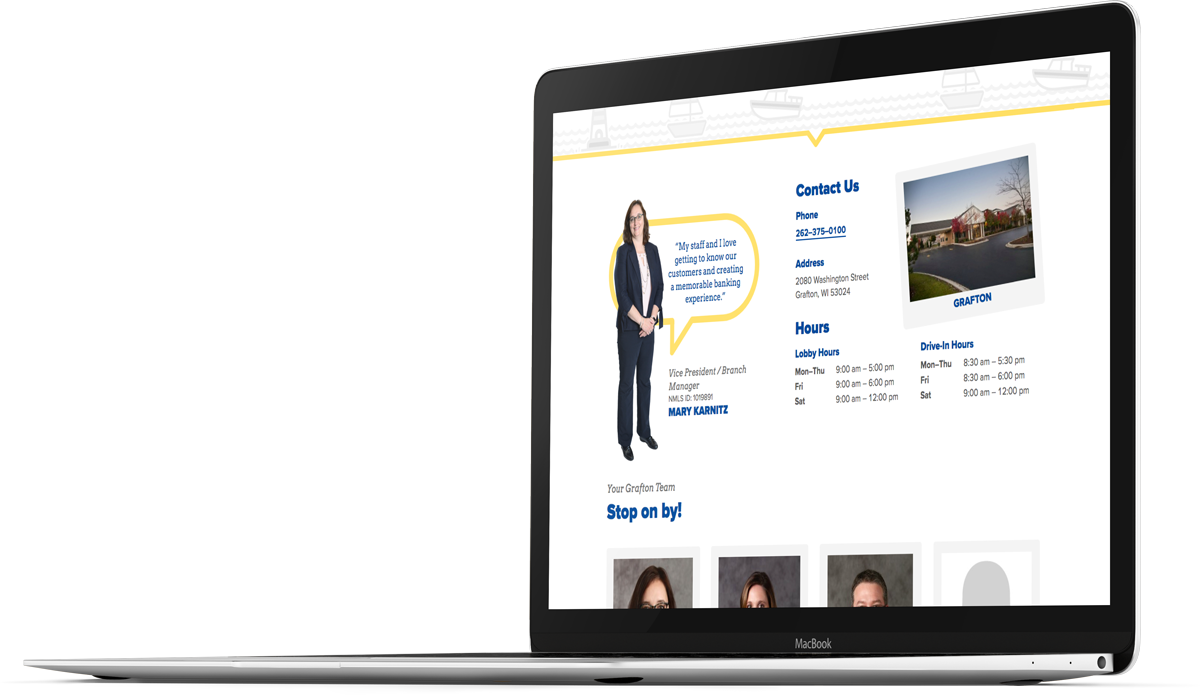 Website features
ADA-compliant design and code
Audit tool
Blog platform
Financial calculators
Form Manager
Photo editing
Proprietary CMS
Responsive, mobile-friendly design
Secure web hosting
SEO best practices
Social media integration
Website copywriting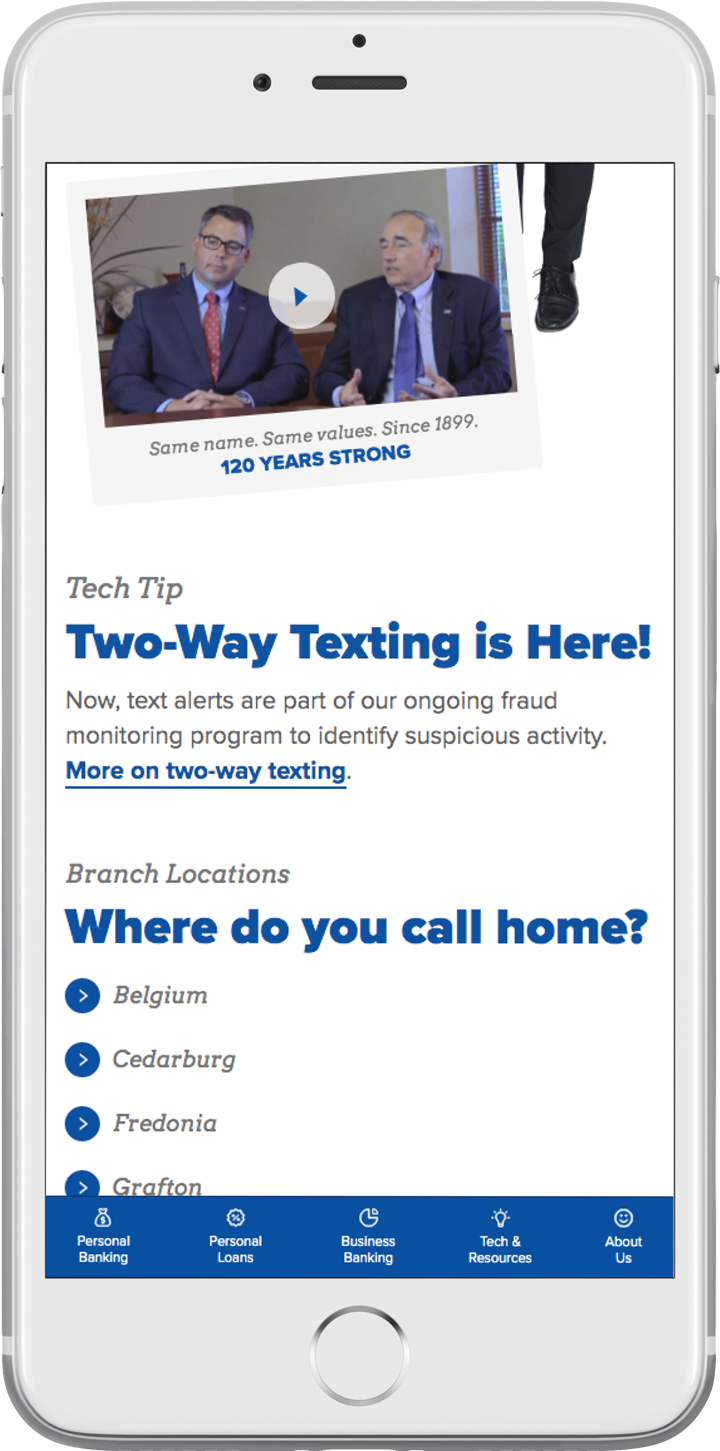 Every BrownBoots custom bank website looks and functions flawlessly on desktop computers, tablets and mobile devices.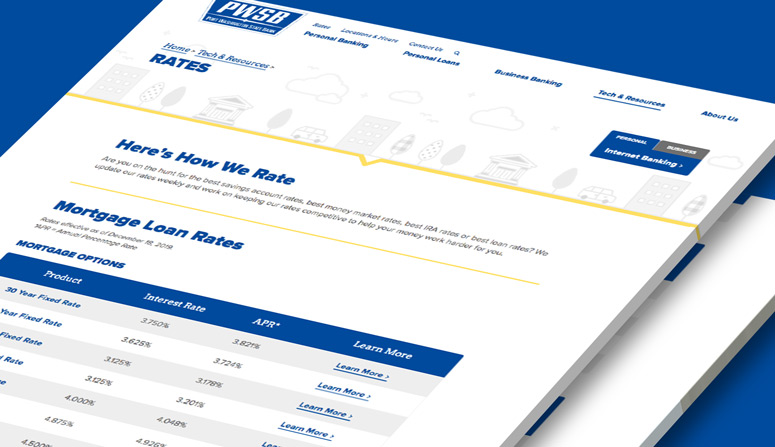 Rates Manager
You can update rates across the website in a single place thanks to our proprietary content management system (CMS).