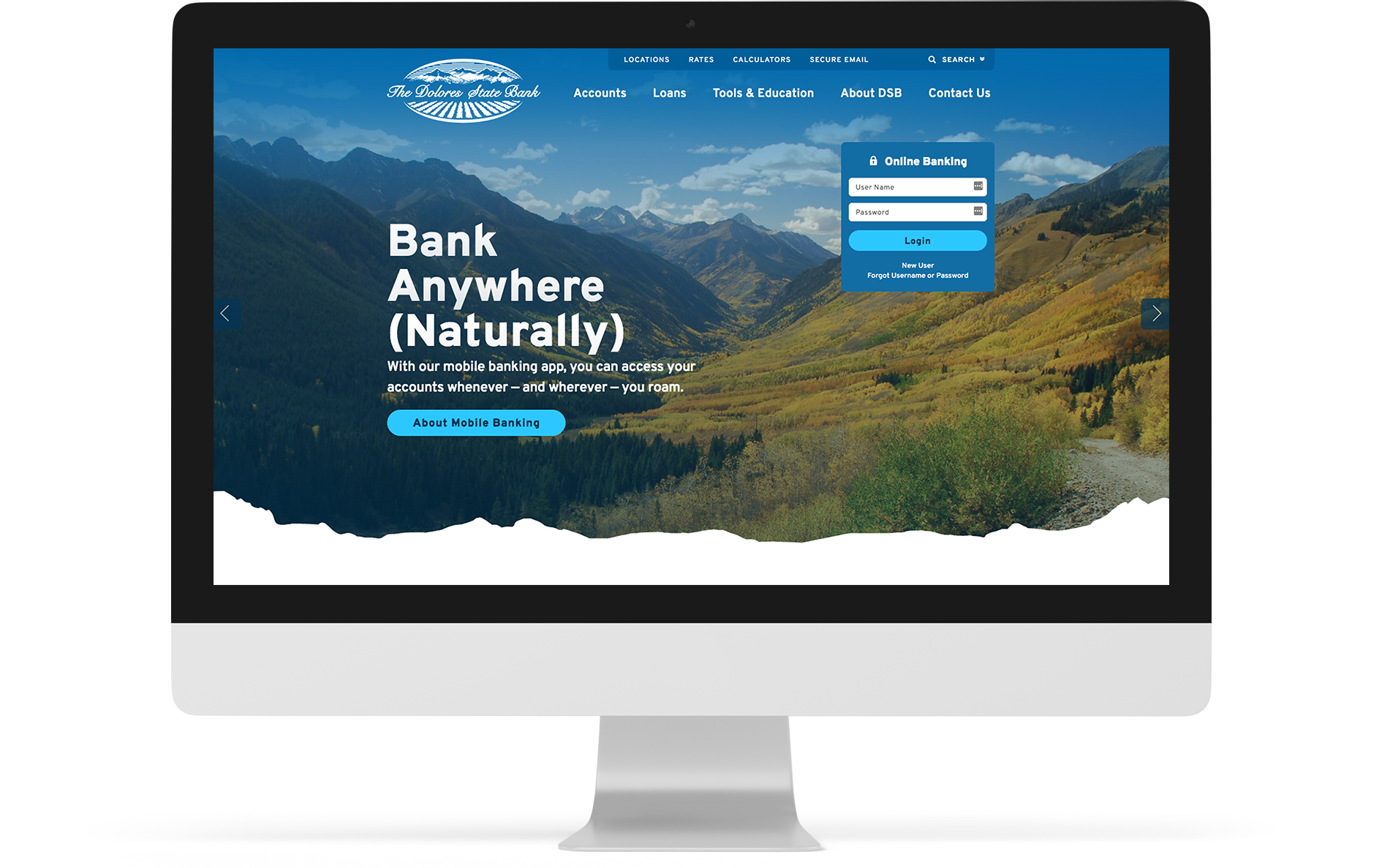 Our approach
Bank websites should be as unique and vibrant as the communities they serve. In that spirit, The Dolores State Bank's website shines a spotlight on the natural splendor of southwestern Colorado.
Mixed in with the impressive images of mountains, canyons and forests — supplied by local photographers — is a multitude of features that make mydsb.com easy to use by the bank's many customers. The site is also easy to manage, thanks to BrownBoots' simple content management system (CMS). For example, the easy-update rates tool allows website administrators to update rates throughout the site in a single upload file.
We accomplished all of this while ensuring the new website is fully responsive — in other words, it works well on all devices and screen sizes — as well as ADA compliant.
Let's work together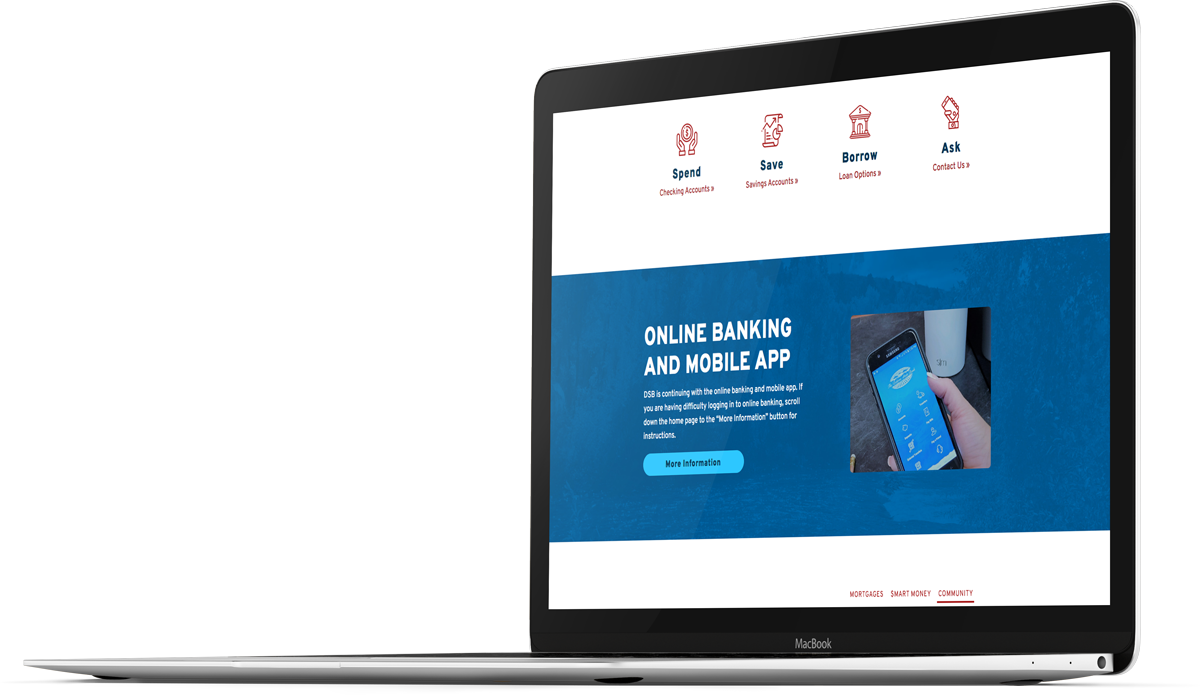 Website features
ADA compliance
Financial calculators
Photo editing
Responsive bank website design
Secure web hosting
Simple CMS
Webform builder tool
Website copywriting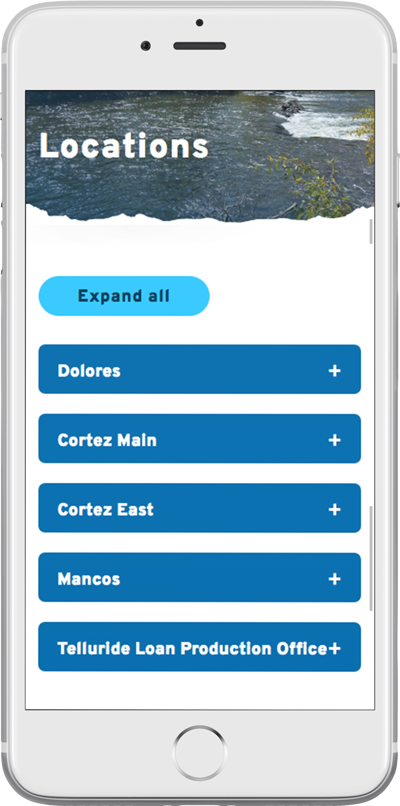 A responsive bank website from BrownBoots looks and functions flawlessly on desktop computers, tablets and other mobile devices.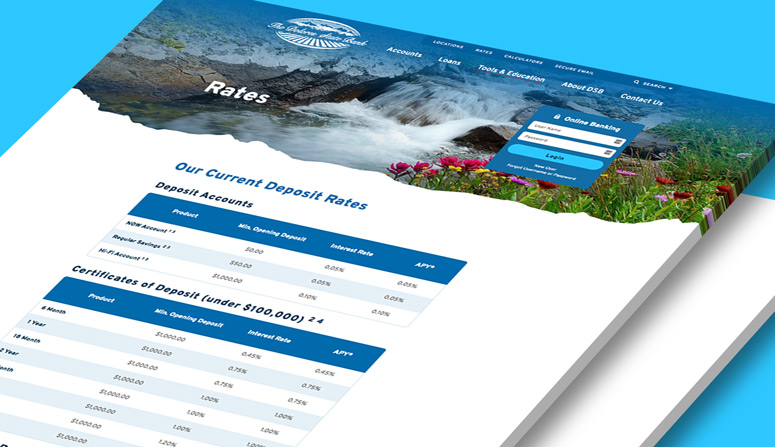 Easy-update rates tool
Updating rate information throughout the website is a breeze with our easy-update rates tool within our simple CMS.
Let's get results
Have a question? Ready to get started? Fill out the quick form, and we'll get back to you as soon as possible.
Prefer the phone? Give us a call at (920) 906-9175.