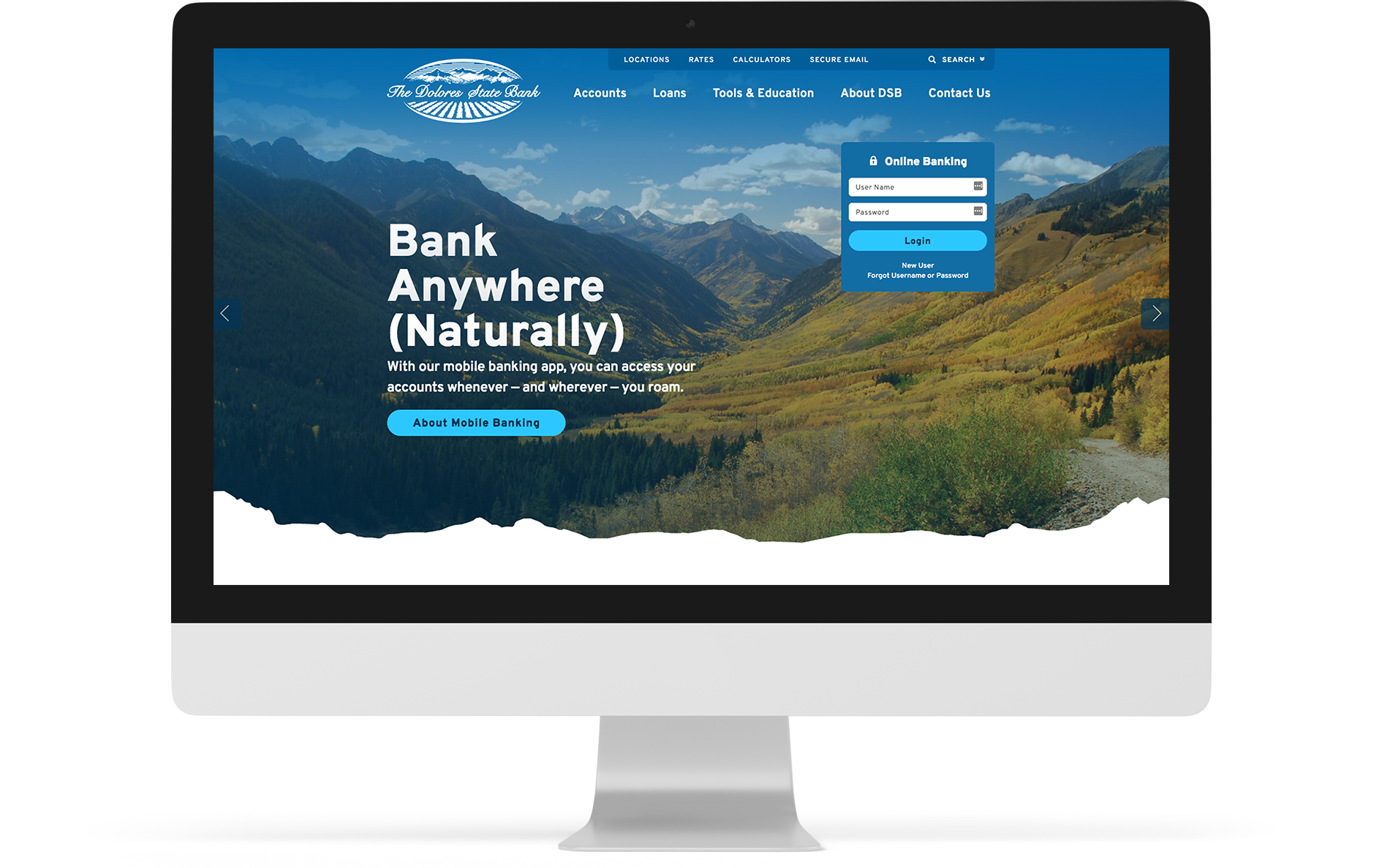 Our approach
Bank websites should be as unique and vibrant as the communities they serve. In that spirit, The Dolores State Bank's website shines a spotlight on the natural splendor of southwestern Colorado.
Mixed in with the impressive images of mountains, canyons and forests — supplied by local photographers — is a multitude of features that make mydsb.com easy to use by the bank's many customers. The site is also easy to manage, thanks to BrownBoots' proprietary content management system (CMS). For example, the Rates Manager allows website administrators to update rates throughout the site from a single place.
We accomplished all of this while ensuring the new website is fully responsive — in other words, it works well on all devices and screen sizes — as well as ADA compliant.
Let's work together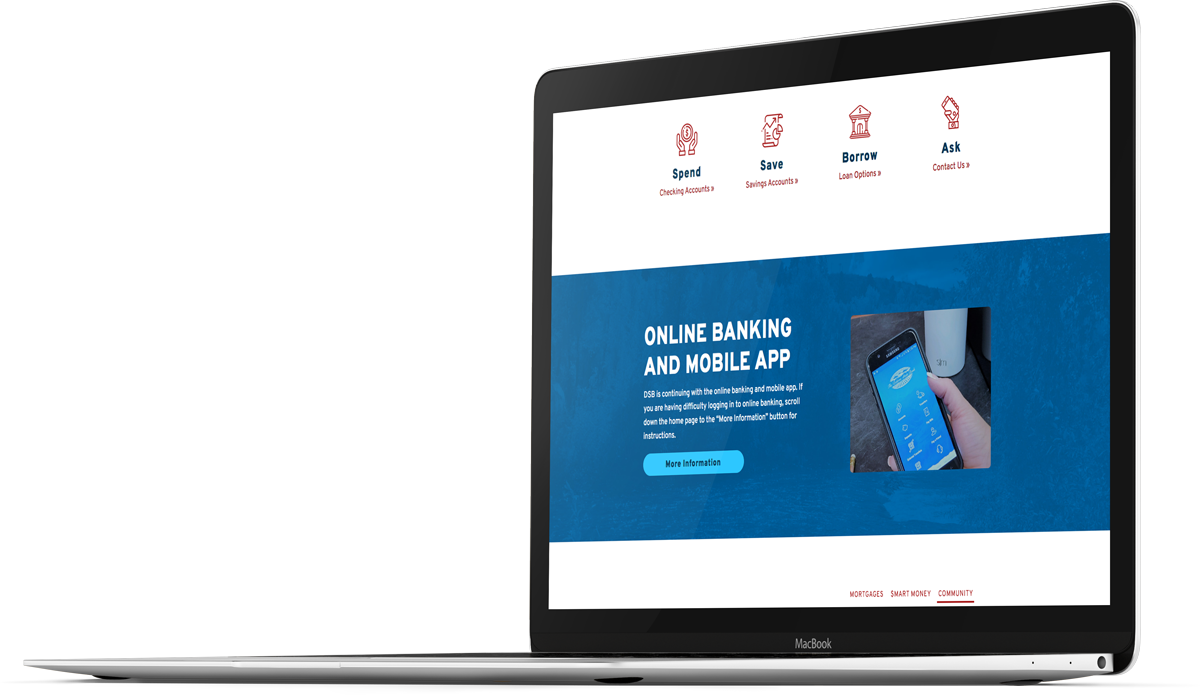 Website features
ADA-compliant design and code
Financial calculators
Form Manager
Photo editing
Proprietary CMS
Responsive, mobile-friendly design
Secure web hosting
Website copywriting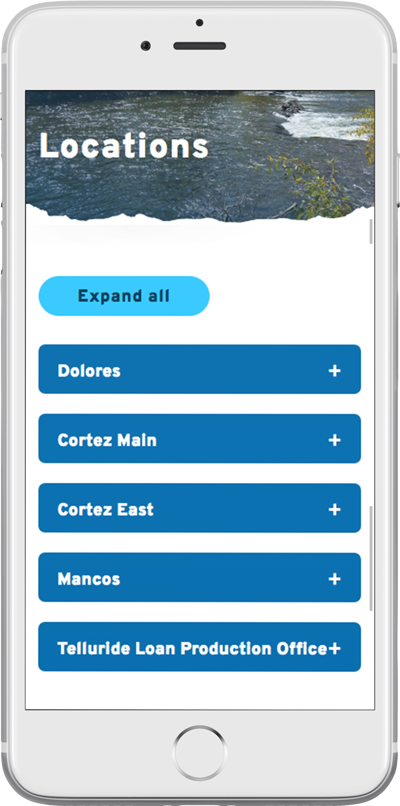 A responsive bank website from BrownBoots looks and functions flawlessly on desktop computers, tablets and other mobile devices.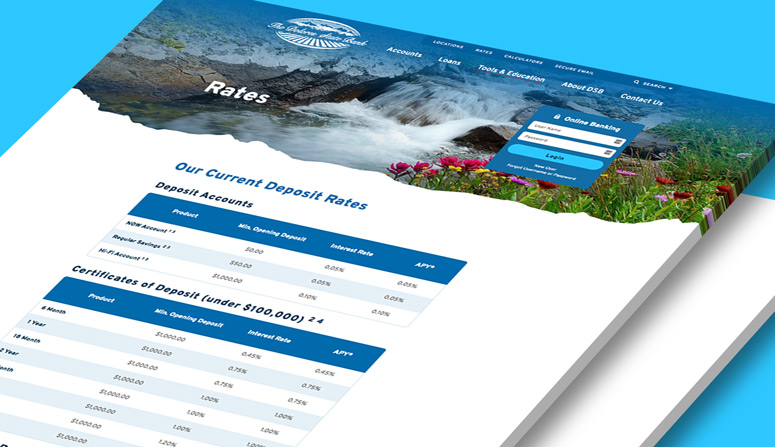 Rates Manager
Updating rate information throughout the website is a breeze with our Rates Manager within our proprietary CMS.