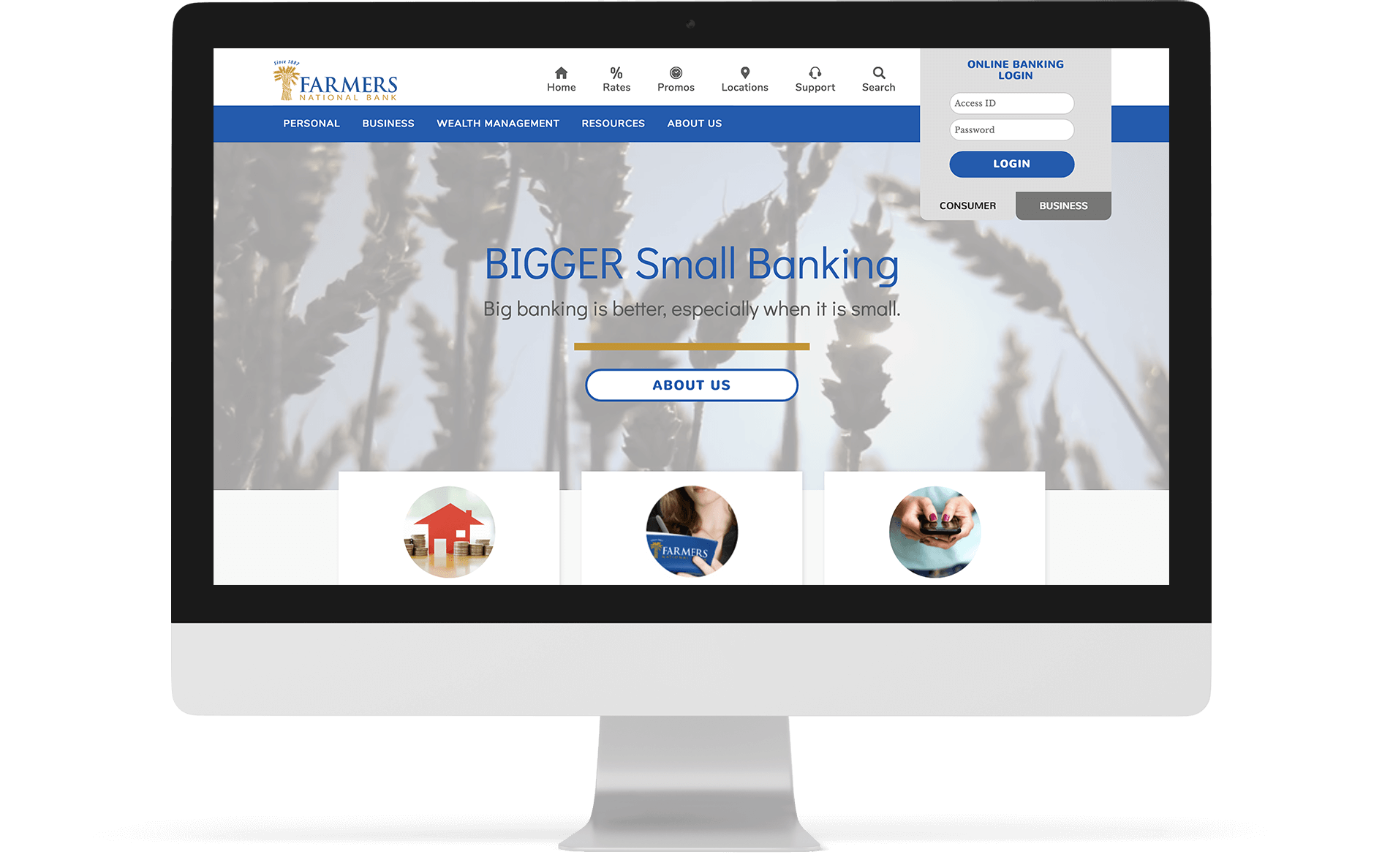 Our approach
When it comes to making the best bank website for a client, we aren't afraid to try new things.
Farmers National Bank's new website has a few tricks up its sleeves — though their customers might never notice. For one thing, we connected select promotions throughout the website to a third-party custom content delivery system to help the bank track conversion. We also boosted their careers page by integrating an in-house platform for managing open positions.
From their customers' perspective, it's all one cohesive online experience. And wrapped around the robust functionality (powered by our simple CMS and industry-targeted tools) is an eye-catching, engaging design to connect with customers.
Let's work together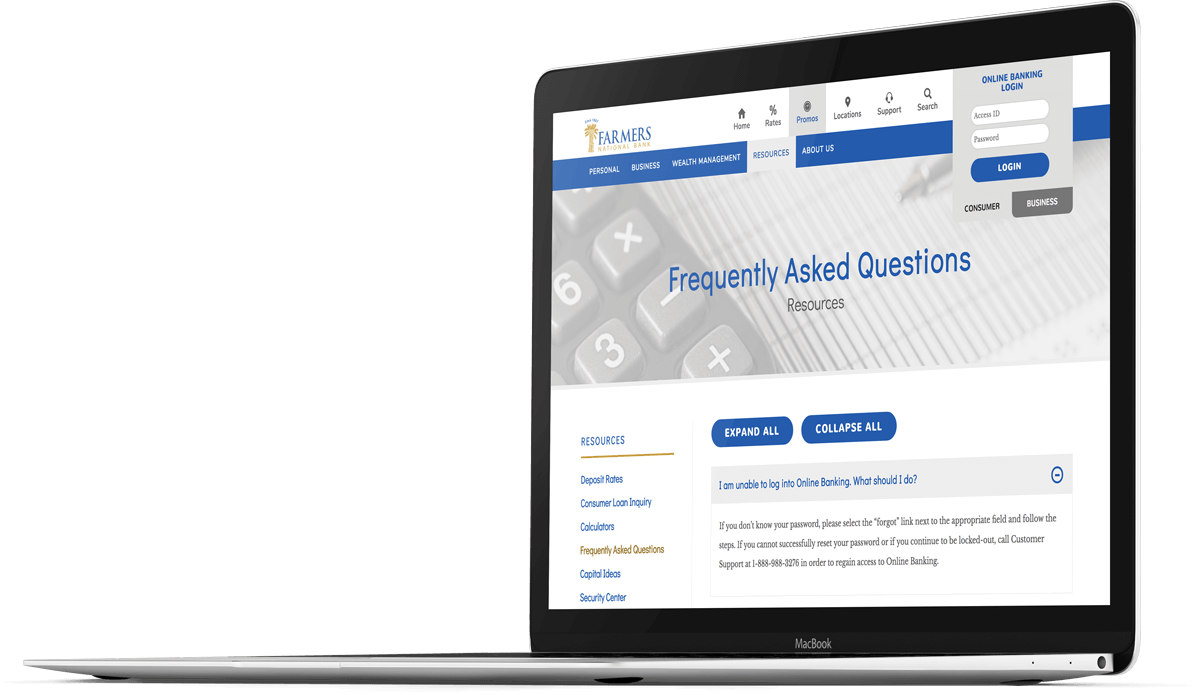 Website features
ADA compliance
Financial calculators
Responsive bank website design
Secure web hosting
Simple CMS
Webform builder tool
Website audit reporting tool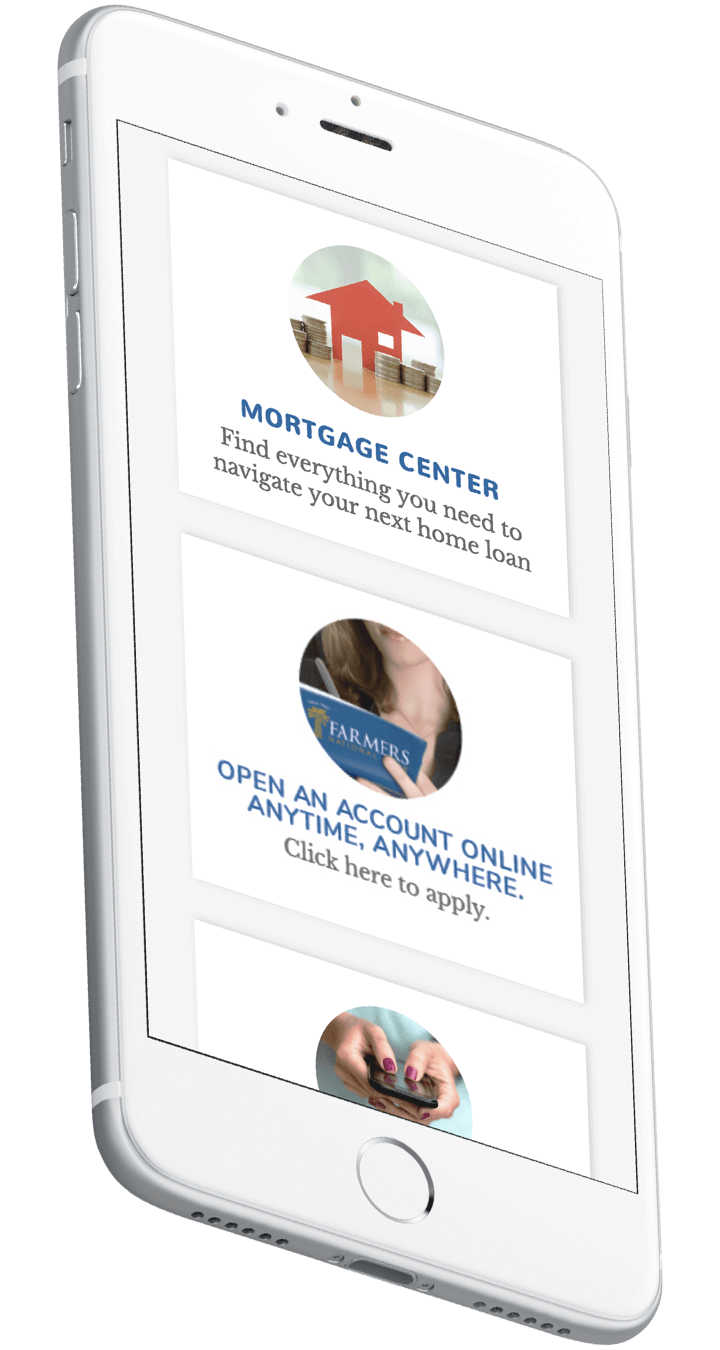 Every BrownBoots responsive bank website looks and functions flawlessly on desktop computers, tablets and mobile devices.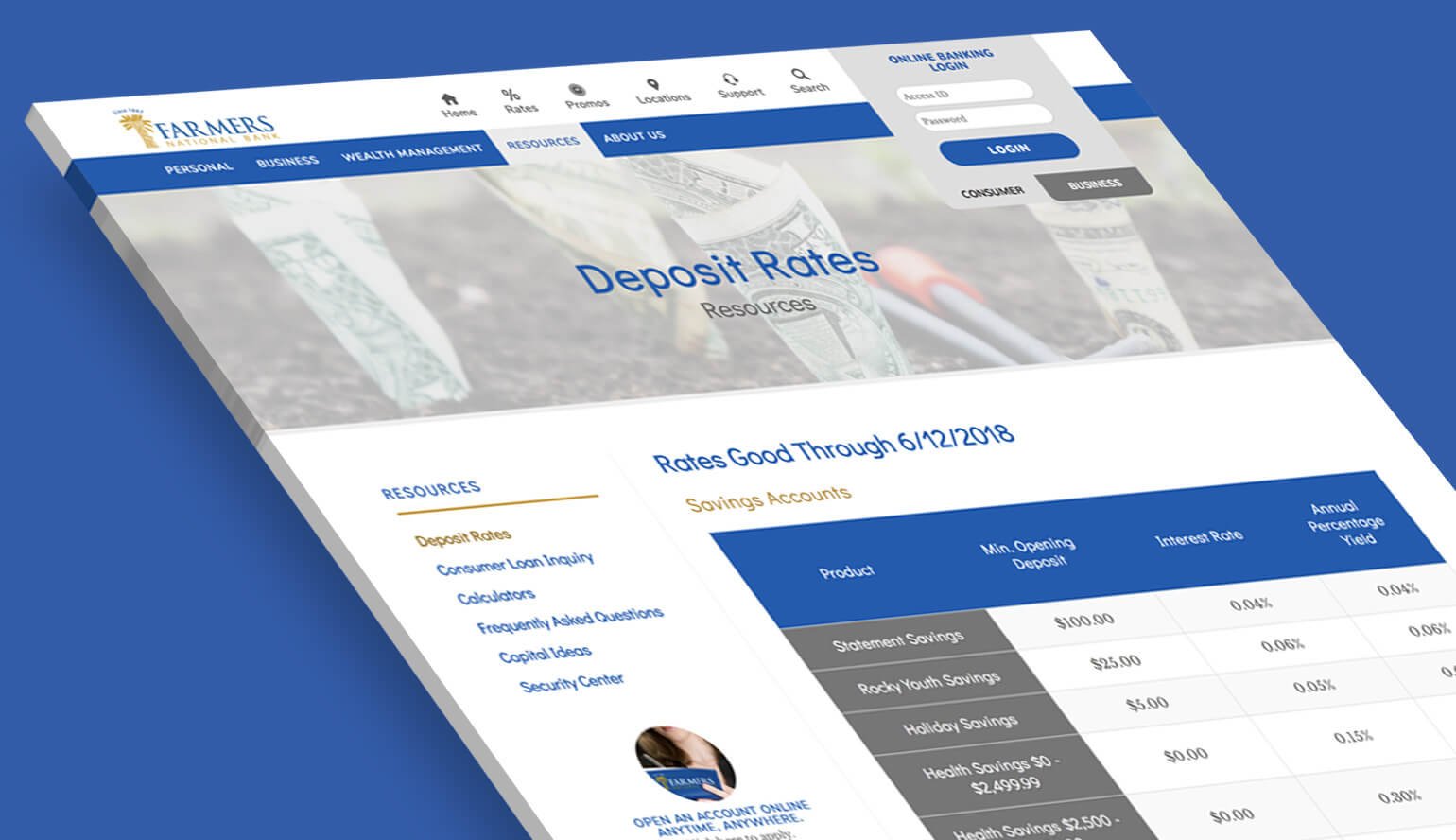 Easy-update rates tool
Integrated into our simple CMS is a tool that can update rates across the website by uploading a single spreadsheet.
Let's get results
Have a question? Ready to get started? Fill out the quick form, and we'll get back to you as soon as possible.
Prefer the phone? Give us a call at (920) 906-9175.