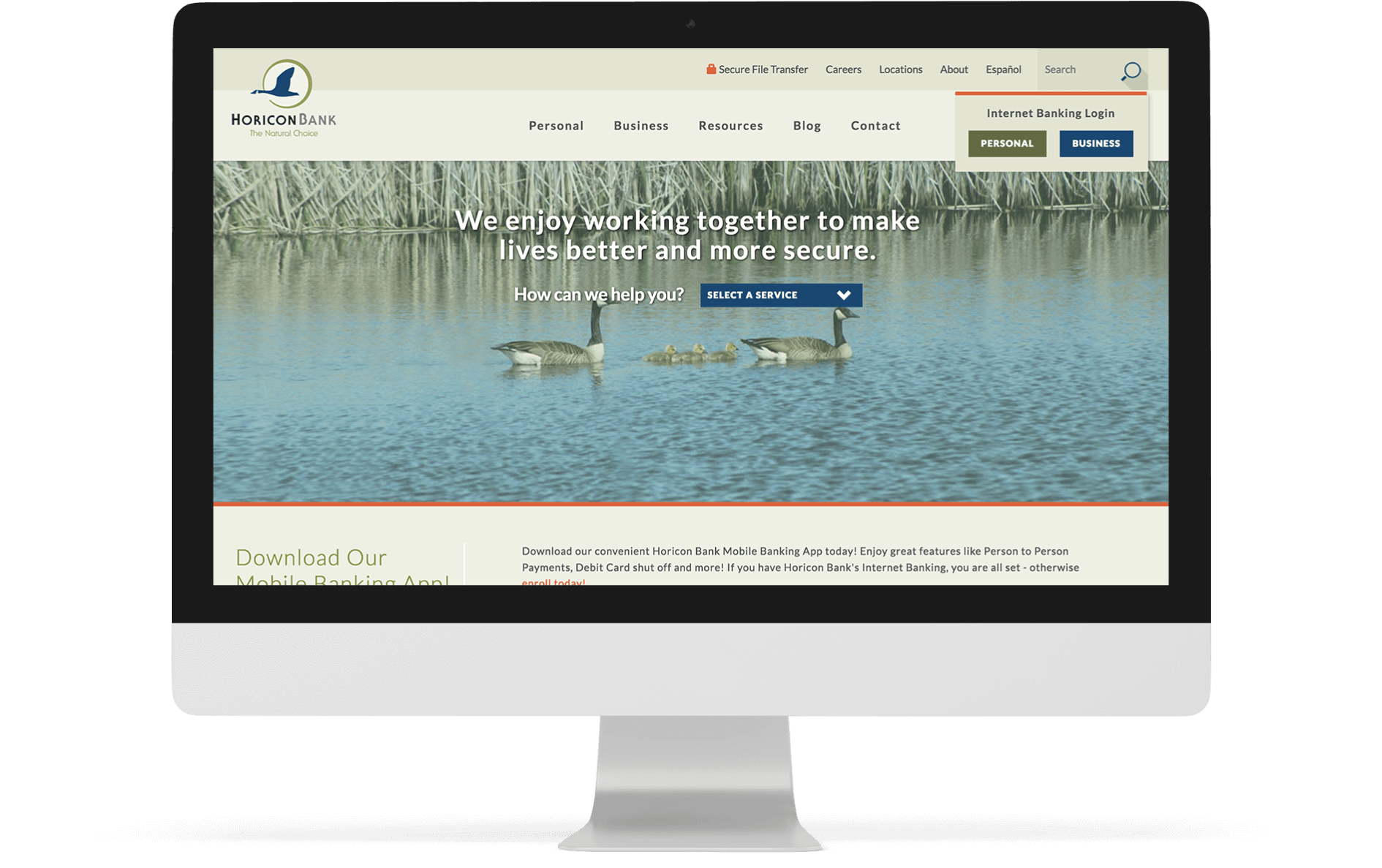 Our approach
Stepping outside of the norm, especially in the traditionally conservative banking industry, requires a commitment from every employee of a bank.
So when BrownBoots was approached by Horicon Bank to create and develop a custom bank website design to match the feel of walking into one of their branches, we were instantly impressed with their willingness to embrace creativity. The new bank website includes five financial calculators and connects the locations of branches and ATMs with Google Maps. The site features responsive bank website design, which means it looks great on mobile phone, tablet and desktop screens as well as integrates with BrownBoots' simple CMS (content management system) to give Horicon Bank the control to maintain and manage the website content as the bank continues to grow.
An added bonus: Horiconbank.com was included among The Financial Brand's "25 Inspirational & Responsive Banking Website Designs."
Let's work together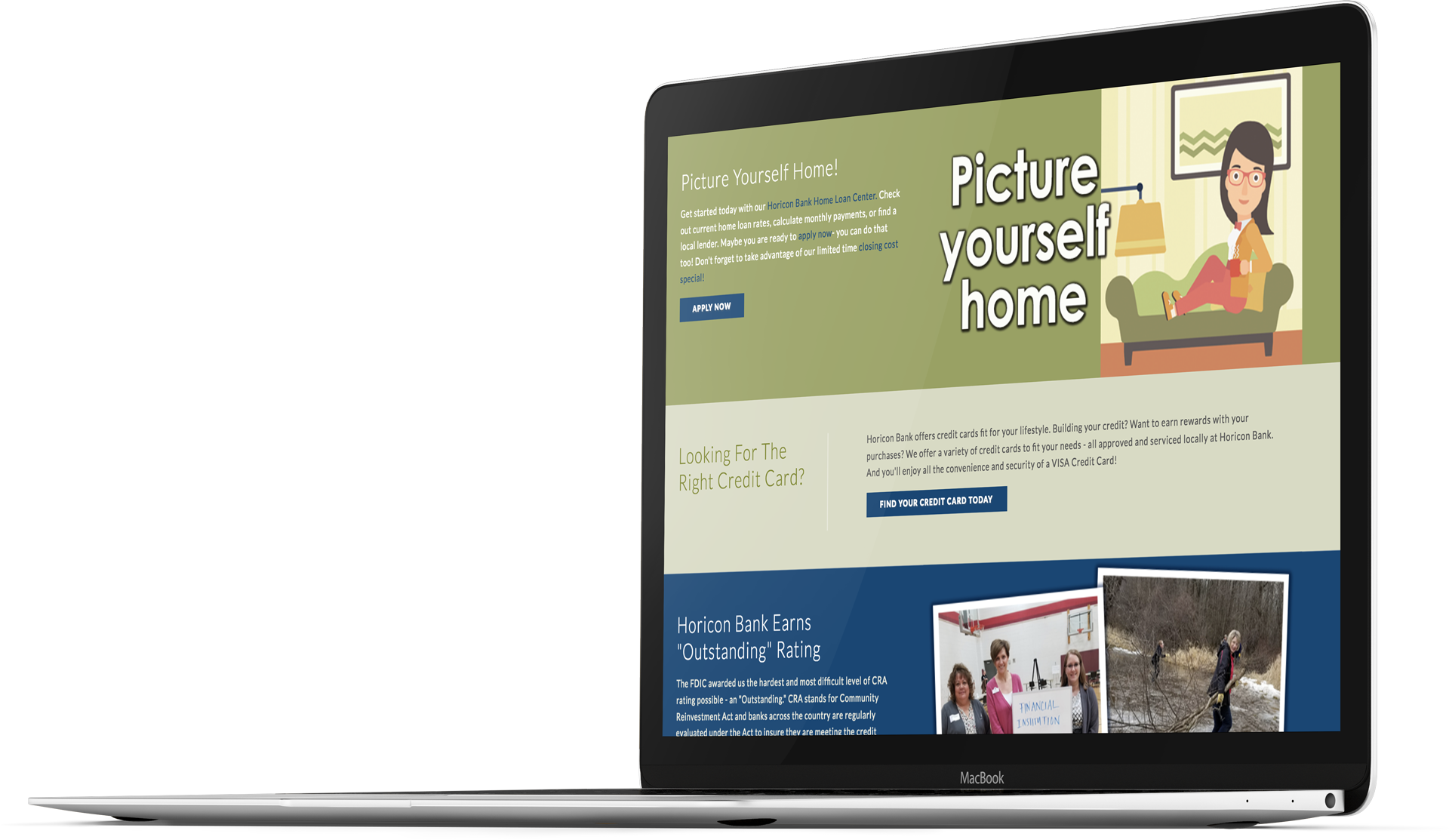 Website features
Blog / social media integration
Financial calculators
Responsive bank website design
Secure web hosting
SEO (search engine optimization) service
Simple CMS
Webform builder tool
Website audit reporting tool
Website copywriting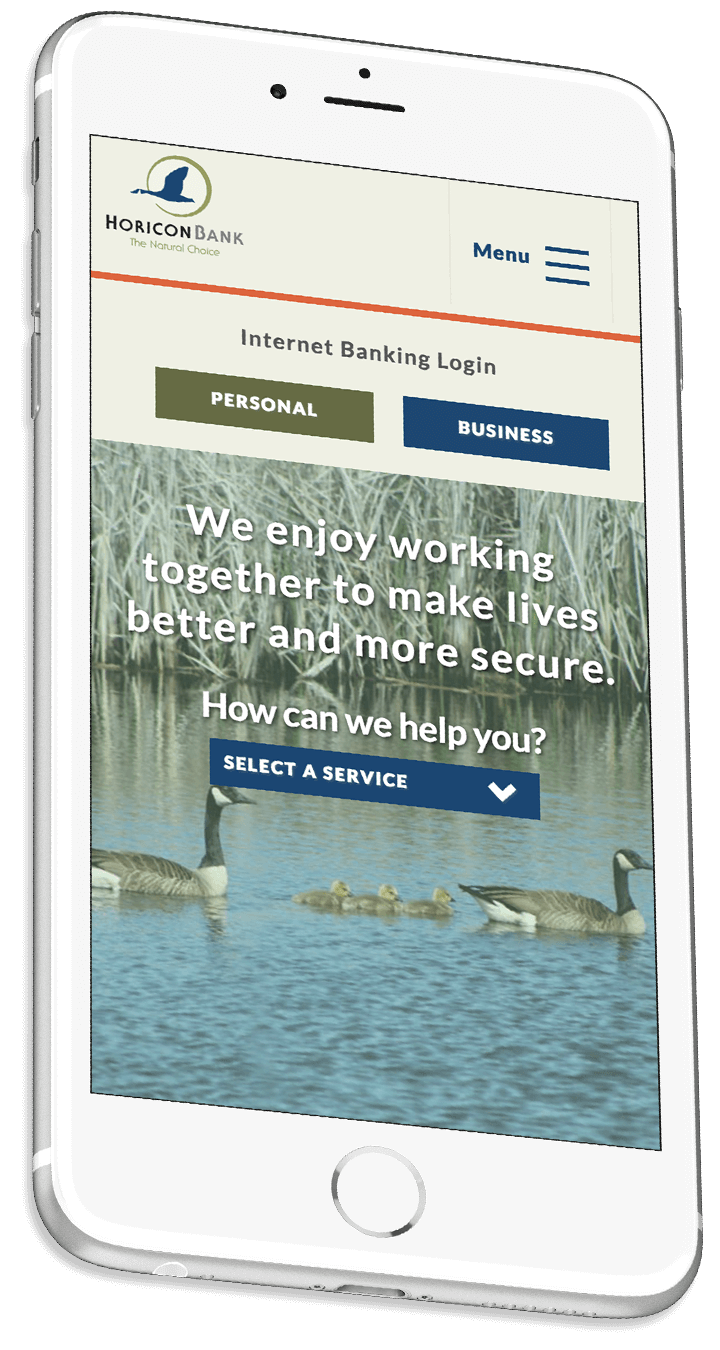 All BrownBoots' sites incorporate responsive bank website design, ensuring they look and function flawlessly on desktop computers, tablets and mobile devices.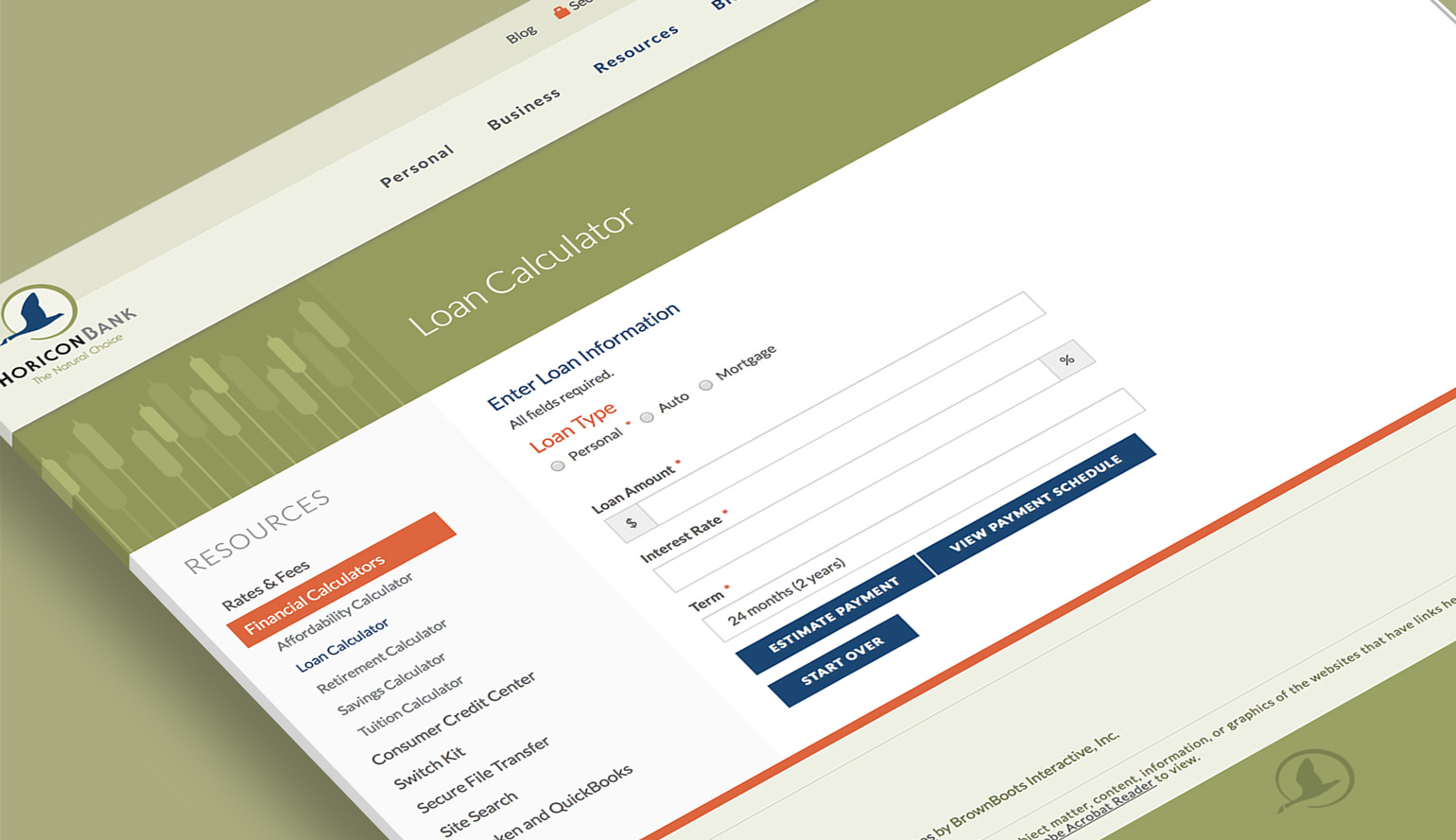 Financial calculators
BrownBoots' custom bank websites include five financial calculators that can be styled to match your site. If you need a custom financial calculator, we can tackle that too.