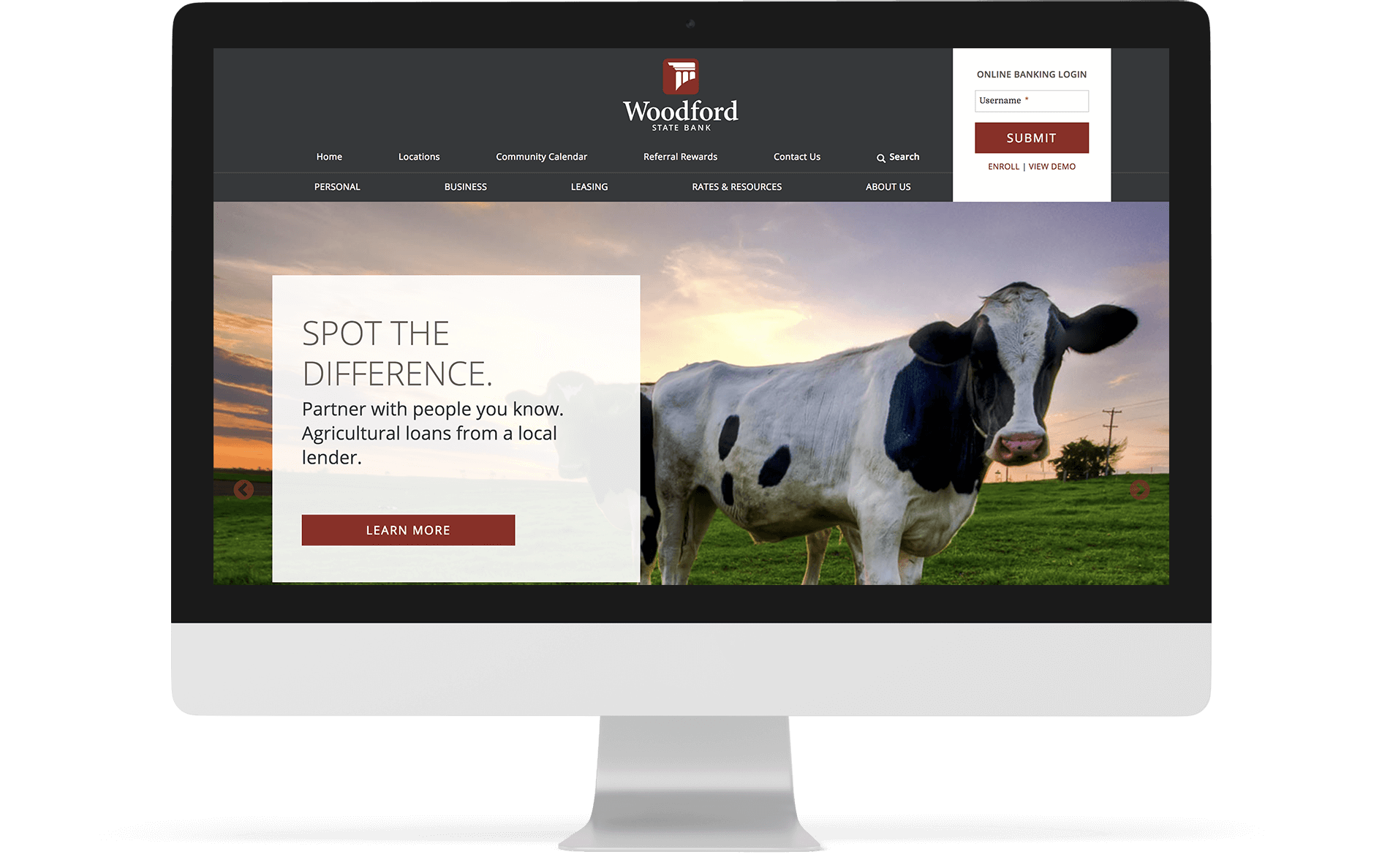 Our approach
The best bank website design plays to our strengths and the client's.
Woodford State Bank's requirements for their website redesign all aligned with BrownBoots' standard offerings for bank websites: a unique, engaging layout; integration with our proprietary content management system (CMS); financial calculators; secure web hosting; and special CMS tools we've cultivated along the way (e.g., our easy-update Rates Manager and the audit tool).
Working together, we accomplished our goal — all while hitting our three-month start-to-launch deadline.
Let's work together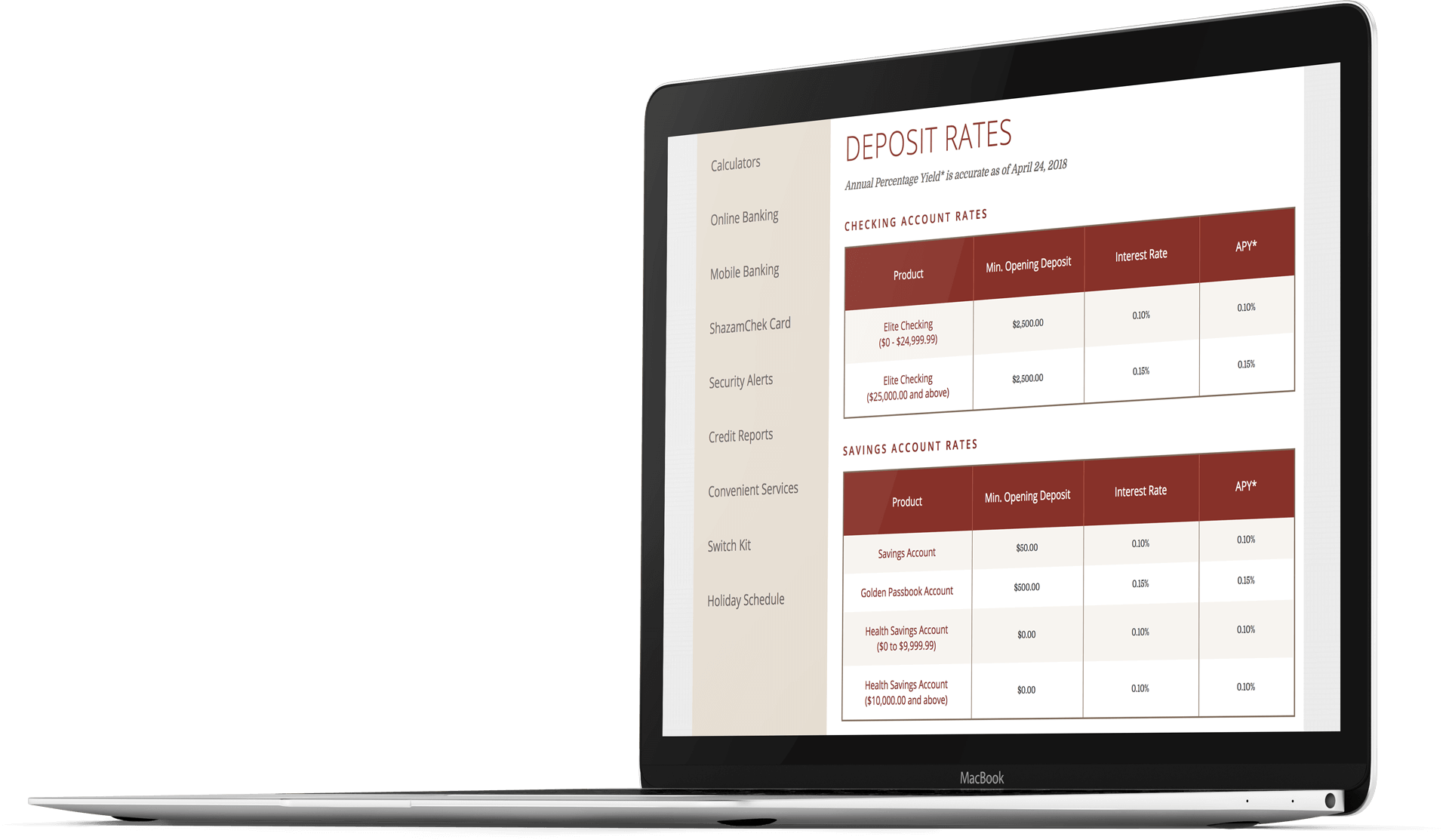 Website features
ADA-compliant design and code
Audit tool
Financial calculators
Form Manager
Photo editing
Proprietary CMS
Rates Manager
Responsive, mobile-friendly design
Secure web hosting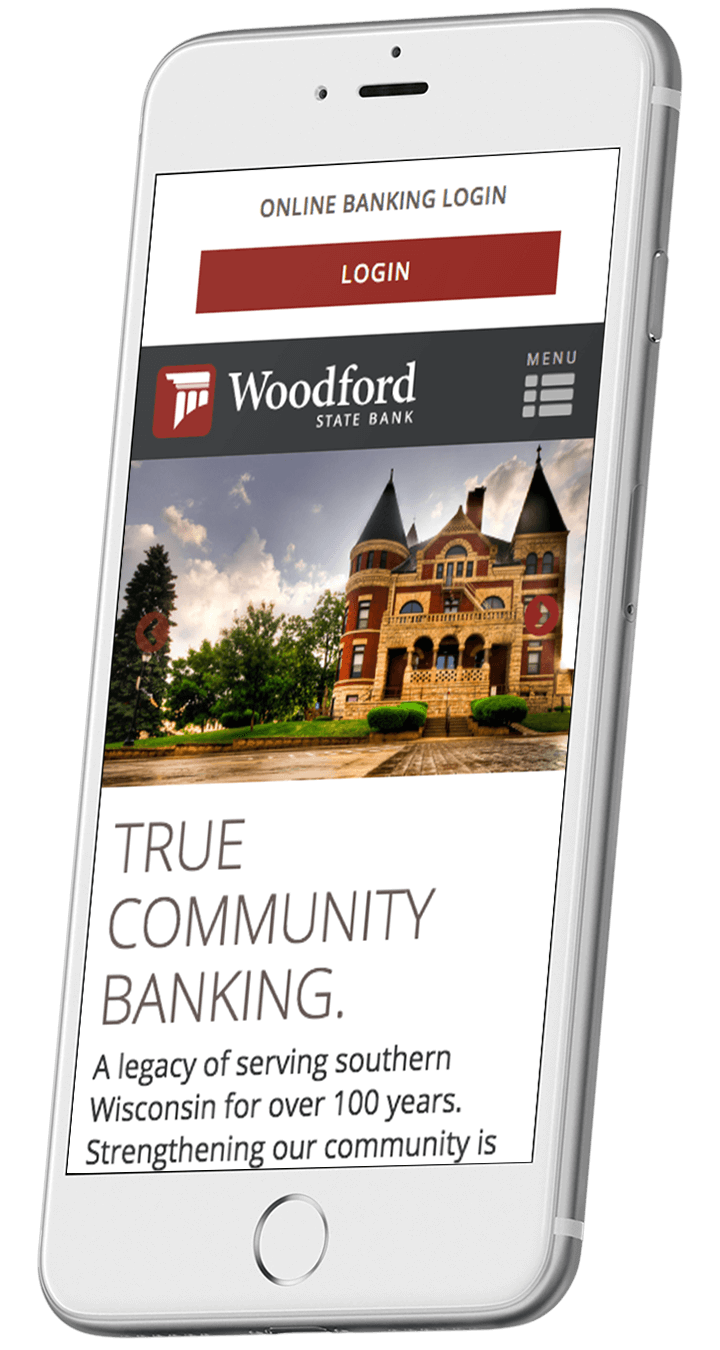 A BrownBoots website incorporates responsive bank website design, ensuring our websites look and function flawlessly on desktops, tablets and other mobile devices.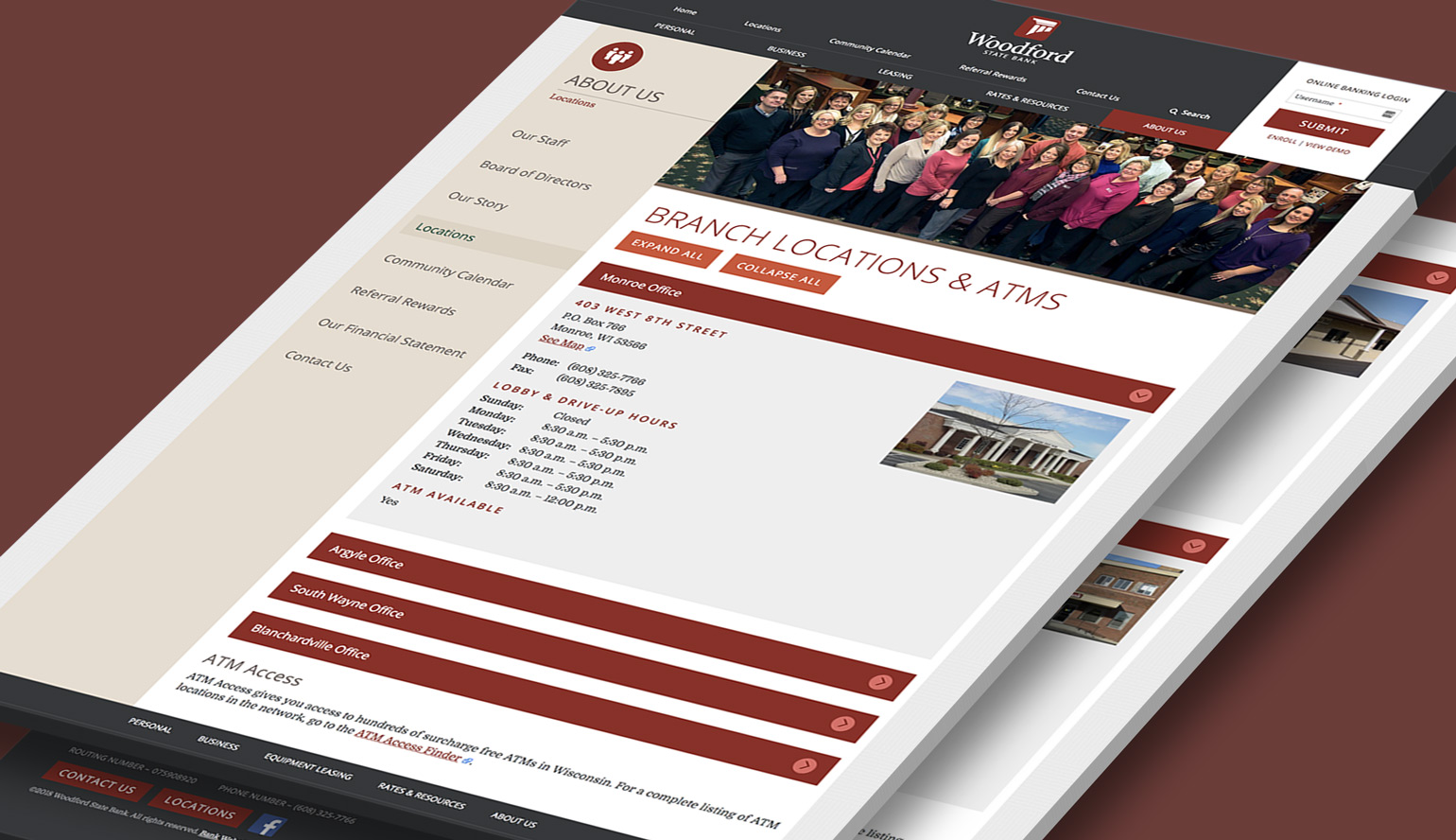 Locations Manager
Integrated with BrownBoots proprietary CMS is a Locations Manager that allows for easy updates to each branch.