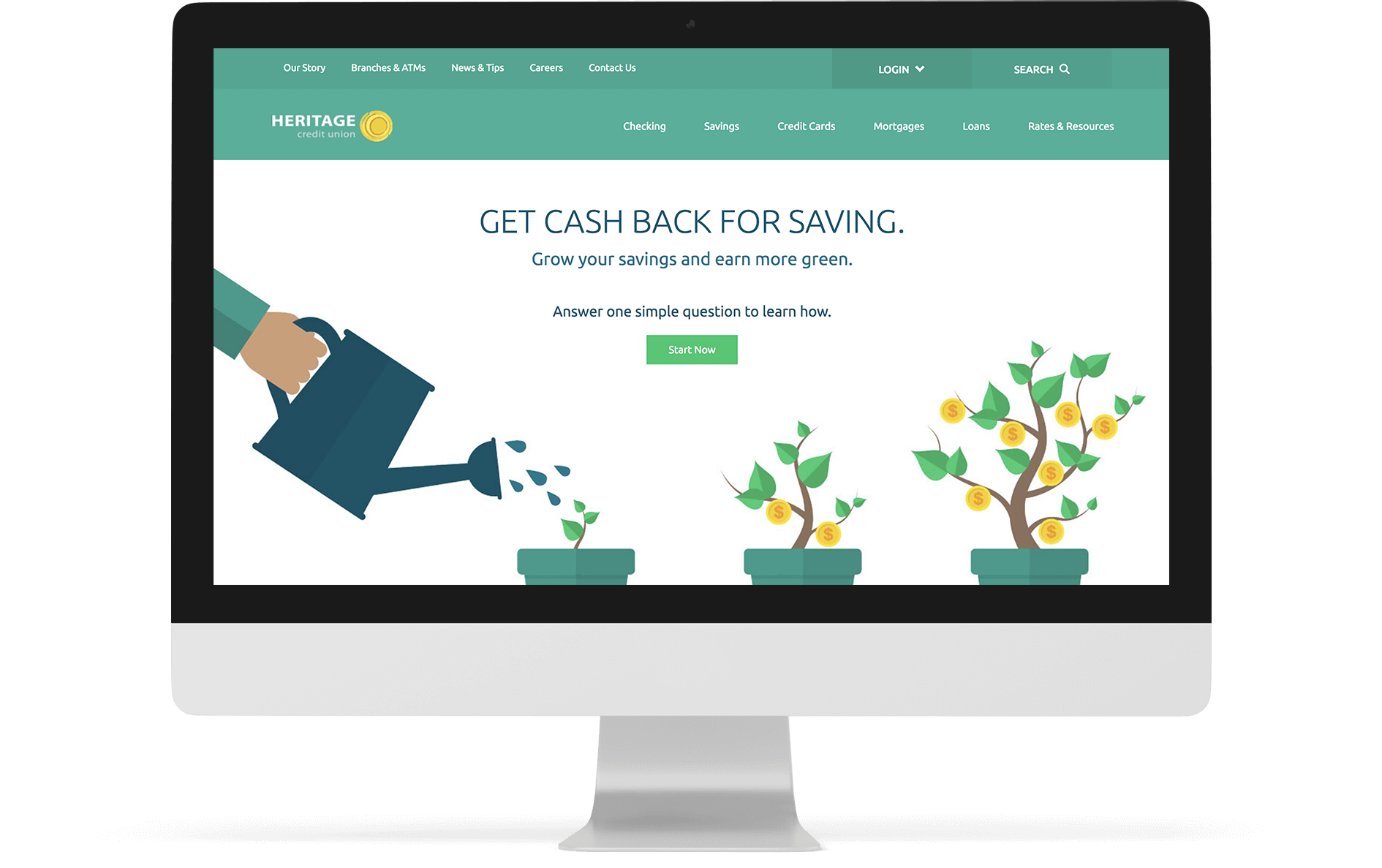 Our approach
In addition to features like our proprietary content management system (CMS) with a built-in audit reporting tool, BrownBoots' easy-update Rates Manager and financial calculators, we created two custom web apps for Heritage Credit Union: a remarketing feature for the homepage that loads a corresponding marketing message based on the last subpage visited as well as a lead-generation template with customizable web forms for future landing pages.
It's another example of how creativity and technology must work together for a bank website to be truly successful.
Let's work together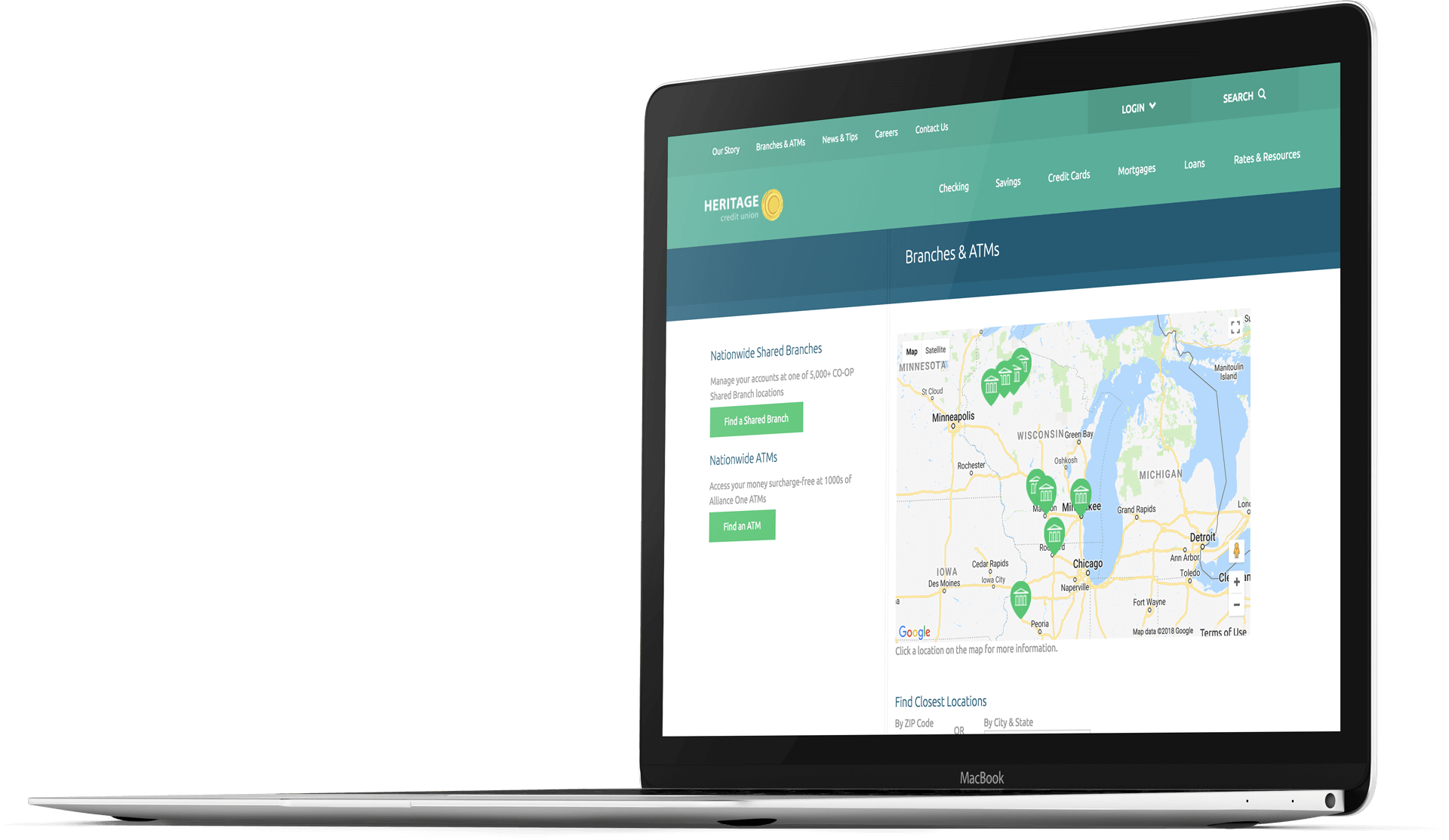 Website features
ADA-compliant design and code
Audit tool
Blog platform
Financial calculators
Form Manager
Proprietary CMS
Rates Manager
Remarketing
Responsive, mobile-friendly design
Secure web hosting
Social media integration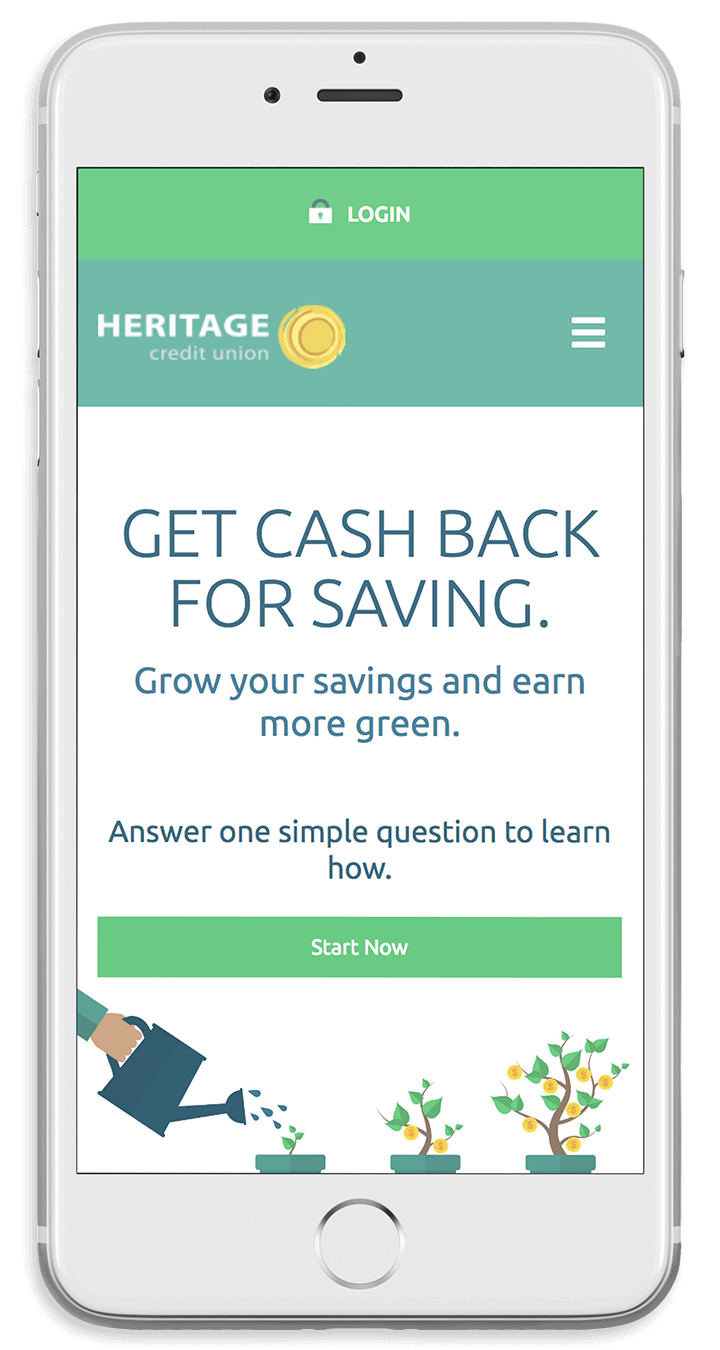 Thanks to responsive bank web design, Heritage Credit Union's customers can access the website from smartphones, tablets, laptops and desktops.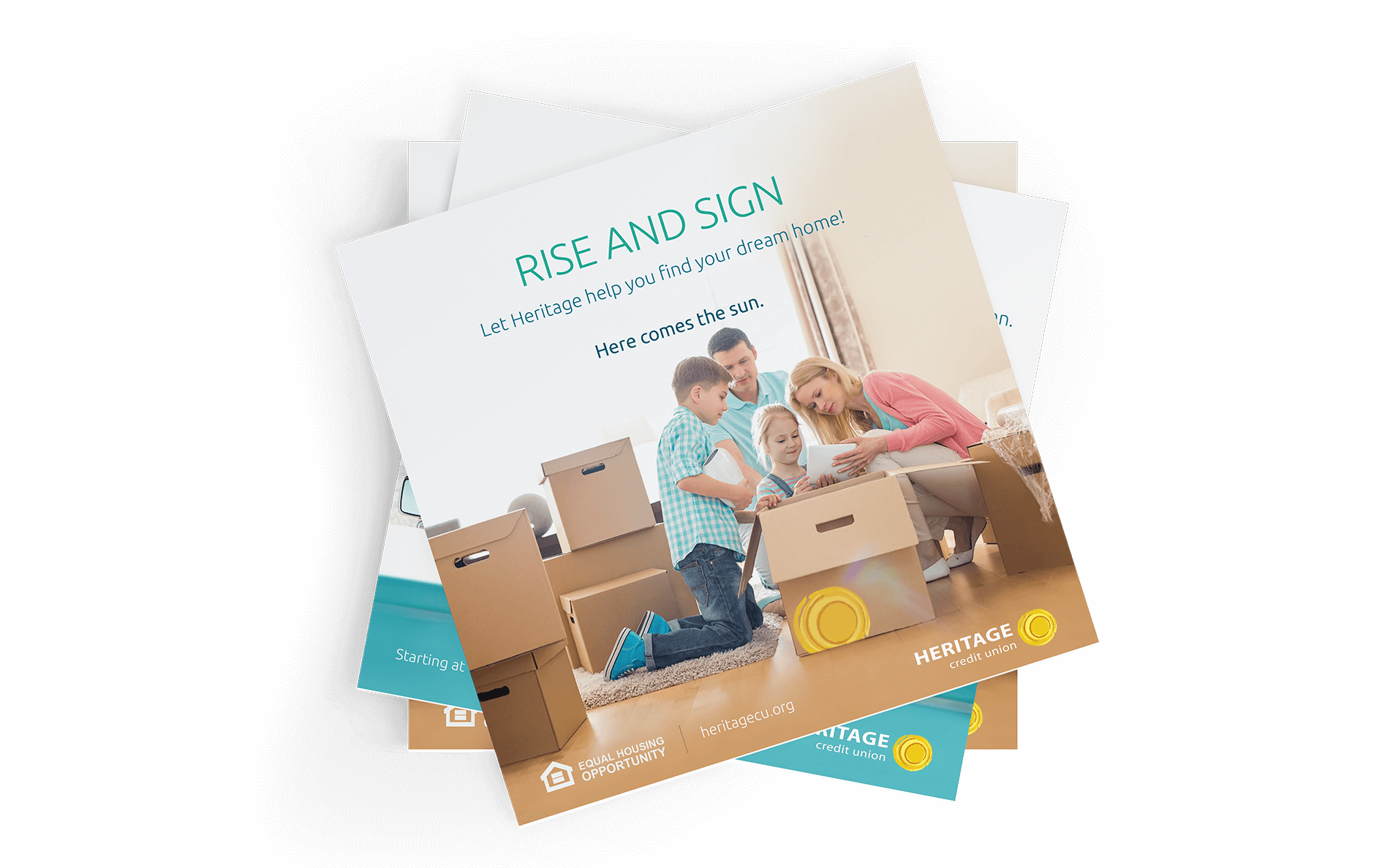 Our approach
At BrownBoots, we understand a custom bank website is just one channel for a bank or credit union's brand — which is why we were more than happy to collaborate with Heritage Credit Union on a perception survey, customer analysis, point of difference statement and brand position before beginning any responsive web design.
Once we knew who the client's target demographic was — and what those customers look for in a credit union — we dove into the creative aspects of the brand, producing templates for business cards, billboard design, print and digital ads, and, of course, the website.
In conjunction with the brand development strategy, BrownBoots created a variety of templates that use the new creative direction, including online and print ads. The billboard design template is another example of how all brand development — from the website to offline channels — should share the same look and tone.
Let's work together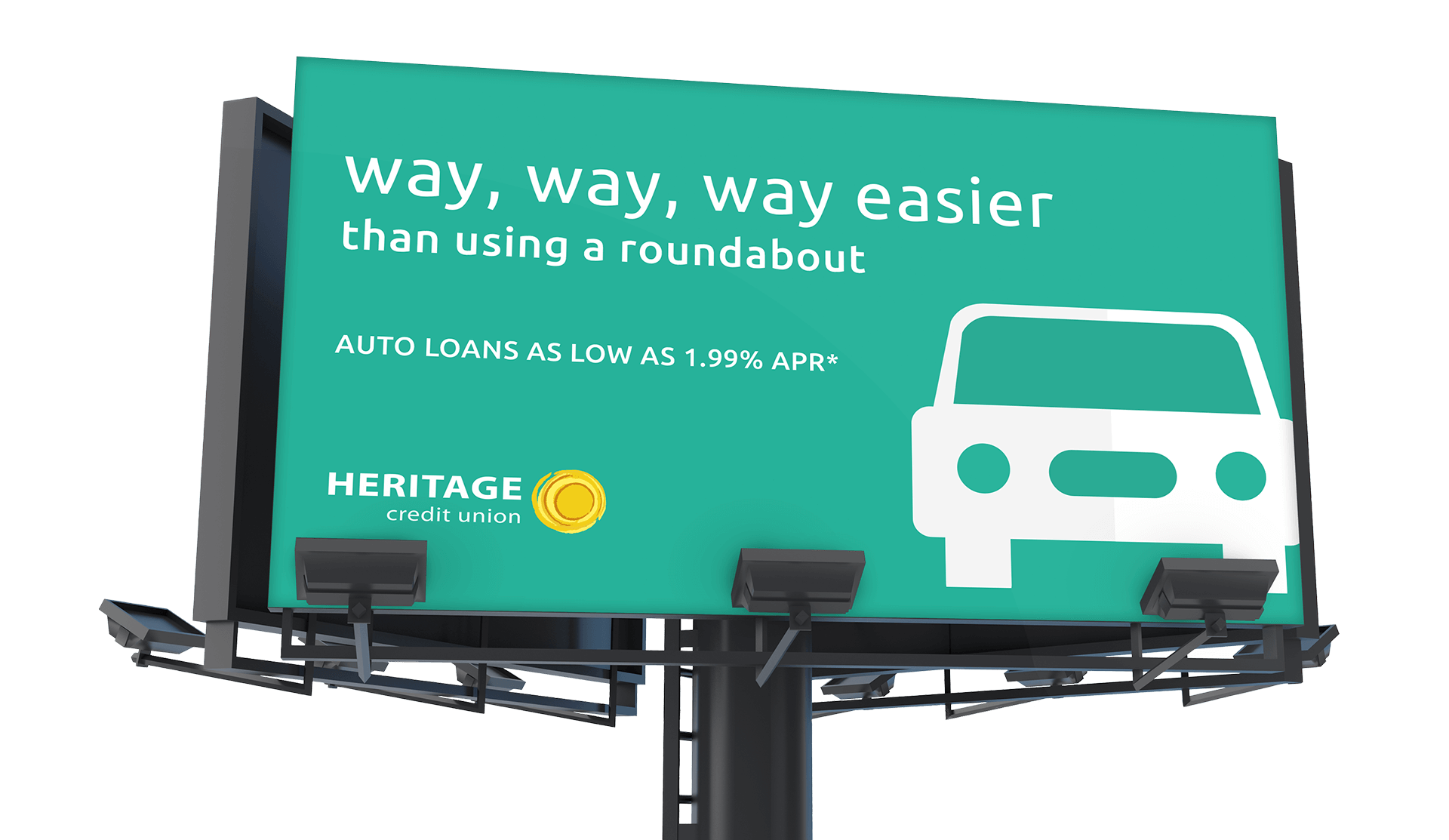 Branding deliverables
Bank print ads
Billboard design
Branding strategy
Marketing copywriting
Online ads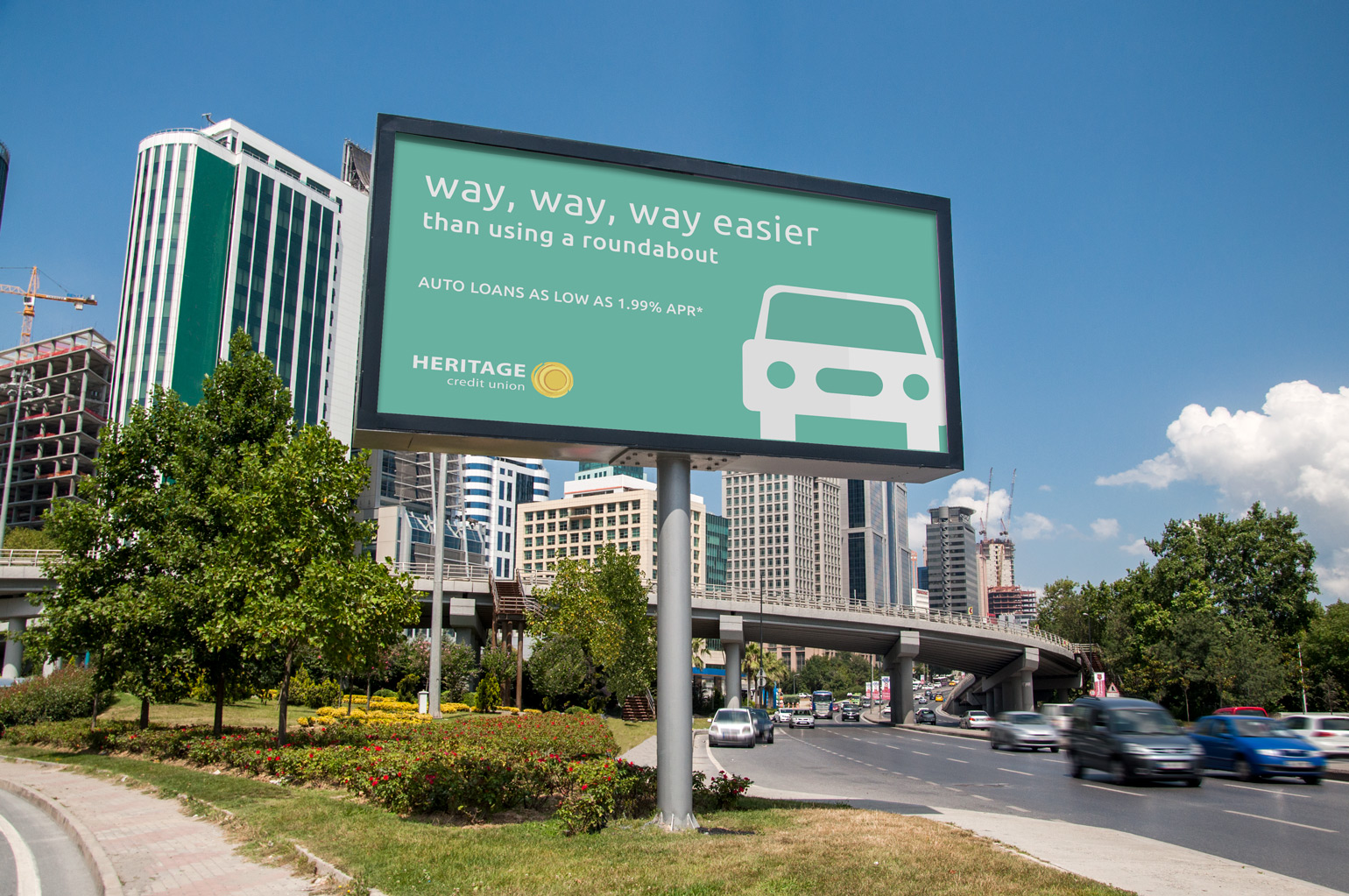 Full-service marketing agency
Billboard design? Yes, as a full-service bank marketing agency, BrownBoots can do that!
Let's get results
Have a question? Ready to get started? Fill out the quick form, and we'll get back to you as soon as possible.
Prefer the phone? Give us a call at (920) 906-9175.